Feature
How F2 and F3 provide a pathway for the Formula 1 drivers of tomorrow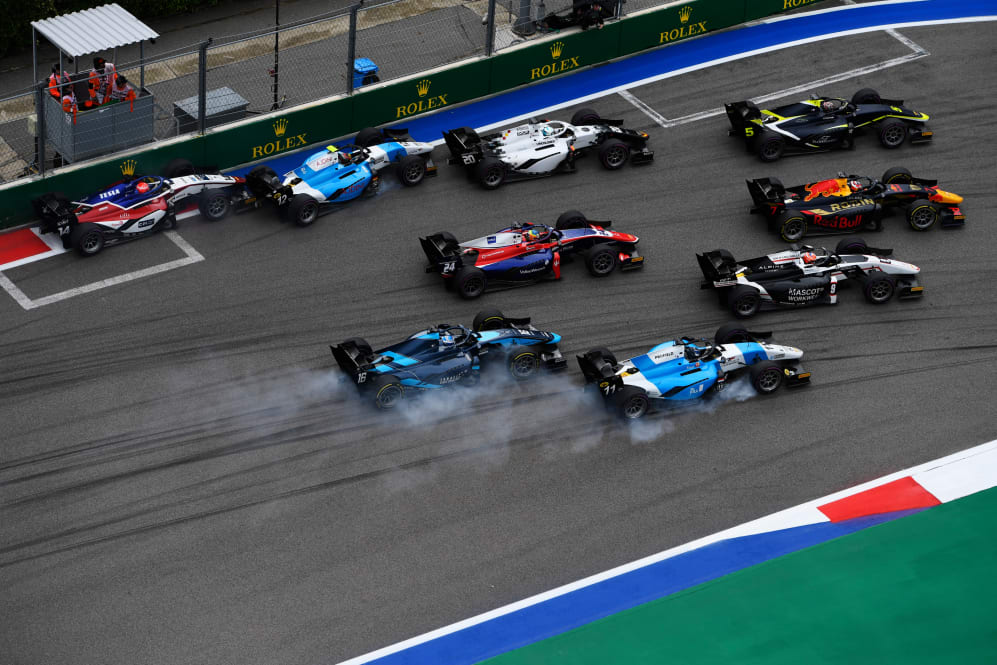 Reaching the Formula 1 grid is hard. Very hard. There are only 20 seats on the grid each year. Vacancies don't come up very often – and when they do, drivers need to be able to snatch them up quickly, with a little support and a dash of luck.
That's why the FIA and F1 have worked with F2 and F3 – single-seater championships on the support bill of Grand Prix weekends – to create a clear ladder to the pinnacle of motorsport, in the hope of best preparing drivers for F1.
Of the 19 drivers confirmed on the grid next year, 12 have come through F2 and/or F3 (or GP2/GP3 as they were known). The most recent graduates are Nikita Mazepin, Yuki Tsunoda and Mick Schumacher, who made their debuts this year.
They followed in the footsteps of George Russell, Lando Norris and Alex Albon who are spreading their wings. After nearly three seasons in the sport, Russell has shown enough to grab a seat at the World Champion team Mercedes and Norris has taken his maiden pole position and has been the stand-out midfield driver in 2021.
READ MORE: Alex Albon on his year on the sidelines, how Red Bull helped him get back on the grid, and the next chapter with Williams
Albon has raced for four-time World Champions Red Bull and fought his way back onto the grid with Williams for next season after a year out.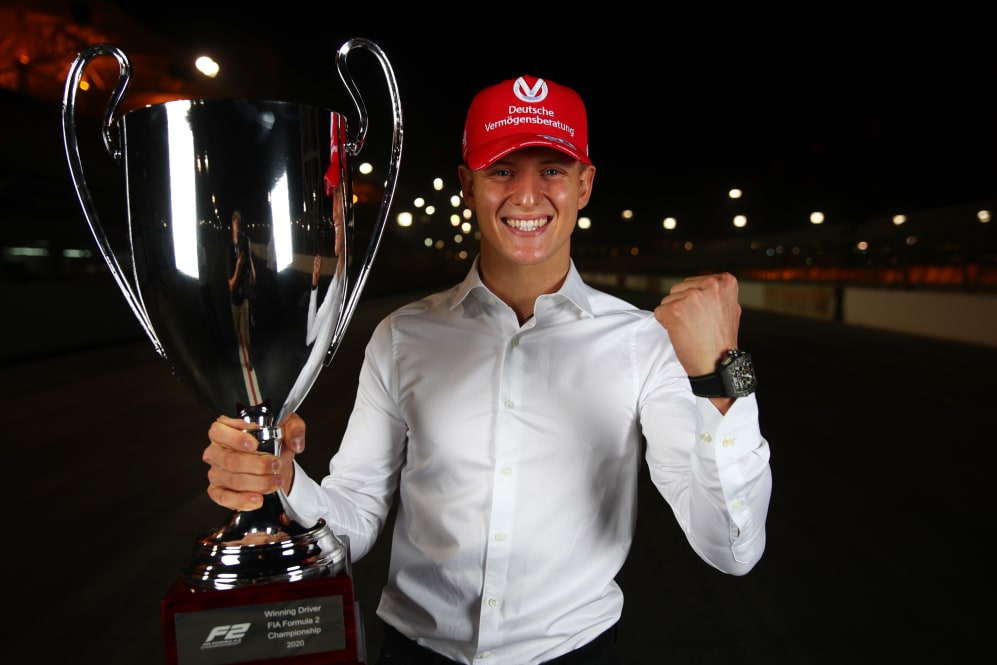 Their talent and individual circumstances will have played the biggest part in achieving that success – but they were able to harness and refine that talent in championships that suitably prepared them for the demands of Formula 1. That's what F2 and F3 aspire to be – racing schools that prepare you for the ultimate graduation.
"We need to get those drivers ready when they get to Formula 1, and F2 and F3 have proven that they are the correct way of preparing them. After that some years we are getting more drivers in Formula 1 than others," said Bruno Michel, boss of F2 and F3. "It also depends because there are only 20 seats in Formula 1.
LISTEN: 'I was aiming too high' after stellar F1 debut, says Tsunoda on latest Beyond The Grid podcast
"So it depends on how many seats will be available. What we need to make sure – and you were mentioning Charles, George and Lando and Alex – what we need to make sure is when they get to Formula 1, they can be immediately competitive. And that's exactly what happened in the past years."
Motor racing is an expensive business. A full season in a competitive karting championship can cost as much as £300,000. That figure increases the higher up the racing ladder you go. With that in mind, Michel has moved to keep costs as low as possible in his two championships.
"F3 costs have not increased and F2 costs have not increased over [F2 ancestor] GP2 either, and we've done everything that was possible to make sure that we were keeping the cost as low as possible," Michel said.
But how have F2 and F3 managed to do it in a challenging climate?
F2 is designed to deliver close racing but also prepare drivers for F1, so the cars need to have a certain level of technology and challenge so the step up isn't too large. So the focus is on reducing operating costs and increasing the core elements of a race team. That means all teams use a chassis made by Dallara, and a Mecachrome power unit.
The cars can be operated by a limited number of people, which means operational staff can be capped at 12 for two cars in F2 and 10 for three cars in F3. The championship organisers have, like F1, minimised the amount of official testing while private running is also banned.
READ MORE: Everything you need to know about F2 and F3's new format for 2022
But competing in the championship still costs money. To make it into F3 and F2, you need to have a solid budget. That is usually fed by a combination of financial support from your family, a suite of sponsors or a link to a Formula 1 driver academy. Those who bring money, either personally or through a backer, are often called pay drivers and there are negative connotations there.
Michel, though, believes those backers are not just playing a key role in one driver's career, but often also their team mate – as the team can then afford to take a driver with little or funding – and the team, in terms of development and competitiveness. In this prism, having such drivers increases the opportunity of letting talent shine.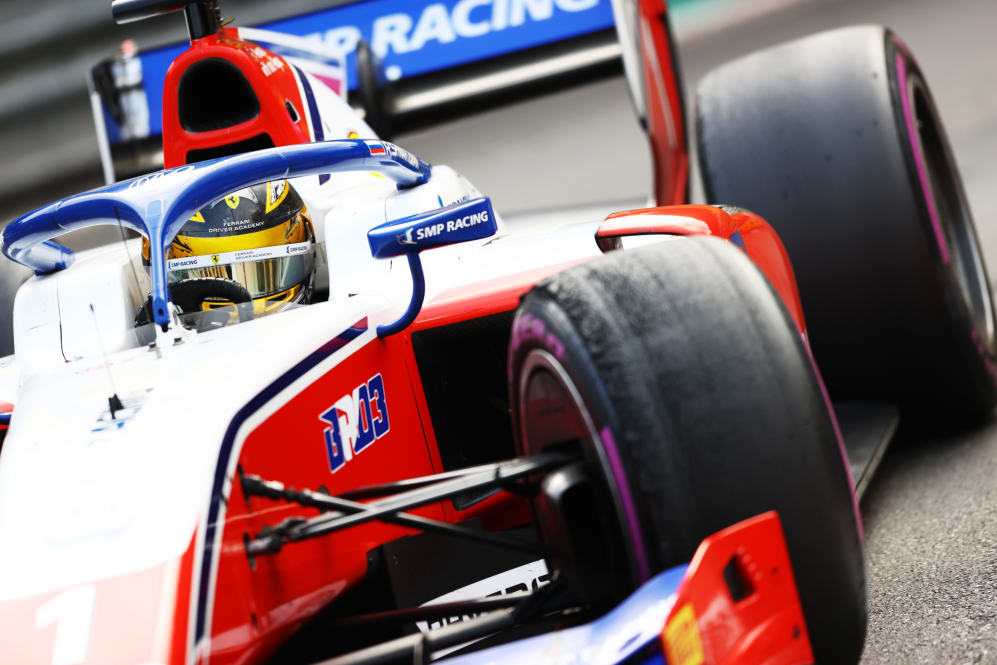 "It is true that drivers from wealthy families have the possibility to go up into the ladder," he said. "But there have been many times in our junior categories where we had some drivers from wealthy families who are not only financing their own son or their own driver but also their teammate or also some other drivers in other teams or even team owners to help to do the job. So that's one very, very important part of the funding of the drivers.
"The academies are funding the drivers but they generally don't come up with the full budget, so the driver also has to find other sources of income to supplement it.
READ MORE: 'You learn more from the hard moments' – Norris on how he's getting over his Russian GP heartbreak
"Drivers can also find sources of income through the teams. And when teams get a driver that is not completely funded for a season, the teams have to find a way to get a budget completed and it might be by selling the other car for a more expensive price. It might be by getting more sponsors for the team. It might be that the owner of the team is putting some proper money himself."
With the 2021 F3 season done and dusted – with Red Bull junior Dennis Hauger crowned as champion in Sochi – it's F2's turn to name a champ as just two rounds and six races remain this year. But who will be the next junior series graduate to make the big step up to F1?