Toro Rosso hit out at Renault reliability concerns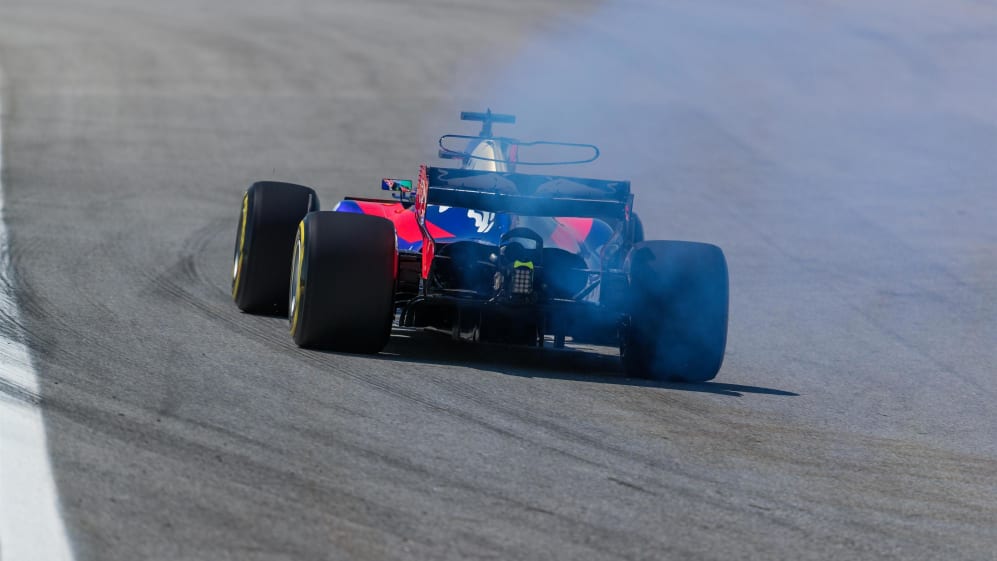 Toro Rosso have moved to deny suggestions they might be to blame for the high incidence of reliability issues they have experienced recently with their Renault power units.
It comes after Cyril Abiteboul, Renault Sport Racing Managing Director, told reporters in Brazil that he had concerns over the way Toro Rosso have been operating the engine in their cars.
"We would like to clarify that all the MGU-H and Shaft failures Toro Rosso has recently suffered are not associated with how the team is operating or with how the PU is integrated in the chassis," said Toro Rosso in a statement.
"Nothing has been changed or altered in this installation during the 2017 season, other than cooling improvements mid-season."
Since the summer break Toro Rosso have suffered numerous power unit-related failures, and the team said the resulting grid penalties had cost them points and relative positions in the constructors' championship.
"One of the primary reasons for the issues we are seeing is the lack of new power unit parts available," added their statement. "In Toro Rosso's case the team is constantly having to change parts from one PU to another during the weekend and, on many occasions, is forced to run old specification assemblies."
The Italian squad also made reference to their battle with the works Renault team for sixth place in the constructor standings. Toro Rosso currently hold the position, just five points ahead of their engine suppliers.
"We mustn't forget that they are fighting with Toro Rosso for a better position in the constructors' championship, as suggested by Mr Abiteboul the situation may not be a coincidence, but it is certainly not due to STR's car."
In an apparent bid to placate the situation, Dr Helmut Marko, Motorsports consultant for Toro Rosso owners Red Bull, subsequently issued his own statement, saying: "Over the last 10 years, many successful, we have been through every emotion with our current engine supplier.
"As usual at the end of another long season, emotions are running high but it is a valued relationship and will remain so.
"There has never been any question that we have not been treated fairly and equitably by our engine suppliers. And that is still true today."
Neither Toro Rosso finished the last race in Mexico – only two of the grid's six Renault-powered cars did – and both Brendon Hartley and Pierre Gasly, as well as Red Bull's Daniel Ricciardo, have multiple grid place penalties for this weekend's Brazilian Grand Prix due to parts having to be replaced on their power units.