Toro Rosso to field Super Formula and Super GT champ Yamamoto in Suzuka practice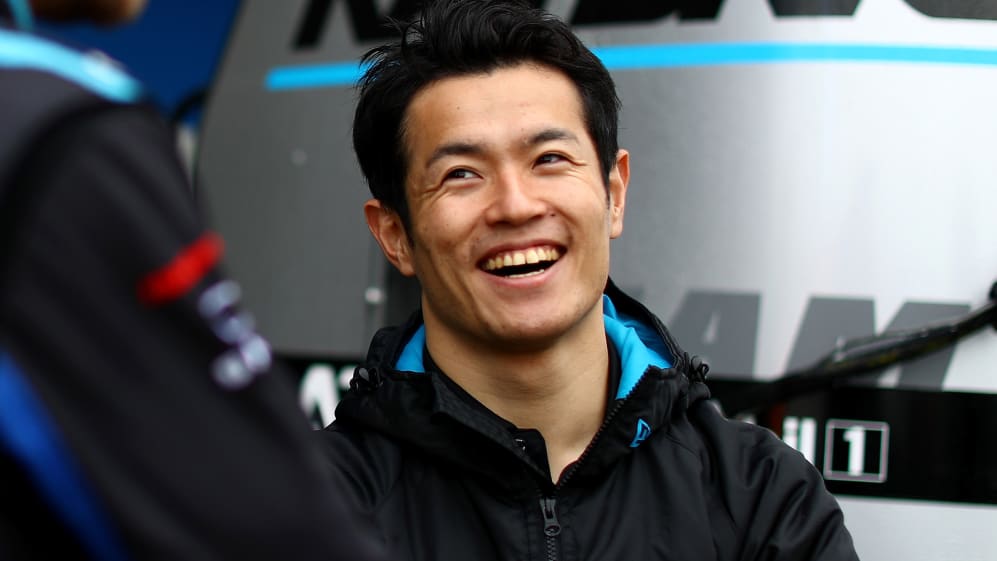 Toro Rosso will field reigning Japanese Super Formula and Super GT champion Naoki Yamamoto in opening practice for this weekend's Japanese Grand Prix. Honda-backed Yamamoto will take the wheel of the STR15 in place of Pierre Gasly, who will return for the rest of the weekend's sessions.
Yamamoto boasts quite a CV, the 31-year-old having picked up seven Super Formula wins and four Super GT wins. He has the 2013 Super Formula title to his name, too – the championship in which Gasly finished runner-up in 2017.
Currently leading the 2019 Super Formula Championship, Yamamoto's team mate in the Super GT touring car series is none other than 2009 Formula 1 world champion Jenson Button.
READ MORE: Gasly ready for 'insane' Suzuka reception for Honda-powered foursome
"To get this chance at Suzuka, a very important circuit for all Japanese racing drivers, in front of such a big crowd of Japanese fans, will make the experience even more special," said Yamamoto. "I have prepared as well as possible for this, spending time as part of the Toro Rosso team at several Grand Prix weekends and I have also worked in the Red Bull simulator."
Yamamoto will complete Toro Rosso's FP1 session with an aim to gather data and information, and Team Principal Franz Tost could only sing the Japanese driver's praises.
This tweet has been removed from Twitter
"We are sure that Naoki san will enjoy the laps in FP1 on one of the greatest race tracks in the world. He is a talented driver, being the reigning champion in Japan's two most important race series, and he also knows the Suzuka circuit very well.
"Naoki san has spent several European races as part of our team this year, getting to know the engineers he will work with this weekend and he has also spent time in our simulator."
READ MORE: Formula 1 pre-season testing dates and race calendar confirmed for 2020
It's no secret that Honda, Toro Rosso's engine supplier, have a desire to see a Japanese driver in F1 soon. The last was Kamui Kobayashi, although Honda-backed Nobuharu Matsushita is currently making a name for himself in Formula 2, sitting sixth in the championship.
With Yamamoto's appearance in FP1 coming this weekend, it seems that Honda's wish may be coming closer to fruition.
MUST SEE: Vettel vs Leclerc in our Grill The Grid quiz - who wins?
Honda's Chief Officer of Brand and Communication Operations, Katsuhide Moriyama, certainly thought so. He said: "We hope Naoki makes the most of this opportunity, that he learns from it and that it helps him as a racing driver.
"We also hope that seeing Yamamoto on track, will serve as an inspiration to young Japanese drivers, so that in the near future, we can once again have Japanese drivers competing in Formula 1."