Toro Rosso to revert to Honda's Spec 3 power unit for Brazilian GP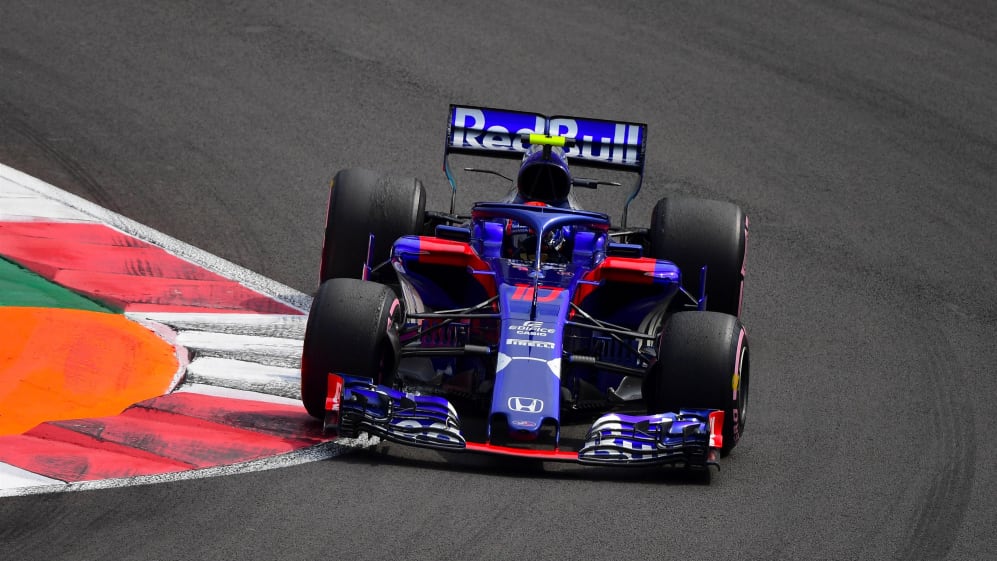 Toro Rosso know they have a big battle on their hands to finish P8 in the constructors' championship this season – and in a bid to regain that position from rivals Sauber, engine suppliers Honda have opted to revert to their Spec 3 power unit for this weekend's Brazilian Grand Prix.
The Japanese manufacturer first introduced the new spec engine during practice in Russia, before running it at their home Grand Prix in Japan. They then made "minor modifications" to the unit in the United States, before opting to switch back to an older power unit last time out in Mexico.
Explaining that Mexican Grand Prix decision, Honda's Technical Director Toyoharu Tanabe said they 'were not sure' if they would use the Spec 3 engine again this year. But after inspecting the issue they encountered pre-Mexico, their concerns have been overcome and they will revert to the new spec power unit for the remaining two races of the season.
That means Pierre Gasly, who has taken engine-related grid penalties at the last two Grands Prix, and Brendon Hartley will both be armed with more power and an upgraded Toro Rosso aero package this weekend. And Red Bull-bound Gasly is confident that the upgraded package in Brazil will help the Italian squad, who trail Sauber by three points, deliver a positive performance in their quest to keep the pressure on their Swiss rivals.
"It's good. There are a lot of positives ahead of the weekend," said Gasly. "We will not take any penalty which is going to be really good because the last few races have been tough starting from the back of the grid.
"That put us in a difficult situation to score points. Now we come to two crucial races for us with the team fighting for eighth place fighting with Sauber.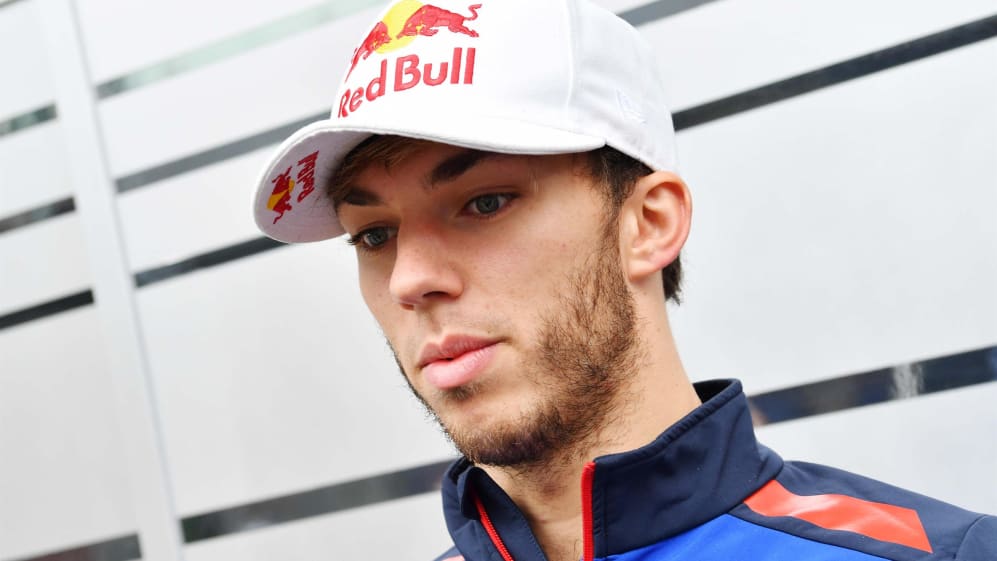 "[Sauber] are only three points ahead but three expensive points ahead of next year which will have an impact on the development for the car next year.
"We really need to maximise our chances and that is what we are doing at the moment. A new spec engine and we have an aero upgrade on the car as well, so we should be in a pretty good position.
"I expect it to be a really close fight. It will be really important to try to score points with both cars if we want to make sure we jump them in the championship. We beed to try to have the cleanest weekend possible – and without a penalty, we start well."
Hartley, who is yet to have his F1 seat confirmed for 2019, echoed Gasly's sentiment, adding that Toro Rosso have 'an exciting couple of races ahead'.
"I think now the focus is really on making sure we're ahead of Sauber before the end of the season," the Kiwi said. "That's the main focus for Toro Rosso right now and I think we've got an exciting couple of races ahead. Mexico we had really, really good pace considering we had the older-spec engine.
"Even with the issue I had on the first lap with the flat-spot, I was still in a points position before the penalty and the damage, and I think that, knowing how much performance we can gain from the new engine, and potentially the new aero package that we'll both have this weekend, I think we can be excited and optimistic for the last couple of races for 2018."
THE ROOKIE: Brendon Hartley looks back on USA and Mexico and ahead to Brazil