Toro Rosso's STR14 breaks cover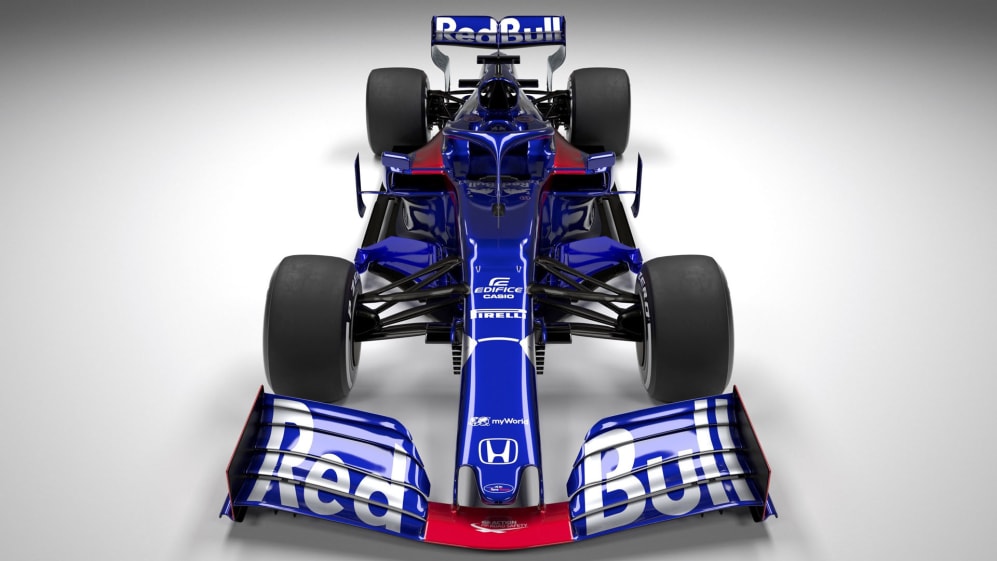 Toro Rosso have become the second Formula 1 team to show off their 2019 challenger, after revealing the STR14 that will be driven by Alexander Albon and Daniil Kvyat this season.
The car is an important one for the team, following the announcement that Toro Rosso and Red Bull would increase their technical cooperation for 2019. That will see the two squads' cars share an entire rear end – which includes the Honda power unit that Red Bull will switch to in 2019, plus the gearbox, rear suspension, and electronic and hydraulic components – as well as some front suspension parts.
In principle, that should help the team build on a solid 2018, which saw them finish ninth in the constructors' standings after a season punctuated be several punchy performances, most notably Pierre Gasly's fourth place at the Bahrain Grand Prix.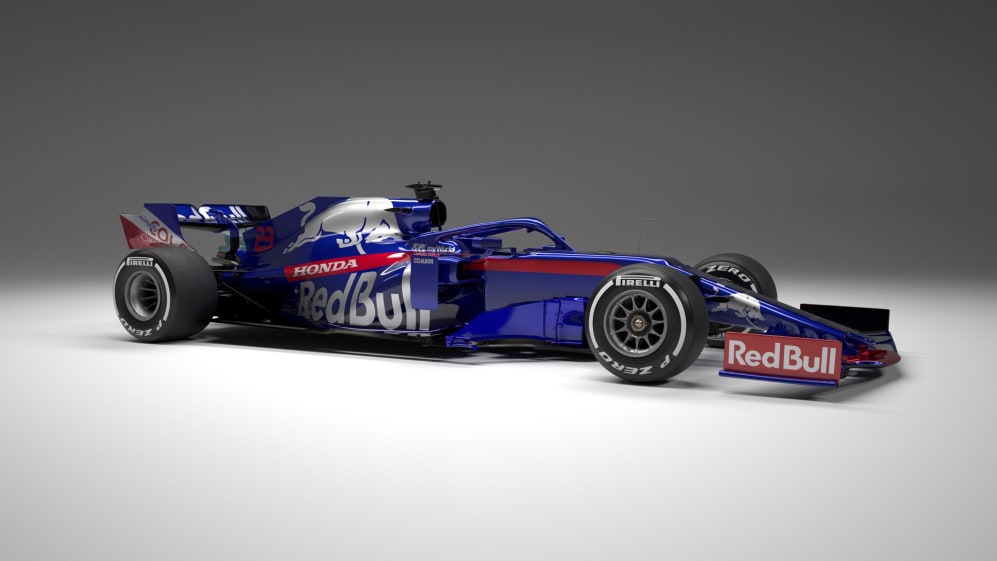 "As is always the case before the start of a season… we don't want to set a specific target – at least not now," said Toro Rosso Team Principal Franz Tost. "All things considered, the quality of the synergies with Red Bull Technology, the belief in our very high level of in-house technical knowledge, the impressive development trajectory Honda has shown so far, and the couple of strong young drivers we have available make me feel confident."
Those 'strong young drivers' for 2019 will be Daniil Kvyat and Alexander Albon – and both will doubtless be pleasantly surprised to find themselves in the positions they're in currently, given that Kvyat lost his drive with Toro Rosso before the end of the 2017 season, while Alexander Albon was dropped from Red Bull's junior programme all the way back in 2012.
"We don't know exactly where we're going to be," said Kvyat. "Like everyone else, we are working hard to put the best package together and the best thing I can do for myself is to work as hard as possible on myself and on my performance.
"I believe in the guys in the team. They know what they're doing. Me and my engineering crew will do everything we can to squeeze the maximum out of the package we're given by the team. I think we're looking good and I feel that everyone is motivated and focused. I can see that, and it gives me confidence for the future."
Both Kvyat and Albon will get their first taste of what the STR14 is like on track when winter testing begins at Barcelona on February 18.