Toro Rosso will have 'very close cooperation' with Red Bull for 2019 – Tost
Although they're the Red Bull junior team on paper, Toro Rosso are very much their own entity. But with Honda power set to be used by both Red Bull and Toro Rosso in 2019, the Italian team are ramping up to increase their collaboration with the senior outfit for next year.
Toro Rosso announced in September of last year that they would move to Honda power for 2018, with Red Bull opting to take the same route for 2019 earlier this year. And while the two teams have used the same power units before – both running rebadged Renault items in 2017, for example – 2019 will see the Red Bull and Toro Rosso cars sharing an entire rear end, including a complete gearbox, as well as some front suspension parts.
"We will have a very close cooperation with Red Bull Technology next year because we will have the same rear part," said Toro Rosso Team Principal Franz Tost, "which means the power unit, gearbox and the suspension – everything within the regulations [that we're allowed to use].
"The front suspension as well," he added, "the inner parts, not the outer parts. But that's a lot, because the complete rear part means also the hydraulics, the electronics, all this kind of stuff."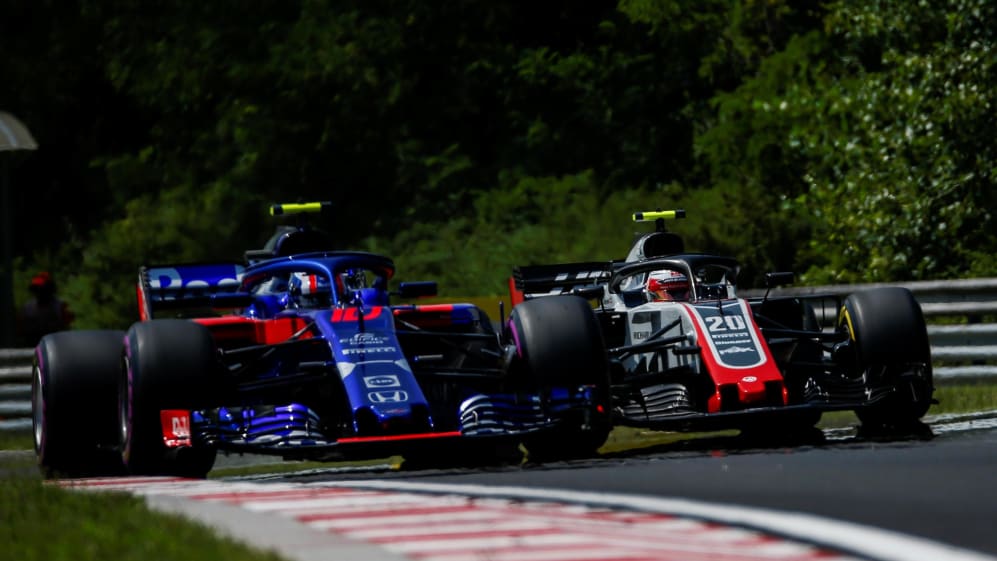 The move will see Red Bull and Toro Rosso move closer to the Ferrari/Haas technical partnership model, whereby Haas benefit from using all the Ferrari parts that the Scuderia are legally allowed to make available for other teams, including power units, transmissions, suspension components, hydraulics and electronics.
It's a model that's clearly helped Haas, with the American team currently angling to overtake Renault's fourth place in the constructors' championship in only their third season in F1.
Toro Rosso, meanwhile, have never finished higher than sixth in the constructors' race since their debut season in 2006. Could closer ties to Red Bull see that change?