New track surface makes times misleading - Hamilton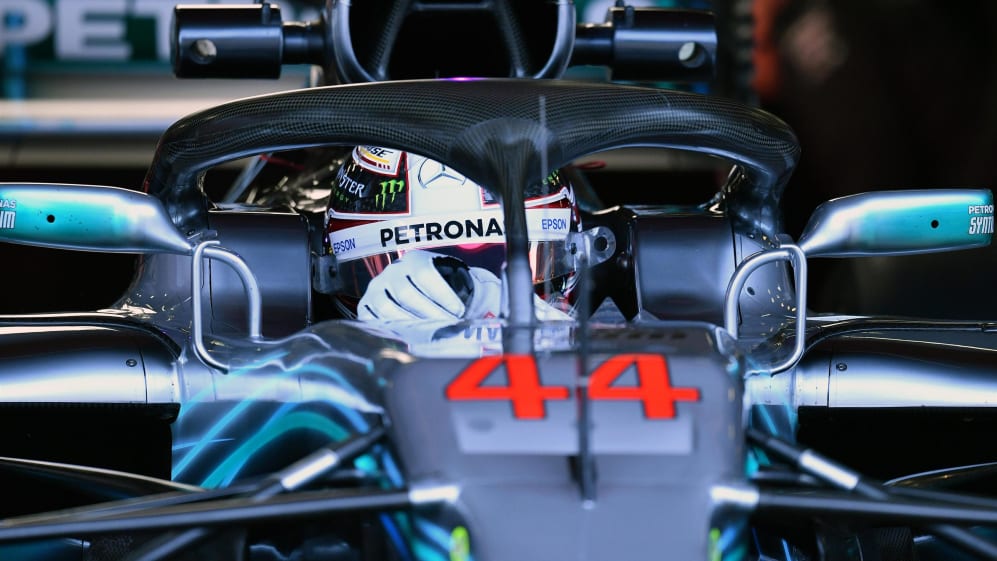 Heading into the final day of pre-season testing, Lewis Hamilton feels a new track surface at the Circuit de Barcelona-Catalunya makes lap times "misleading".
Although Ferrari took the headlines with Sebastian Vettel's eye-catching fastest lap on hypersoft tyres, Valtteri Bottas produced a strong race simulation as Mercedes - without any hypersofts in their allocation - focused on high fuel running.
Team boss Toto Wolff has previously described the 2017 championship-winning car as a "diva" and Hamilton is confident progress has been made in ironing out weaknesses over the winter, even if a new track surface makes a comparison difficult.
"I personally feel stronger, that's a positive," Hamilton said. "I don't know where we are in terms of the pack but our week has been very good, very productive, we got through everything we needed. Reliability has been fantastic and the car feels great.
"We haven't been working on balance or anything like that but in terms of some of the issues which we had last year, a lot of them, some of them at least, have been removed, but the track is a lot different compared to what it used to be because they resurfaced it and so it's kind of misleading at the moment. It's difficult to know until we get to Melbourne.
"I definitely feel we are moving in a positive direction. Ultimately, I am really proud of everyone. Everyone is working so well in the garage. The teamwork and the synergy is great at the moment and our understanding and movement with the car, whether we change bits of the car we get great correlation. It's a smooth transition this year so far."
Hamilton ran on high fuel on Thursday afternoon and will continue in a similar direction on Friday morning, carrying out a race simulation on his final day in the car. With Bottas completing his own race simulation at the same time of day, the defending champion is relishing the opportunity for an aspect of competition.
"At the moment we are just going out and banging in laps," he said. "Of course, I come in and ideally I'd like to change this and change that and refine the set-up. Testing is all about aerodynamic testing and suspension testing. Today we were getting through a bunch of the different tyres to see how they warm a couple of laps and how long they lasted.
"It's not particularly exciting, testing. When I come in the garage, I am in the car doing emails and then they say 'let's go', I give my phone back, and I get out there do my laps, then I come back in and do the same. There's not a lot to learn in that respect.
"I think tomorrow we will hopefully be doing a race distance, as Valtteri did today, which I believe went well and in that, it's more like competition so that's where you take it a lot more seriously and really try to take a lot more notes because the cars behave differently between each run."