Opinion
TREMAYNE: After his brilliant Singapore win, Perez has a clear new target for the rest of the season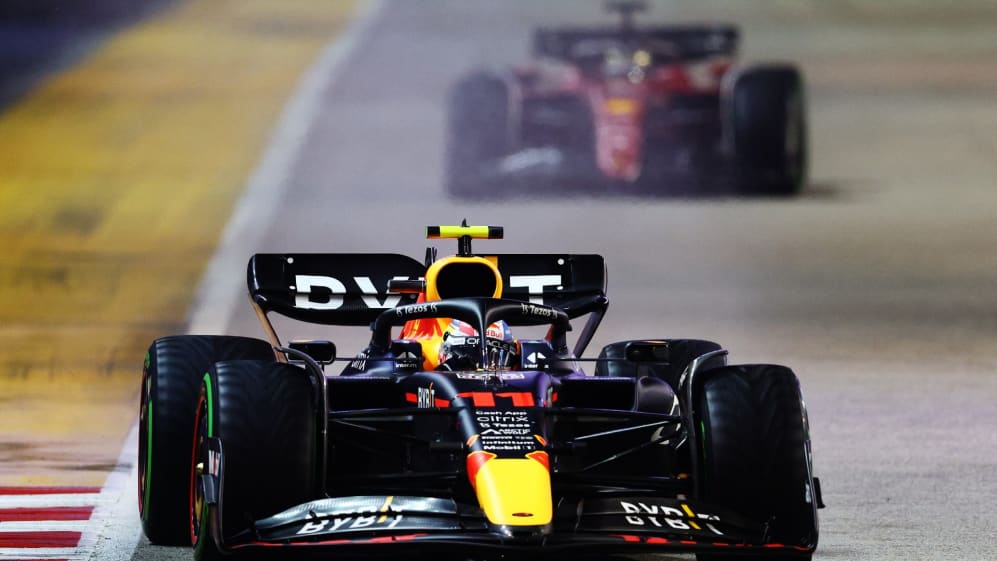 I know this will sound weird, but as we walked back to our hotel in Singapore in the early hours of Monday morning (having rejected a cab driver's kind offer of $55 for a five-minute ride), the theme tune to Ghostbusters suddenly popped into my head as I mulled over Sergio Perez's strong victory for Red Bull.
If there's somethin' strange in your neighbourhood Who ya gonna call? (Ghostbusters) If it's somethin' weird an' it won't look good Who ya gonna call?
Well, there was something strange in Red Bull's neighbourhood – mostly the fuelling situation which prevented an extremely angry Max Verstappen from taking what had seemed like a highly likely pole position.
PALMER: How Perez soaked up the pressure and proved his street smarts with sensational Singapore win
And when things do go wrong for teams and their number one drivers, their team-mate is their version of Ghostbusters, the one 'who they're gonna call'.
But, to be blunt about it, Checo hasn't always delivered in terms of really close back-up since his victory in Monaco and his runner-up slot in Azerbaijan – his second place in Belgium having been particularly weak compared to his team-mate's come-from-behind win.
But now on the streets of Marina Bay, with Max starting back in the eighth and temporarily downed to 12th when the anti-stall kicked in at the start, Red Bull really needed their number two to rise to the occasion and save the day.
He did.
And like all of those occasions when you know you are watching somebody pulling something pretty special out of the bag, it was gripping to watch. The actual battle for the win might not have been too exciting visually, but I bet Checo didn't have a quiet moment in the entire 59 laps.
READ MORE: Horner hails 'world class' Perez but says Verstappen was carrying a 'big wound' in Singapore
First he had Charles Leclerc breathing down his neck until the 48th lap, and then the need for speed in the last five because of the possibility (justified, as it transpired) that he would receive a five-second penalty for falling more than 10 places behind the Safety Car on more than one occasion.
There was a moment in the post-race presser when he outlined what was happening at those points, and it makes interesting reading.
"I think the keys to the race today was to control the pace on the inter, have good pace when we needed it, and the second one was to survive on the slicks in the beginning, because we were with extremely poor conditions.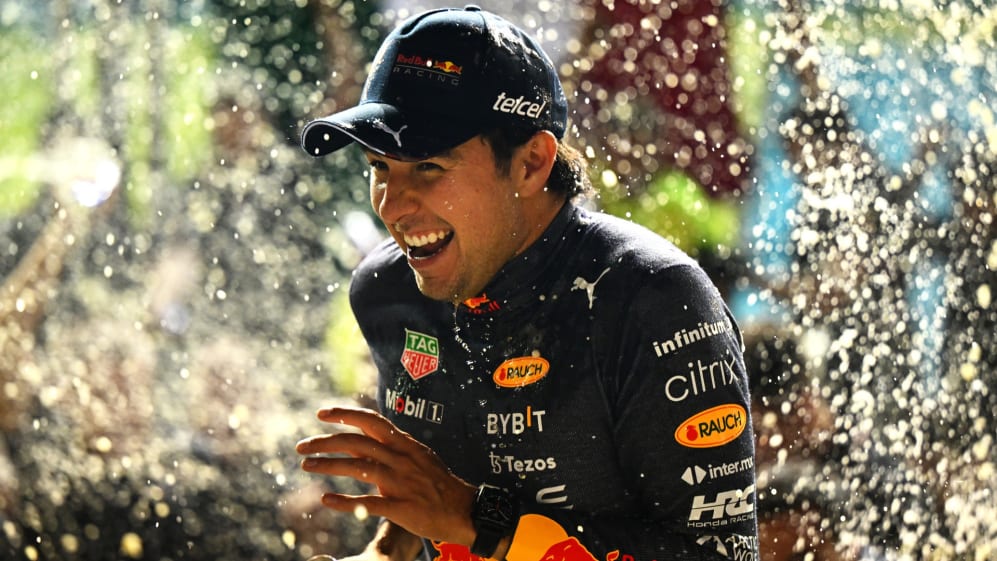 "I think sometimes people, when they're looking at you, underestimate how hard it is, and how easy it is for us to make a mistake. We basically were going to few places where it was properly damp, properly wet and it was super, super tricky, easy to make a mistake. I had a lot of moments."
We saw the moments of drama for the likes of Nicholas Latifi and Zhou Guanyu, Alex Albon, Lewis Hamilton, Max Verstappen and Yuki Tsunoda, but those that Checo was dealing with were the sort that would have put his heart perilously close to his teeth and tongue without necessarily getting caught by the cameras.
In fairness to him, one of the reasons why he has seemed a pale shadow of his Monegasque self while Max was busy winning five on the trot is because Red Bull changed the lightened RB18, revising its weight distribution to bring more load again on to the front wheels.
READ MORE: 'Completely understandable' that Verstappen 'blew a valve' in Singapore qualifying says Horner
Like Ayrton, Michael and Lewis, Max inherently wants a front end that really works and deals with whatever the rear end wants to do. Checo likes it the other way round, more like Alain Prost or Sebastian Vettel, and that was when he got the best from the RB18.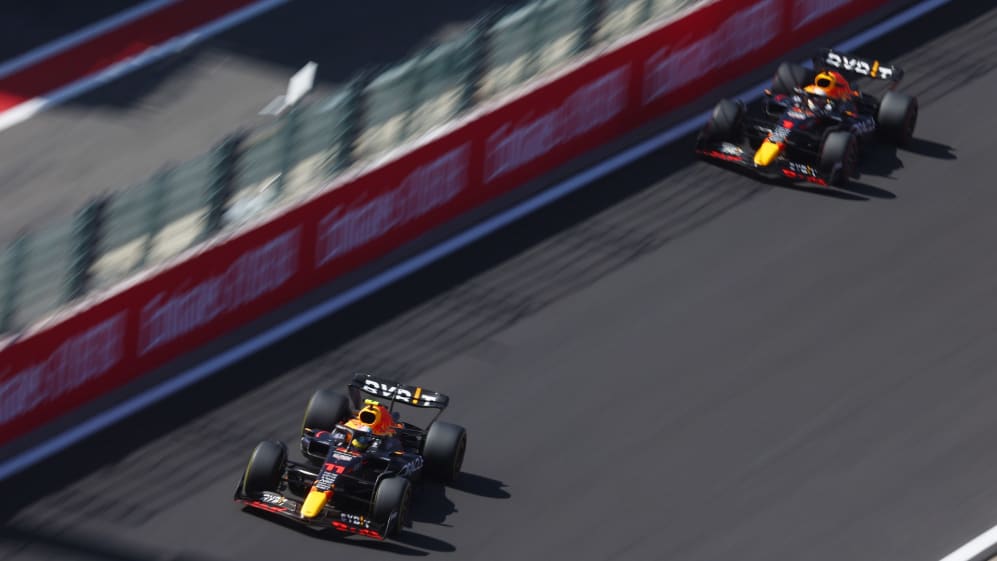 On Sunday evening, after the torrential rain had delayed the start of the Singapore GP, the humidity never really allowed some sections of the track to dry fully even after the switch to slicks, which started prematurely when George Russell and Mercedes gambled on Lap 21, but really began to gain traction (literally) when he set fastest lap 12 laps later.
Charles and Lewis pitted on Lap 34; Checo, Carlos and Max on 35. Thus it was a race that for more than half its distance was all about preserving intermediates that had either been new at the start (which Lewis didn't like because they took so long to get to temperature) or had been worn fairly well in qualifying. Either way generated a tricky compromise.
POWER RANKINGS: Hamilton and Verstappen miss out on the top 10 as the scores come in from Singapore
Checo had qualified a decent second then won the start, which was critical on a track where passing is so difficult. Then he demonstrated once again that when it comes to looking after your rubber, few are better than he. Remember Malaysia 2012?
And where Max erred, notably on Lap 40 when the bumps caught him out during an attempt to pass Lando Norris, bouncing the front wheels in the air so that they locked and flat-spotted his mediums, Checo managed to steer clear of such dramas. Then, crucially, just when he needed to push as the spectre of that penalty loomed, his tyres really got up to temperature as Charles' began to fade.
That business with following the Safety Car insufficiently closely highlighted how tricky the less-visible conditions can be in races, when there is poor visibility and no temperature in either the tyres or the brakes.
If the start was his biggest test, then the restarts were also pretty high on the list. And though he was penalised for hanging back on two occasions he crucially handled the super-hard warm-up periods really well when half the track was drying and the other still required intermediates, despite huge pressure from the Ferrari. These were the periods when Charles was at his strongest.
READ MORE: Binotto says Ferrari 'got over' Spa and Zandvoort results with Singapore double podium
What would have happened without that final big push? Well, on Lap 56 Checo was 4.2s ahead, so would have lost by 0.8s had the race ended then. As it was, he opened it to 5.1s on Lap 58 and it was 7.595s by the finish on Lap 59. Thus he won by 2.595s once the penalty was applied post-race.
So he did rise to the occasion. He kept pushing all the way through, avoided critical time-consuming mistakes, and ultimately did enough to overcome those he made behind the Safety Car. Christian Horner said he thought it was the best drive of his career, surpassing even Monaco – that under massive pressure he had gone out and delivered.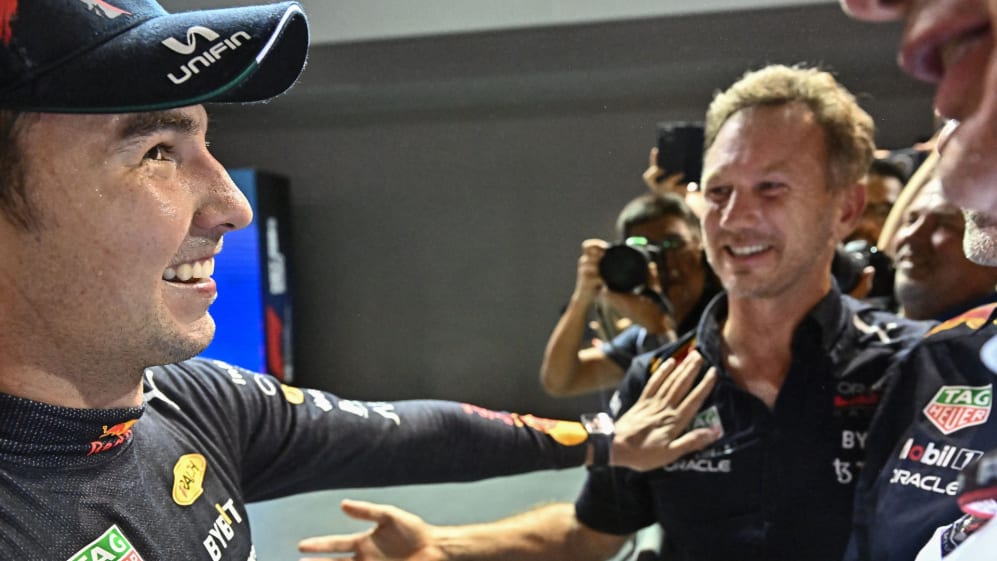 Those Safety Car contraventions notwithstanding, it's hard to disagree with that summary. Peter Venkman, Ray Stantz, and Egon Spengler would have been as proud of him as Christian was.
But now he has to prove that he can keep delivering the goods as the season draws to its close. Relieving Charles of runner-up slot would say a whole lot more than being beaten into third by the Ferrari racer, and must now be his target for the final five races of 2022...