Binotto says Ferrari 'got over' Spa and Zandvoort results with Singapore double podium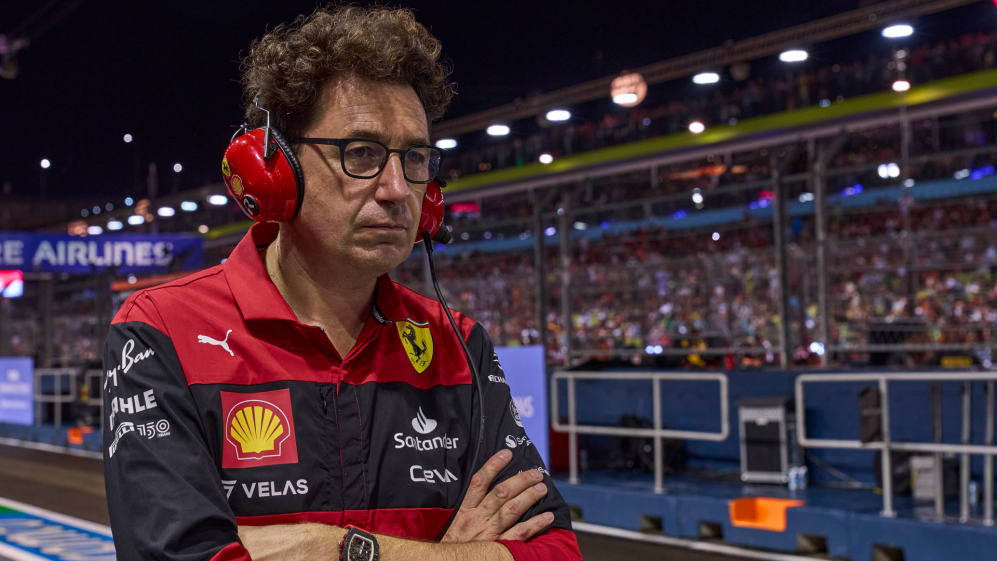 Ferrari Team Principal Mattia Binotto was disappointed not to have won the 2022 Singapore Grand Prix after Charles Leclerc took pole position, but the team boss said the Scuderia should still be "satisfied" with a double podium after a tough run of races…
Leclerc took his second-straight Singapore Grand Prix pole position on Saturday but ended up losing out to Sergio Perez at the start of the race, with the Red Bull man going on to win despite taking a five-second post-race penalty for a Safety Car infringement. However, with Leclerc finishing second and Carlos Sainz third on Sunday, Ferrari outscored Mercedes and Red Bull in Singapore.
READ MORE: How Russell's Singapore gamble ended up helping everyone except himself
"We are disappointed with the result of today's race," said Binotto. "It's been quite a while that we have been chasing a win and today, we came close.
"I think then finishing second and third, still a good result, if we look in terms of the constructors' championship, it has been a good weekend. I think overall the car was going well on the wet, on the dry, yesterday in quali and today in the race, and we can be satisfied because looking back at Spa, and Zandvoort, definitely it was more difficult.
"Here in Singapore, Ferrari showed that it had got over the difficulties of Spa and Zandvoort and we were able to get our performance back on track, which bodes well for the coming races."
READ MORE: Sainz says lack of 'confidence' on slippery Singapore streets saw him slip back from lead battle
Binotto reckoned that Leclerc's launch off the line, with conditions slippery thanks to heavy rain that delayed the start of the Grand Prix, was the defining factor on Sunday.
"I think the start was not great, we [lost a] position at the start and that has affected the rest of the race. So, having done a better start, I think we would have had a better result," he said.
READ MORE: Horner hails 'world class' Perez but says Verstappen was carrying a 'big wound' in Singapore
"Now, on the start itself, I think that Charles had a good reaction time, he'd launched well, there were procedures on the clutch, but later on you had wheelspin because of too [little] grip, and I think that has affected the rest of the race."
Ferrari retained second in the standings having outscored Mercedes by 31 points – and Red Bull by two points – in Singapore, with the 2022 Japanese Grand Prix up next.