Opinion
TREMAYNE: McLaren have found their way again – and more good times may be just around the corner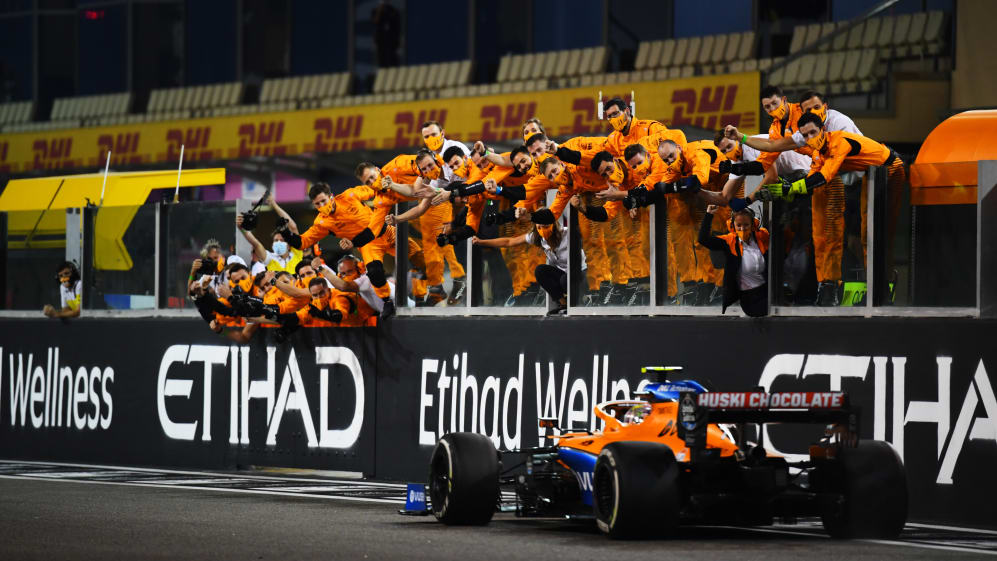 After a season-long battle, McLaren sealed third place in the constructors' standings in Abu Dhabi. F1 Hall of Fame journalist David Tremayne discusses the significance of that achievement for the Woking team…
By comparison with the recently announced deal with a US consortium which will take a 15 percent shareholding (rising to 33 percent in 2022) worth £185 million in McLaren Racing, the expected £4 million extra that the team earned for finishing third in the 2020 World Championship for Constructors may seem small beer. It isn't.
The deal, with MSP Sports Capital in alliance with UBS O'Connor and The Najafi Companies, is of course vitally important to McLaren Racing's prosperity and future development, there is no doubt of that. And it will enable the team to make further progress as they prepare their return to Mercedes engines for 2021.
READ MORE: McLaren sell 'significant minority' stake in Formula 1 operation in £185m deal
But finishing in third place, behind only Mercedes and Red Bull Honda, and ahead of Racing Point, Renault, and old adversary Ferrari, was a much bigger achievement for Zak Brown and his team in many other ways. It was a clear indication of the progress that the team have made since they last occupied the position, way back in 2012 when they could still win Grands Prix.
They lost their way thereafter, with the dismissal of Martin Whitmarsh in 2014, the alliance with an ill-prepared Honda who were persuaded against their judgement to return to F1 a year earlier than planned, and the departure of Ron Dennis.
The remarriage with former engine partner Honda – with whom they had enjoyed so much dramatic success in the late Eighties and early Nineties – was never a happy one and ended in a very acrimonious and public divorce in 2017, and a marriage of convenience with Renault for 2018 onwards.
READ MORE: 'Bromance' with Sainz key to McLaren winning fight for P3 in constructors' standings, says Norris
At the same time, a revolving door period of management and engineering staffing threatened their stability, though they finished sixth overall. The signing of Andreas Seidl as team principal and James Key as technical director finally brought consistency and an overdue uplift in self-belief, and the strong relationship between new drivers Carlos Sainz and Lando Norris brought a further boost to morale that translated into strong performance and fourth overall in 2019. That set the stage for 2020's success.
With Brown now freed to focus on the financial side of the business, Seidl's pragmatic engineering approach and clear-thinking organisation has transformed the team and left Key free to maintain his usual low-profile presence as the engineering force have made serious progress. The MCL35 has been a consistent points scorer, as Sainz and Norris have kept one another on their toes.
The Englishman has matched aggression to his undoubted speed this year, and stays for 2021. He has shown the pace to win Grands Prix. Sainz, however, has been attracted to Ferrari and it is clear that, while he is to be replaced by the equally popular Daniel Ricciardo, he will be seriously missed not just for his speed but because of his cheerful character.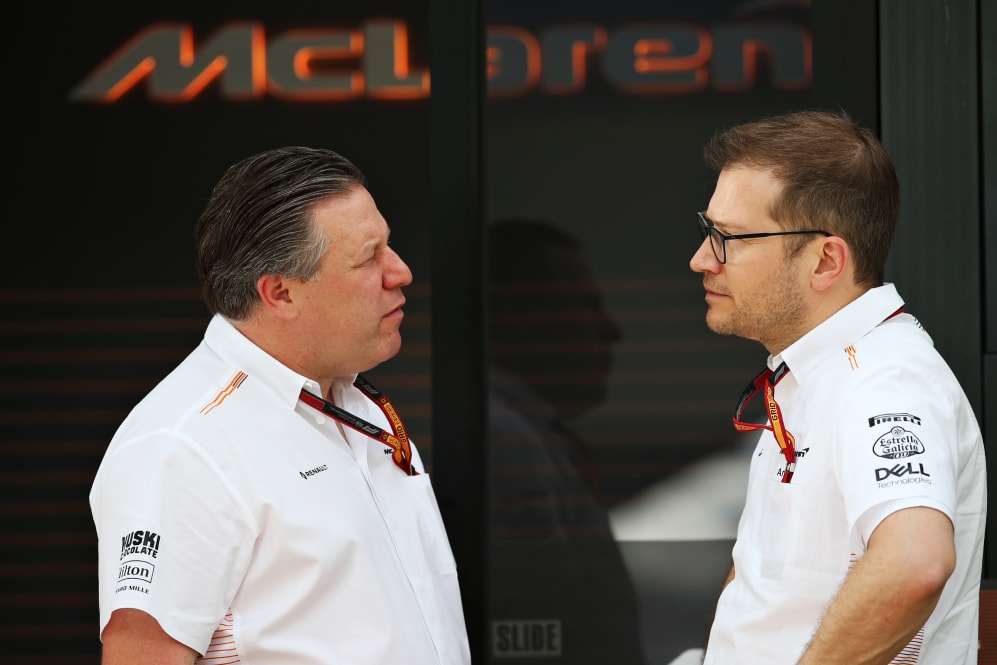 I've been impressed with him ever since he arrived in F1 with Max Verstappen at Toro Rosso in 2015. Max has emerged as a man who destroys team mates, but Carlos, the reigning Renault 3.5 champion, matched him at times for pace and remained with the team until Japan in 2017, then switched to Renault until the end of 2018. I never thought he really found his feet there when teamed with Nico Hulkenberg, but when he moved to McLaren he really began to blossom and recapture the potential he'd shown against Max in 2015.
In Brazil last year he finished third, scoring only his first podium (his previous best result being fourth for Toro Rosso in 2017 in Singapore) and the first for McLaren since Australia at the start of the turbo-hybrid formula in 2014.
READ MORE: 'There's never a bad time to go to Ferrari' – No regrets for Sainz over Scuderia move for 2021
This year there was a rough spell when he seemed to get all the back luck coming the team's way, but then he hit his stride with a string of points-paying performances: a fourth, four fifths and three sixths were capped by second at Monza where his Renault engine just didn't quite have the grunt to get him on to the tail of Pierre Gasly's Alpha Tauri.
He'd lost out when the race was red flagged because of Charles Leclerc's big crash on the exit to Parabolica and thereafter got bottled up for a while behind Lance Stroll's Racing Point, which had not pitted when the flag came out and thus got a free stop to switch from his soft Pirelli starting tyres to a set of mediums.
In the end he had to be satisfied with second place, 0.415s behind Gasly, but he had led a Grand Prix for the first time, and the manner in which he overtook Stroll and then Kimi Raikkonen in his pursuit of the Frenchman was a clear indication of what attracted Ferrari as their replacement for Sebastian Vettel.
His overtaking at other times has been spectacular and very finely judged, and future team mate Charles Leclerc was on the receiving end more than once…
Had Ferrari not come calling, it's likely that Carlos would have been very happy to stay put chez McLaren, where he was much loved by everyone and free to be himself as he proved to be the joint sixth best driver of the season with 105 points. As usual, it was fun to watch a young driver moving forward and burnishing his reputation.
It's impossible to overstate how important this year has been to McLaren, especially that third place overall, in their climb back to respectability. They have found their way again, and I'm very happy about that.
READ MORE:
The first race I ever attended as a spectator was the Race of Champions at Brands Hatch in 1968. I watched as Bruce McLaren won on the debut of Robin Herd's gorgeous papaya orange M7A, with Denny Hulme third in the sister car. I was a BRM fan back then and my first racing driver hero was the Mexican Pedro Rodriguez, whom Sergio Perez so recently emulated by winning in Bahrain. He finished between them that day.
When I started working in F1 I fell in love with McLaren, back in the days of Ron Dennis, Tyler Alexander and Martin Whitmarsh, and though times have changed a bit since the days when I'd drop in there when the work was done each day, for a cuppa and a ribald chat with John Button, I still have a soft spot for them.
With Lando, Danny Ric and Mercedes engines, I feel that more good times lie ahead in 2021.