Feature
TREMAYNE: Russell is squeezing everything out of Mercedes' W13 – but write off Hamilton at your peril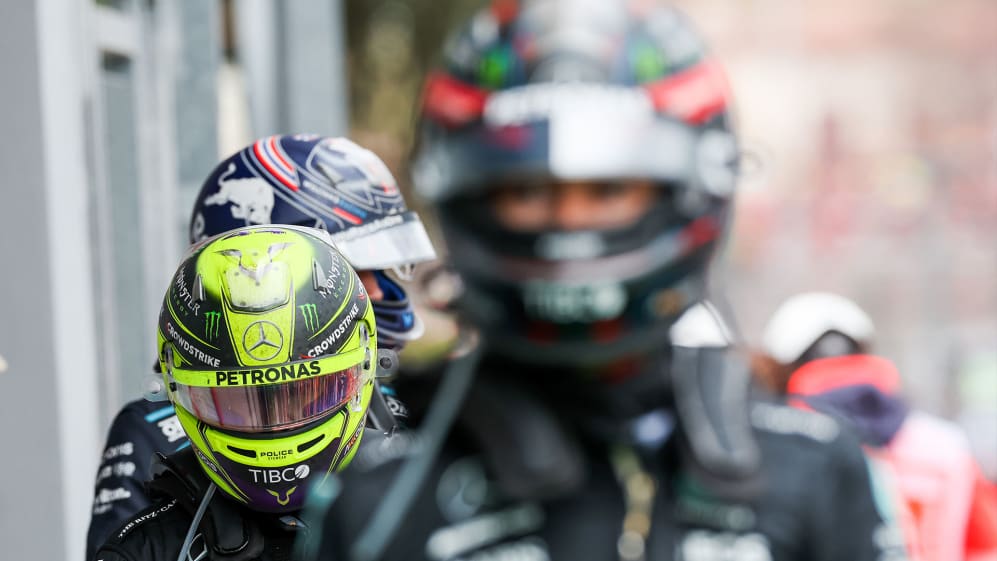 We need to talk about George.
After five of the 23 Grands Prix scheduled for 2022, it's about time we did. Because boy, is there plenty to talk about!
Let's face it, the moment Mr Russell stood in for Covid-stricken Lewis Hamilton in the 2020 Sakhir Grand Prix, we knew from the way he drove that Mercedes against established team star Valtteri Bottas that he really did have what it took.
We already rated him after he won the GP3 and F2 titles in successive years with ART in 2017 and '18, and only the cruellest luck prevented him from scoring his first victory that day to prove his latent ability to the rest of the world.
READ MORE: Exploring the roots of Mercedes' perplexing Friday pace drop-off in Miami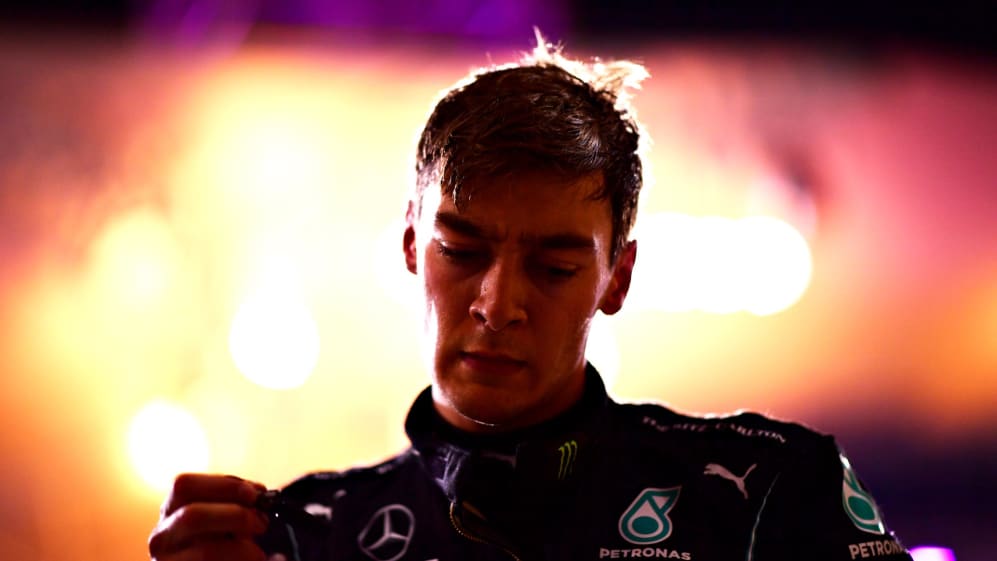 This year, however, the gods have smiled upon him, and his transition into Mercedes has been all but seamless, from the outside, at least. Fourth in Bahrain, fifth in Jeddah, third in Australia, fourth in Imola, and fifth in Miami. He's currently the only driver to finish in the top five in all of the races.
In his own way, he's made his mark as impressively as Lewis did with McLaren way back in 2007, albeit with the benefit of three years under his wheels with Williams. After three races he was actually second only to runaway Charles Leclerc in the World Championship table, and he is presently fourth.
READ MORE: Russell pleased to rescue weekend with 'total fluke' strategy in 'brutal' Miami Grand Prix
His problem, of course, is that Mercedes. But though it must be galling to have arrived a year late, when the team are struggling with what seems to be an uncooperative car, he's doing an ultimate team player's job of hiding his frustration from the world. Yet at the same time, he is engagingly honest.
One of the things I've always respected most about him is that he says what he thinks, and to me that is the sign not only of one who is fundamentally honest with himself, but has the inner confidence to be their own man. Unusual for one still so young.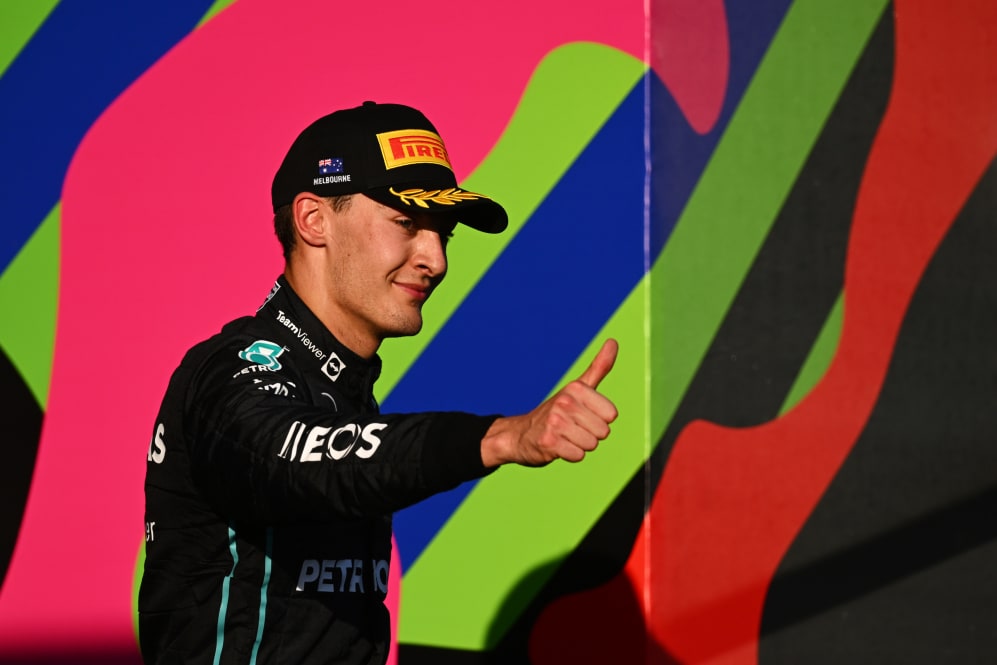 He has yet to give a poor performance, but for me, Miami really stood out. Because, for the first time, it was George who was really struggling with the car, whose style it really didn't suit, and after that superb display in setting fastest time in FP2 when W13 really did seem to be working quite well, he was all at sea in qualifying and couldn't better 12th on the grid.
He was perplexed, as team mate Lewis already had been on several occasions and, yes, he was teed off. He's a racer, so what else would you expect, especially after Friday had raised his hopes and let him show once again what he can really do in the right car. But it was how he handled the race that was really impressive.
TECH TUESDAY: Understanding Mercedes' major Miami Grand Prix upgrade package
He opted for the hard Pirellis, and to begin with struggled to get them into their full working temperature range. But thereafter he started moving up, and by the vagaries of pit stops for the likes of Yuki Tsunoda, Kevin Magnussen, Fernando Alonso and Lando Norris he was able to speed up behind Lewis in sixth, just as Lewis's medium rubber was reaching the end of the road.
That became sixth when Lewis pitted on Lap 22. Cue, then, another Safety Car intervention, just as George had enjoyed at a critical moment in Australia to move ahead of his partner.
And here's the thing about George, because we can't ignore his situation in comparison to his seven-time champion team mate's. They've both had a podium, but where George currently lies in that fourth place with 59 points, Lewis is sixth with 36.
Now, perhaps you've been living on Mars since Abu Dhabi, or working for some daily newspapers, in which case you might really believe that Lewis is now suddenly over the hill and unable to keep up with a whippersnapper, or that the lamentable form of W13 has somehow sapped a warrior's fighting spirit.
Have a happy life if that's the case, but be prepared for embarrassment as the season progresses and Mercedes find the key to unlock what both drivers – especially after Friday morning in Miami – believe is fast-car potential.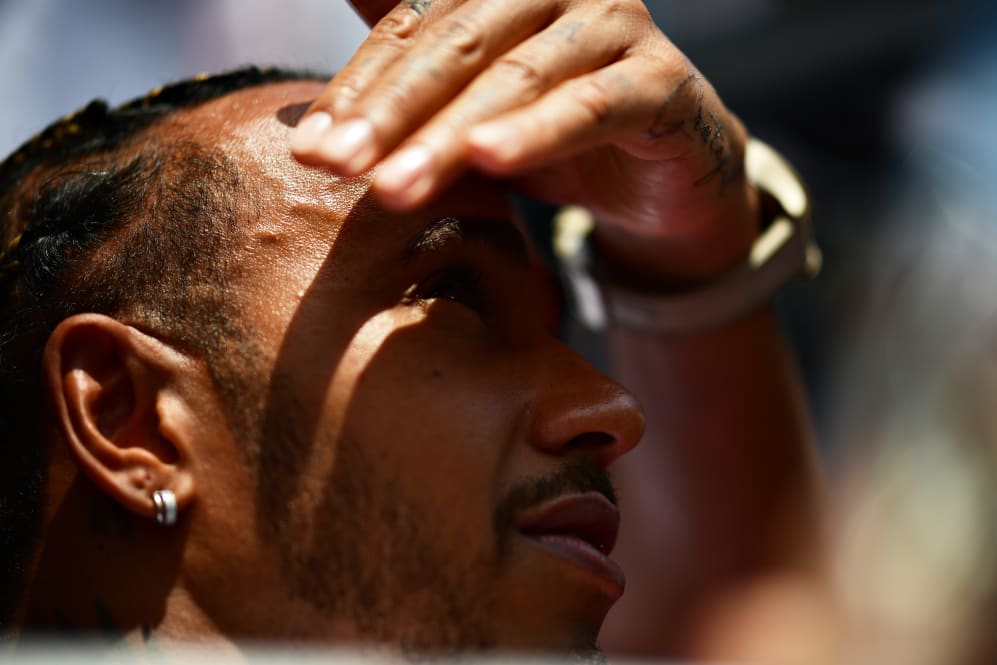 In F1, one person's reasons are a critic's excuses, but there are plenty of reasons for the imbalance of position between Mercedes' two drivers.
Besides those two Safety Car interventions, which cost Lewis third place to George in Australia and fifth in Miami, there was their differing set-up in Jeddah. In the interests of finding some sort of path out of the wilderness, the two have been trying different settings at times, and in Saudi Arabia, Lewis's car had just too much front-end for a track that also demanded decent traction. Hence a terrible qualifying session and an unhappy race to 10th as George took fifth.
READ MORE: Hamilton says he 'gave it everything' in Miami GP as he reveals background of tense Mercedes pit wall discussions
There was an idea being promulgated in Miami that, because he drove for Williams, George somehow knows better how to drive a bad car. But that conveniently forgets that Lewis has previously driven his share of bad cars; the IndyCar lookalike MP4-24 wasn't that great in his world title defence season of 2009, yet he won with it in Hungary and Singapore and was walking Abu Dhabi before it broke.
And I recall Fernando Alonso once saying of him: "He was able to win with a dominant car, with a good car like 2010 or 2012, or with bad cars like 2009 and 2011. Not all the champions can say that."
So let's ditch that new 'idea'. But it is fair to say that for George, the W13, with all of its well-documented shortcomings, is still a step up from the Williams FW43B.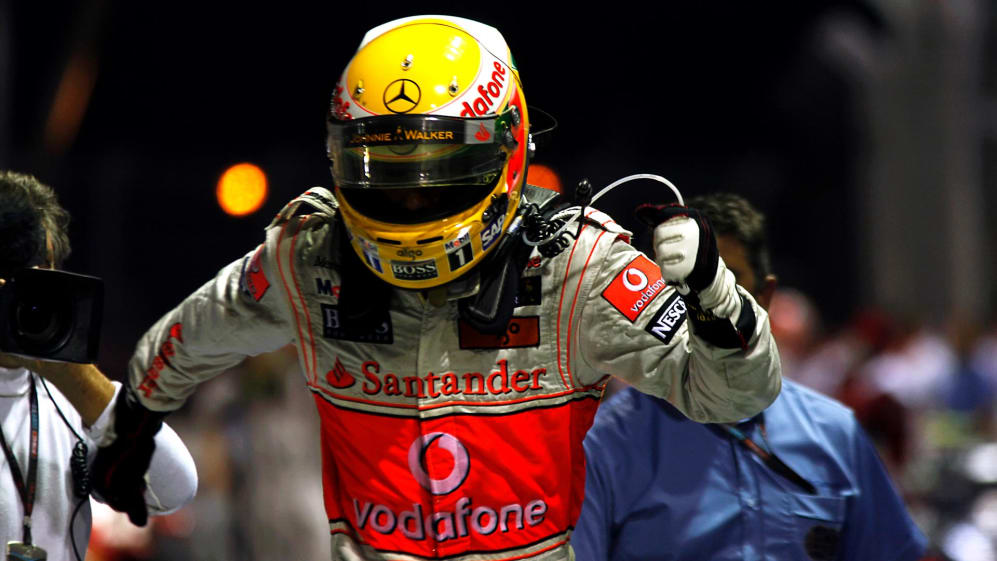 For Lewis, it's a long way below what he's been used to. There may be something in that, as each seeks its sweet spot. But anyone who suggests that he has somehow forgotten how to drive clearly wasn't watching the last five races of 2021. Did what happened in Abu Dhabi amount to Samson getting his hair cut? I think not.
The best description I ever heard a driver give of a bad vehicle was back when Chip Hanauer – Jim Clark on water – was racing the Miss Budweiser in America's Unlimited hydroplane series in the early '90s.
LONG READ: Rising to the challenge – Hamilton's difficult start to the 2022 season and the road ahead
It tended either to win, or to blowover at high speeds, depending on water conditions, and that became unnerving. "It was like going out with a psychopathic woman," Chip related. "I didn't know whether she was going to kiss me or bite me."
Lewis has likened W13 to a viper or a rattlesnake, so you get the picture. We all know what can happen when you appeal to a snake's better nature.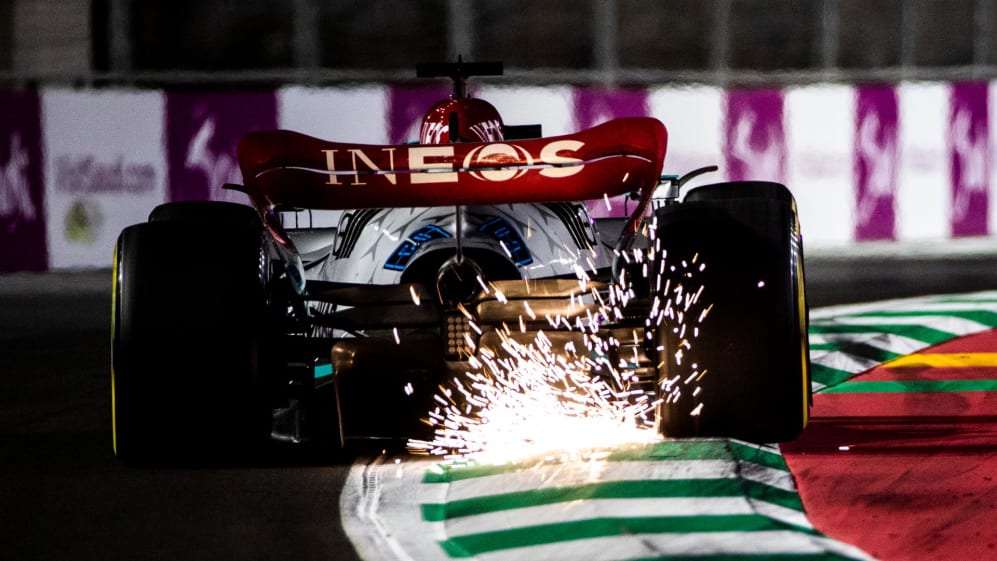 Right now, comparing George and Lewis is never going to present a full picture. For me they are both doing everything they can to massage speed, performance and dependability out of a car that clearly needs a lot of understanding, and which plays either of them false according to its capricious whim, and the best way I can summarise their individual situations is that the gods are smiling on one of them more than they are the other.
And I'm sure I am far from alone in hoping that Mercedes get their act, and their recalcitrant car, together soon. But if there is a bright ray in there somewhere, it's that George is doing everything I had expected to see him do after that Sakhir race back in 2020, which means that when – and I'm sure it will be when, not if – Mercedes are on the pace, they will have the strongest driver pairing on the grid.