Vettel says retirement call 'not a decision I took overnight' – and admits he's 'scared' of life after F1
Sebastian Vettel has explained that his decision to retire at the end of the 2022 season was not taken lightly – and that it's been one that has weighed heavily on his mind for a number of reasons...
Last week, Vettel said he had a "clear intention" to stay in Formula 1 beyond the 2022 season. But on Thursday ahead of the Hungarian Grand Prix, the four-time champion announced that he would in fact be retiring at the end of this season. He explained that the decision was made with a lot of thought, over a long period of time – and opened up about why he'd made it.
"The final decision was taken yesterday, by telling the team that I am going to stop and I am not going to continue, but there was a lot of thought leading into this, so yes, I think it's the right time for me to do other things," he said.
READ MORE: 'My best race is still to come' – Vettel's retirement statement in full as the four-time champion calls time on his F1 career
"It means also a lot of time spent in your head, in your thoughts, but also physically away from home, from the kids, family, and I have grown other things. Other than the children are growing, it's other interests and views and I cannot ignore these voices.
"So ultimately, yes, I think the questions got bigger and bigger and more central to a point that I made the decision. It's not a 100% or 0% decision – it's not like I hate racing from now on; I still love racing – but it's probably the majority that pulls me into a different direction. I'm not making way, because it's my decision, but I'm happy to head into a different direction."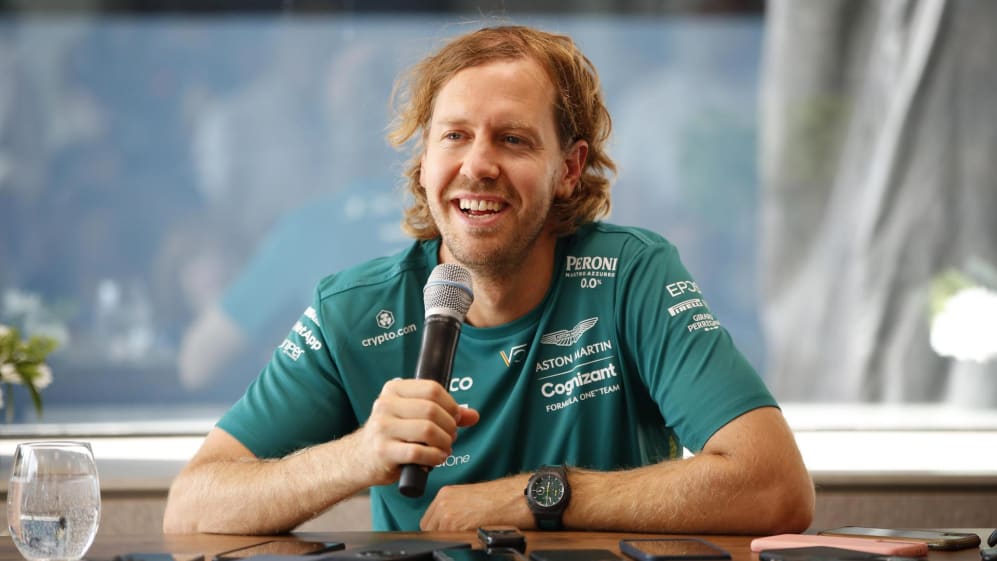 Vettel also cast former rival Lewis Hamilton as one of the "central figures" in his career after the Aston Martin driver was asked about the legacy he will leave.
"I had a similar question earlier – what do you keep? – and I'll keep a lot of silverware," he quipped. "I think more than that, it's really the memories, the emotions, the highs and the lows, the people that I've met, and Lewis [Hamilton] is obviously one of the central figures… and the friends I've made. And that stays.
"It would be a much harder decision if you give up all of that and you lose all these people, so obviously I will not see them as regularly as now and it will be very different, but it's the friendships and people and the relationships that stay."
READ MORE: Vettel's retirement and Ferrari on the rebound – 5 storylines we're excited about ahead of the Hungarian Grand Prix
But life after retirement – especially after 15 full seasons, four championships, 53 wins and a haul of F1 records – might not be so easy, as Vettel admitted.
"In all honesty I'm also scared of what's coming because it might be a hole. I don't know how deep it is or whether I'll get out of it. But I think I have lots of support, lots of people that have helped me along the way so far, and will continue to help me and give me direction, guidance, and hopefully I will make the right decisions also in the future to progress and become a better version of myself in 10 years' time," he said.
WATCH: 10 moments of brilliance from four-time champion Sebastian Vettel
The decision to retire, according to Vettel, had also taken a weight off his mind and made it easier to stay motivated for the final 10 Grands Prix of 2022.
"I don't see that I'll have a trouble motivating myself for the next 10 races," he said.
"I feel a little bit the opposite. I feel that obviously this decision has been in my head for so long now and has taken so much energy, to be honest, and maybe even at times distracted me a little bit, that I'm quite relieved and looking forward to the next races…"