Feature
TREMAYNE: Why the past and present stood shoulder to shoulder at last weekend's Italian Grand Prix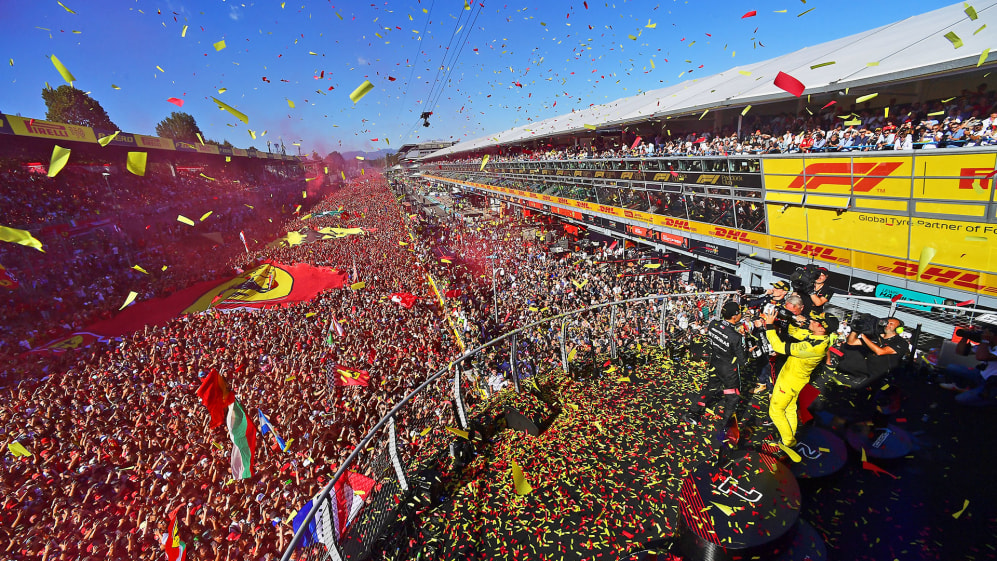 They call Monza the Cathedral of Speed, so in many ways after the Italian Grand Prix it's a good time to reflect, as one might in such a place, on the state of F1 racing.
The Autodromo is the longest-surviving F1 circuit, and third-oldest paved track in the sport. Brooklands came first, courtesy of Hugh Fortescue Locke-King in 1907, followed by Carl G. Fisher's Indianapolis Motor Speedway in 1909. And there have been only two occasions when it failed to host the Italian GP: in the event's inaugural year in 1921 when it was staged in Brescia, and 1980, when it went to Imola while Monza was undergoing modifications.
History seeps from every pore, and there are ghosts of great racers in every shadow. This is one of those places where we come to remember and commune with them.
TECH TUESDAY: What Monza wing levels tell us about the performance of Red Bull, Ferrari and Mercedes
Back in 1922, the first GP held there attracted an entry of 39 cars; just eight actually made the grid and only three finished, with the Fiats of rising superstar Pietro Bordino and the veteran for whom he once rode as a mechanic, Felipe Nazzaro, finishing one-two.
The Red Devil, as Bordino became known, averaged 86.906mph for 5 hours, 43 minutes and 13 seconds, racing not only on the road course but also the banking made famous by two races in the 1950s which brought together F1 cars and Indy roadsters, and then in the 1966 movie Grand Prix, which fictitiously covered the title fight between Pete Aron and Jean-Pierre Sarti.
In 1971, Peter Gethin won the last race on the road course, before the arrival of the chicanes that these days provide so much argy-bargy, Gethin averaging 150.76mph and leading home Ronnie Peterson, Francois Cevert, Mike Hailwood and Howden Ganley, with all five blanketed by just six tenths of a second.
There have been many great races here, and this year marks Pirelli's 150th and Ferrari's 75th anniversaries, so celebration was very much in the air. I rather liked the yellow that Ferrari introduced on their engine covers and the drivers' overalls and helmets. It reminded me of the days in the 1960s when Equipe Nationale Belge ran Ferraris – in yellow – for the likes of Willy Mairesse and Lucien Bianchi.
READ MORE: 6 Winners and Losers from the Italian Grand Prix – Who starred at Monza?
Earlier in the week, we had visited the Autolook Week Torino event organised by Andrea Levy and technical artist Paolo d'Alessio. It comprised an awards ceremony in the Officine Grandi Riparazioni, in the centre of the city, and a display of F1, endurance and rally cars in the Piazza San Carlo, among them a Gilles Villeneuve Ferrari 312 T5, a Michael Schumacher Ferrari F399, and an Alberto Ascari Ferrari 500 F2 – though a personal favourite was the 1907 130 HP FIAT, whose engine throbbed at what seemed like five revs per minute. It was another reminder of the sport's heritage, and the efforts of both Pirelli and Ferrari were duly acknowledged with awards.
2022 is also the 100th year of Monza, and on the Saturday it was exactly half a century since Emerson Fittipaldi took his black-and-gold Lotus 72 to victory to clinch his first World Championship. Emerson, of course, was present, and demonstrated the gorgeous machine each day.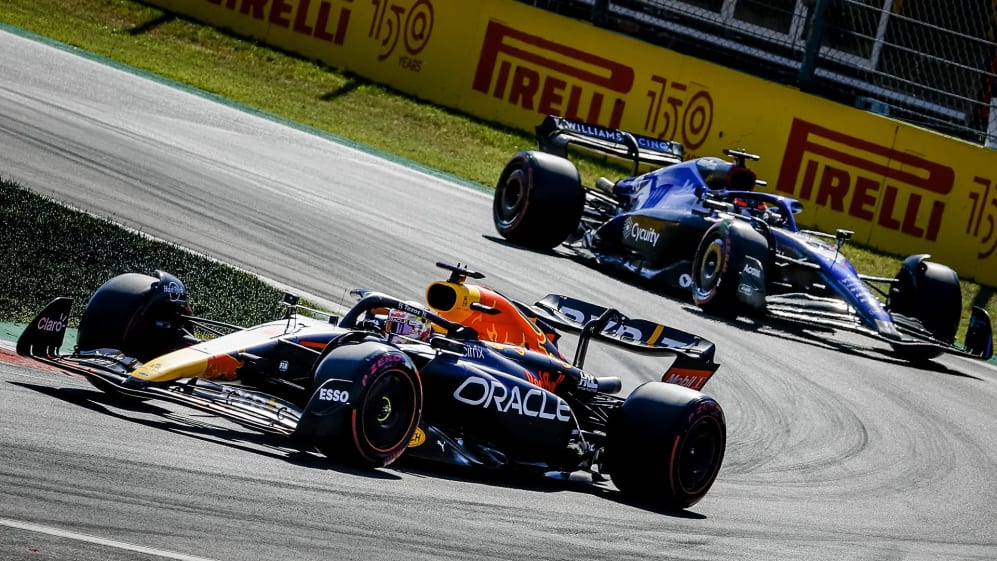 Classic Team Lotus had brought along a second 72 which Mika Salo and Jacques Villeneuve shared, a Gold Leaf 49 which Damon Hill and Karun Chandhok helmed, and the gold and black 56B turbine which was entrusted to Johnny Herbert. This is something that Liberty Media are doing increasingly well, and it's important that the sport finds such events to help remind existing fans of its history and heritage, and to introduce it to new ones.
At the same time, it's always important to move with the times, and via Sky TV and other broadcasters, it does a terrific job not just of covering F1 but taking a leaf from the MotoGP handbook in providing great coverage of Formula 2 and Formula 3, so the upcoming drivers – such as Nyck de Vries, who did such a stellar job on Saturday and Sunday – are already familiar when they make the big jump.
F1 NATION: Max's maiden Monza win and debut delight for De Vries – it's our Italian GP review
I particularly liked the story of how Max Verstappen, preparing for a Double Dutch fourth-row start after a penalty dropped him five places, gave his compatriot some words of wisdom and encouragement before the off. And how Nyck then put in a tremendous performance to run under serious pressure throughout the 53 laps, only once putting a foot wrong when he was struggling with a brake problem, and brought Alex Albon's Williams FW44 home a great ninth on his debut.
Offhand, I can't think of another driver who began his weekend in another make of car – Nyck did FP1 duty for Aston Martin – before switching to another team to make his debut and take points at the first try. As job interviews go, they don't get any better than that!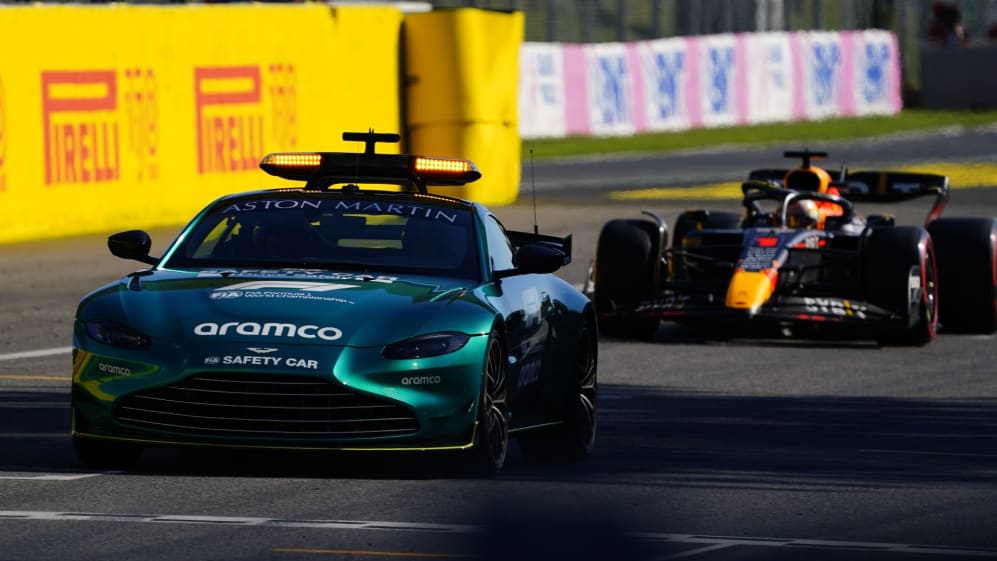 There was a degree of disappointment in some quarters when the race ended under the Safety Car. I know there is a general wish for this not to happen and in the past we have seen that affect race outcomes, but the fact is that Charles Leclerc had been 16.6s behind winner Max Verstappen on Lap 46, just before Daniel Ricciardo's broken McLaren forced the deployment – and even on his soft tyres compared to Max's mediums, he had only been nibbling at the deficit. Even Charles thought he'd have been lucky to beat him if it had come down to a last-lap shoot-out.
In my opinion, the right man won, and he did so for the 11th time this year and the fifth in succession. This is another classic era of F1. The cars are fast, there are once again three teams running at or close enough to the front to make it interesting, and the midfield extends right down to the back row.
MONDAY MORNING DEBRIEF: The 3 key factors that enabled Verstappen to win the Italian Grand Prix
Yes, Red Bull are dominating after sharing the glory earlier in the year with the revitalised Ferrari, but if you were to suggest to Max that what he is doing right now is easy, he would tell you a different story. Just as Lewis would have done over the years of the first turbo-hybrid formula. The best often make things look easy – that's why they are the best – but any team that wins regularly can be counted on to be paddling away frantically beneath an outwardly calm surface.
With but six races left, we should be grateful that Mercedes' race pace is generally beginning to match Ferrari's and, sometimes, Red Bull's, and hope that there will be closer fights for victory left in the championship. But however you slice it, as Max heads to Singapore with a chance of clinching his second title, he will have earned it in exactly the same way as all the other really great champions earned theirs before him.
Of course, the Monza weekend was grievously overshadowed by the death of Her Majesty Queen Elizabeth II. Advanced pregnancy with daughter Anne prevented her from attending the very first FIA Formula 1 World Championship Grand Prix, the British/European at Silverstone in 1950, which was attended by her father and mother, King George VI and Queen Elizabeth, her younger sister Princess Margaret, and the Earl and Countess Mountbatten of Burma.
WATCH: How De Vries's spectacular Formula 1 debut unfolded at Monza
But in later life she would knight motor racing stars Jack Brabham, Stirling Moss, Jackie Stewart, Frank Williams, Patrick Head and, most recently, Lewis Hamilton.
Monza was the 1,073rd World Championship Grand Prix, and she acceded to the throne in February 1952; thus she was the reigning monarch for all but 15 of all the Grande Epreuves held to date. Horse racing was her favourite sport, but she would have been very well aware of the dominant role her country continues to play in world motorsport.