Tributes flood in for legendary commentator Murray Walker from the F1 community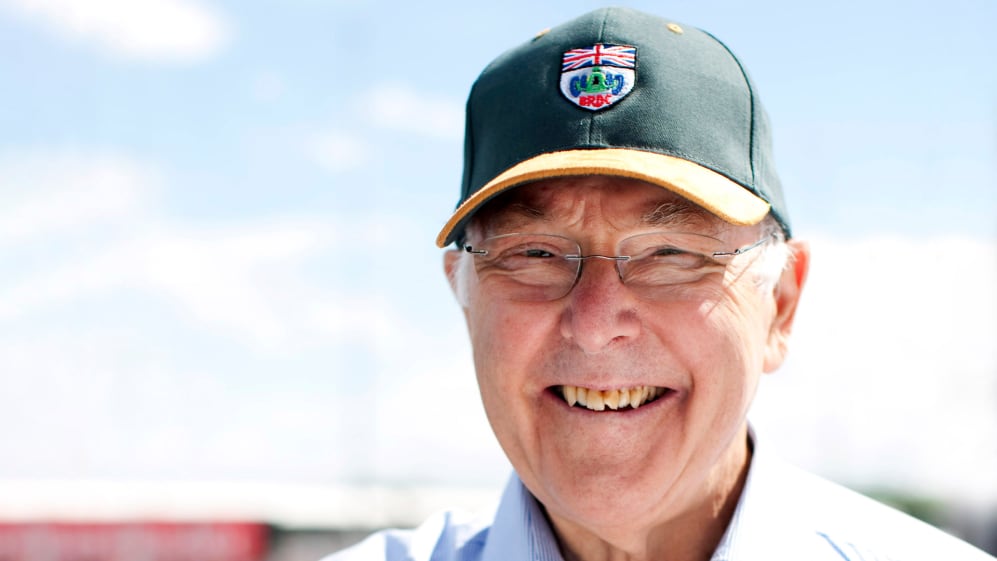 Tributes from Formula 1 drivers and personalities have come flooding in after former F1 commentator Murray Walker – the voice of the World Championship for generations of fans – passed away on Saturday at the age of 97.
The likes of World Champions Damon Hill and Mika Hakkinen, current Williams driver George Russell, commentator David Croft and teams such as McLaren and Mercedes all posted their condolences for, and memories of Murray on Saturday.
Having joined the BBC as full-time commentator from 1978, Murray eventually called time on his illustrious career after the 2001 United States Grand Prix, having become one of the most popular broadcasters in the business. He was best known for his excitable style and his many famous 'Murrayisms', and was a legendary figure in the motorsport world long after he finally hung up his microphone.
READ MORE: Formula 1 commentary legend Murray Walker passes away, aged 97
Formula 1 sends its condolences to Murray Walker's family.
This tweet has been removed from Twitter
This tweet has been removed from Twitter
This tweet has been removed from Twitter
This tweet has been removed from Twitter
This tweet has been removed from Twitter
This tweet has been removed from Twitter
This tweet has been removed from Twitter
This tweet has been removed from Twitter
This tweet has been removed from Twitter
This tweet has been removed from Twitter
This tweet has been removed from Twitter
This tweet has been removed from Twitter
This tweet has been removed from Twitter
This tweet has been removed from Twitter
This tweet has been removed from Twitter
This tweet has been removed from Twitter
This tweet has been removed from Twitter
This tweet has been removed from Twitter
This tweet has been removed from Twitter
This tweet has been removed from Twitter