Tsunoda hails 'big improvement' in Honda power unit as he makes pre-season testing debut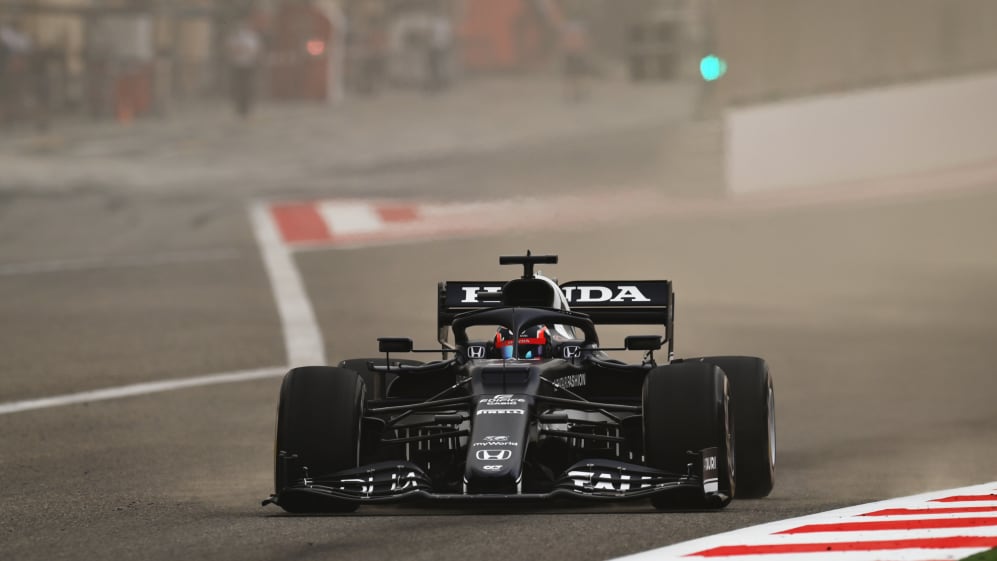 Yuki Tsunoda made his pre-season testing debut at a sand-blown Bahrain International Circuit for AlphaTauri, logging 37 laps in the team's new, Honda-powered AT02. And despite conditions being far from ideal, the 20-year-old Japanese driver said he'd nonetheless been impressed by the step taken by Honda's new-for-2021 power unit.
Tsunoda took over from team mate Pierre Gasly for the afternoon session on day one of pre-season testing in Bahrain, putting in an assured performance (despite a sandstorm blowing across the track) as he finished just one place, and less than 0.5s behind Gasly in P9. And although a fuel issue limited Tsunoda to just 37 laps – compared to Gasly's 74 – he revealed that he'd enjoyed his pre-season testing debut.
READ MORE: Verstappen tops Day 1 of pre-season testing as Mercedes struggle in sandstorm-hit Bahrain
"It was really exciting," said Tsunoda. "I enjoyed it from the beginning to the end, especially the tricky conditions at the beginning of the session. Really sandy, and less grip. But for a debut in Formula 1, it was really good for controlling the car a lot to feel the limit of the downforce, so I enjoyed that.
"At the end, I had a bit of an issue, a bit of a fuel thing I think it was," Tsunoda added. "I just drove 37 laps and my lap time was the lap time I did first with the hard tyre. So not the top potential, but it was a good test, and with the issue, it's always good to have it in testing, not in the real race. So a good start."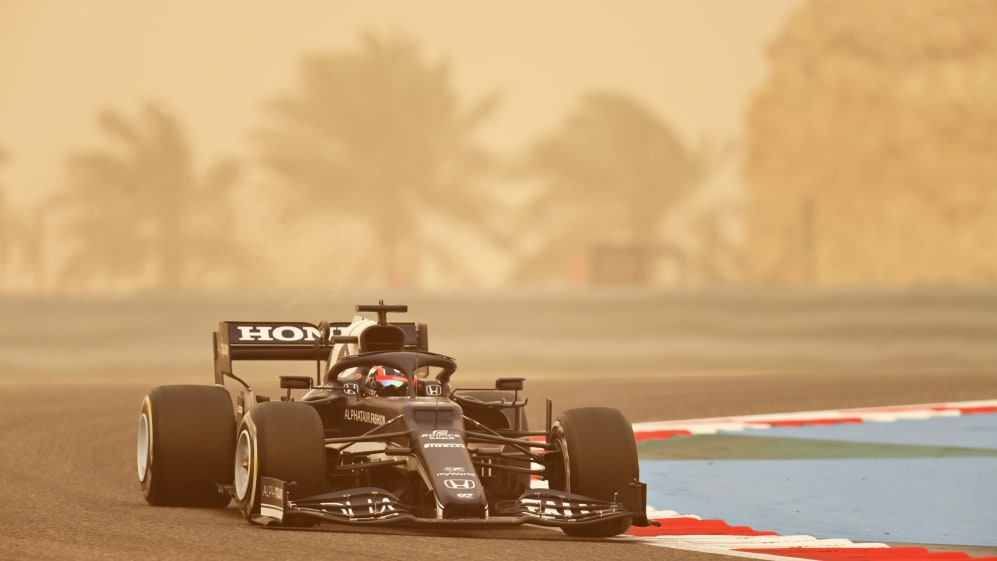 2021 will mark the final year of Honda's active involvement with Red Bull and AlphaTauri, with the Japanese firm having fast-tracked its planned 2022 engine to be ready for 2021 for both teams. And Tsunoda, who tested the previous-generation AlphaTauri-Honda AT01 at the post-season Abu Dhabi test last year, said he'd been impressed by the step in performance from the new engine.
"The PU, the engine, had a big improvement," said Tsunoda. "Quite a good improvement compared to AT01, so I think we had a good start.
"I also think for the steering, we have a good step," Tsunoda added, "and I have more confidence to drive into the corners. For me, it's a really good, positive thing."
WATCH: Take a first look at all the 2021 F1 cars in action for the first time in Bahrain
Asked, meanwhile, about his targets for the first few races of 2021, Tsunoda accepted that mistakes were possible, as the Japanese driver – who finished P3 in the 2020 Formula 2 standings – begins his F1 career.
"I don't know what's going to happen in the races, how the physical [aspect] is going to be, how the tyre degradation is going to be in Formula 1," said Tsunoda. "So I'll just push hard from the beginning.