Vettel says there's more to come after 'fun' first test outing with Aston Martin
Sebastian Vettel drove his first laps in anger as an Aston Martin driver at 2021 pre-season testing, with the four-time champion completing 51 laps of the Bahrain International Circuit for his new team on Friday. But despite finishing just P7 on the timesheets for the morning session, Vettel said that he'd enjoyed his first "proper" outing in the AMR21 – and assured F1 fans that there was "more to come" from him and Aston Martin.
Aston Martin completed two shakedown runs at Silverstone and Bahrain, before Vettel was finally unleashed on track at the Bahrain International Circuit as pre-season testing got under way on March 12. And despite tricky windy conditions prevailing at the track, Vettel – who joins Aston Martin from Ferrari for this season – was pleased with what he'd discovered about his new car on day one.
READ MORE: 'Change the world, sip by sip' – Vettel reveals new helmet promoting sustainability
"It was very productive," said Vettel, whose running was slightly curtailed when he stopped at the end of the pit lane with a car issue in the morning session. "There's still a lot of new things I need to get used to.
"Obviously the car is different, it's run differently, it's a different power unit, lots of different switches, buttons, procedures. But also in terms of handling, the car is different, so a different approach, and then there's basic stuff, steering, brakes, the car behaviour that I've got to get used to.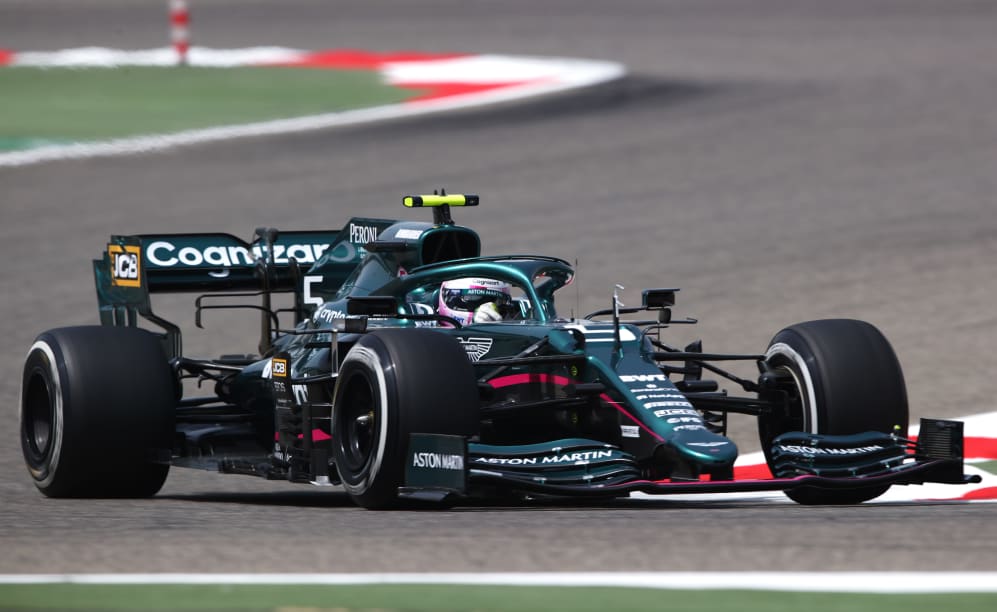 "So there's still quite a bit of margin for myself, and improvement that I have to do on driving, just getting familiar with the car. But it's been, in all honesty, quite a tricky morning, because it's very windy, and the grip was quite low. I think everyone was facing the same track conditions.
"But still it was very, very good for me to get a proper read, as I said, on the car and getting used to new elements for me," Vettel added. "For now, I didn't pay great attention to the lap times. It was more just on feeling and running through our stuff to try and get a proper read of the car, a lot of data that we try to extract. So maybe a bit boring at this stage, but it was fun to be in the car, fun to slide around, and there's more to come in the next days."
Morning report: Mercedes hit gearbox trouble on Day 1 of testing as Ricciardo puts McLaren fastest
Vettel has driven Renault and Ferrari power units so far in the hybrid era – but joining Aston Martin means that the German now has the class-leading Mercedes power unit at his right foot's beck and call. And Vettel admitted that, should Aston Martin fail to live up to their potential in 2021, it wouldn't be their engines' fault…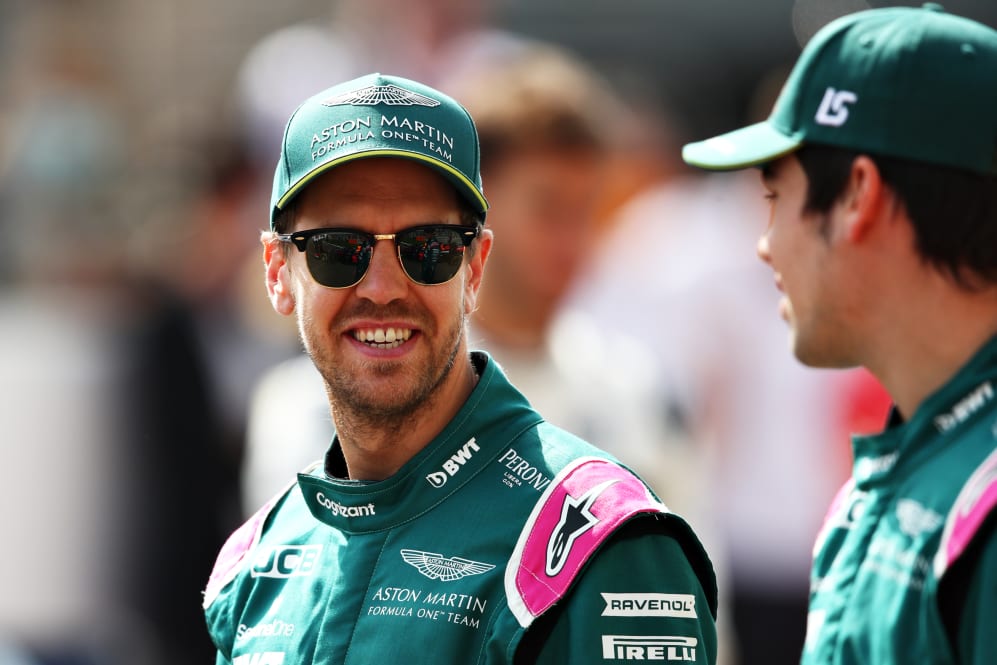 "It's obviously different [to the Ferrari power unit], it's operated differently, so a lot of dry stuff in terms of operation, running, is different to what I'm used to," said Vettel of the Mercedes power unit.
"That's mostly for me to get up to speed. But obviously in terms of performance, everyone knows the strength of the Mercedes engine, so on that front we don't have an excuse. I'm looking forward to it."
READ MORE: Alonso to race with titanium plates in jaw in 2021 – but says performance will be unaffected
Following his run in the AMR21 on Friday morning, Vettel handed the car over to team mate Lance Stroll – with the pair set to split the running on both of the remaining days of testing in Bahrain.