Tsunoda hit by three-place grid drop for impeding Bottas in qualifying
Yuki Tsunoda qualified a strong eighth for Sunday's Styrian Grand Prix but will start the race 11th having been penalised three grid positions by the stewards for impeding Mercedes' Valtteri Bottas in qualifying. It means that Fernando Alonso, Lance Stroll and George Russell have been promoted one place each for tomorrow's race.
In Q3, the AlphaTauri driver was found to have blocked Bottas, who was on a flying lap, at Turn 4. While the Stewards accepted that the rookie had not been told by his team that there was a faster car behind, and Tsunoda did move off the racing line, they found that he "did impede car #77 unnecessarily".
READ MORE: 'Everyone is trying to screw you over in this sport' – Bottas unhappy with 'harsh' penalty as he drops from P2 to P5 on grid
"Car 22 [Tsunoda] had just completed a fast lap and had communication from the team that he was now on an in lap. The team did not warn car 22 of the approach of car 77 [Bottas] on a fast lap.
"Car 77 approached Car 22 at the entry to Turn 4. Car 22 was on the racing line and while he attempted to move off the racing line to the outside he did impede car 77 unnecessarily. It is the responsibility of every driver to be aware of faster cars when they are on a slow lap. The team should have assisted the driver in being aware of the approaching faster car but such lack of communication is not an excuse for the driver," read the Stewards' document.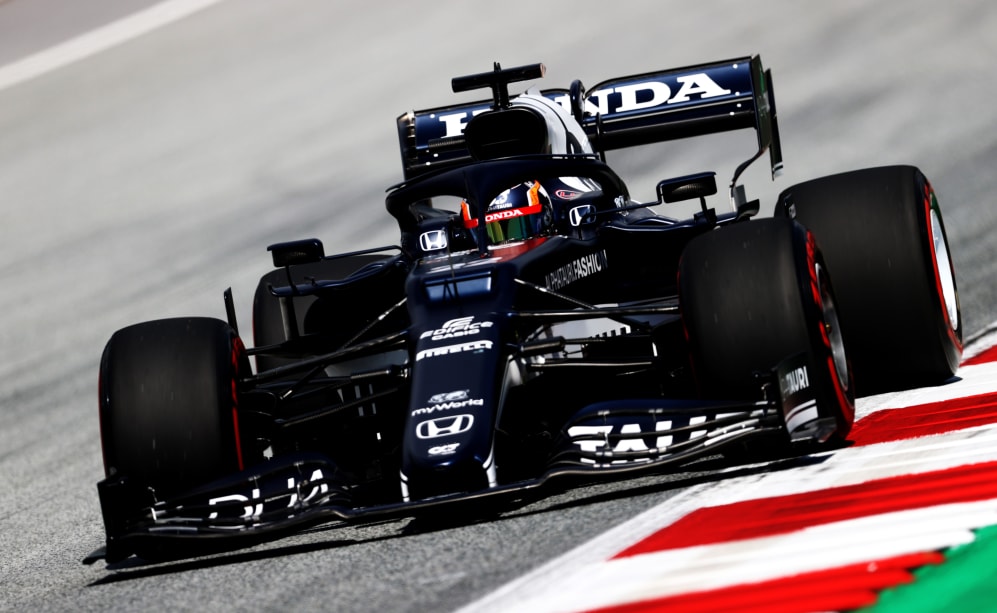 Tsunoda has also received a penalty point for the incident, bringing his total up to two points in a 12-month period - well below the threshold for a race ban.
"It's both [mine and the team's] mistake but to be honest if I change direction and go – went to the inside, was really on the braking zone, I expect also that Valtteri is going to try and overtake me on the inside so it's very big shunt," said Tsunoda before the penalty was issued.
READ MORE: P11 'so satisfying' says Russell as Williams impress in Styria qualifying on hunt for first points
"So there wasn't really anywhere to go so, that's why I went straight, and looks like there's still a gap to be honest. I don't know, depends on stewards but it's really difficult, I don't think I ruined too much his lap to be honest, but we'll see."
After qualifying second, Bottas said: "Just [in] the first run in Q3 I had traffic with Tsunoda so I lost a couple of tenths there. Maybe there's a bit more to come."
The Finn will start fifth having received a three-place grid penalty of his own, after a pit lane spin in FP2.