'Everyone is trying to screw you over in this sport' – Bottas unhappy with 'harsh' penalty as he drops from P2 to P5 on grid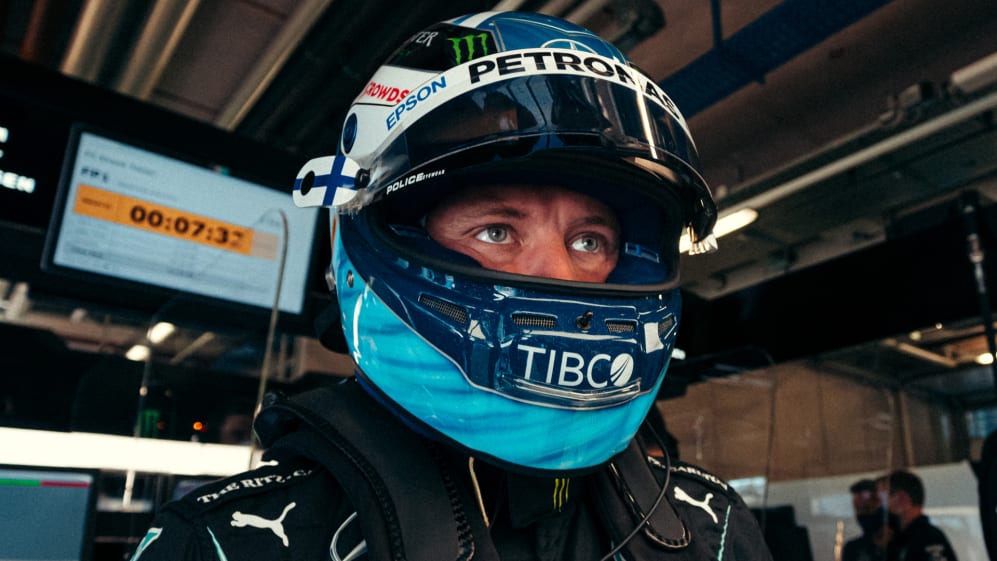 Valtteri Bottas didn't hold back in his criticism of a three-place penalty that will deny him the chance to start the Styrian Grand Prix on the front row alongside Max Verstappen on Sunday.
The Mercedes driver spun his car in the pit lane in FP2 on Friday after leaving his pit box in second gear and being caught out by the higher wheelspin. The Stewards were not impressed and handed him a three-place grid penalty for "potentially dangerous driving" – so while Bottas qualified second on Saturday, he will start the race fifth.
QUALIFYING: Verstappen fends off Mercedes duo to take Styrian GP pole on Red Bull home soil
"My personal view: it's quite harsh," he said of the penalty after qualifying. "I never imagined after that, that there would be a penalty. But of course other teams, when there's an opportunity they complain that it's dangerous, etcetera, so we get penalised.
"That's how it goes. Everyone's trying to screw you over in this sport. For sure, it can be a dangerous situation if there's many people in the pit lane but, no," he added.
Bottas's penalty means that Lewis Hamilton will start second instead, and follow championship rival Verstappen into Turn 1 when the lights go out on Sunday. But the Finn said he didn't expect such a solid showing in qualifying having been "lost" with set-up throughout the weekend.
"I honestly think it was a good qualifying. I think I've been a little bit lost with set-up during the weekend so far, but then to be able to go in the right direction with the set-up.
READ MORE: Russian Grand Prix to move from Sochi to Autodrom Igora Drive in St Petersburg in 2023
"We've been working closely with Lewis as well in trying to find the optimal set-up and definitely got some guidance from his side of the garage because I was definitely lacking a bit of pace on Friday and was a bit confused which way to go.
"We, by working as a team, found the right direction and I think thanks to that I found the confidence in the car. I think Max and Red Bull were faster today; it [mine] was a good lap and I'm pleased for that. Of course it's a shame I have the penalty. Obviously, the job today was to maximise the situation," he concluded.