Tsunoda insists he's 'not afraid to make mistakes' in rookie season – and explains race number choice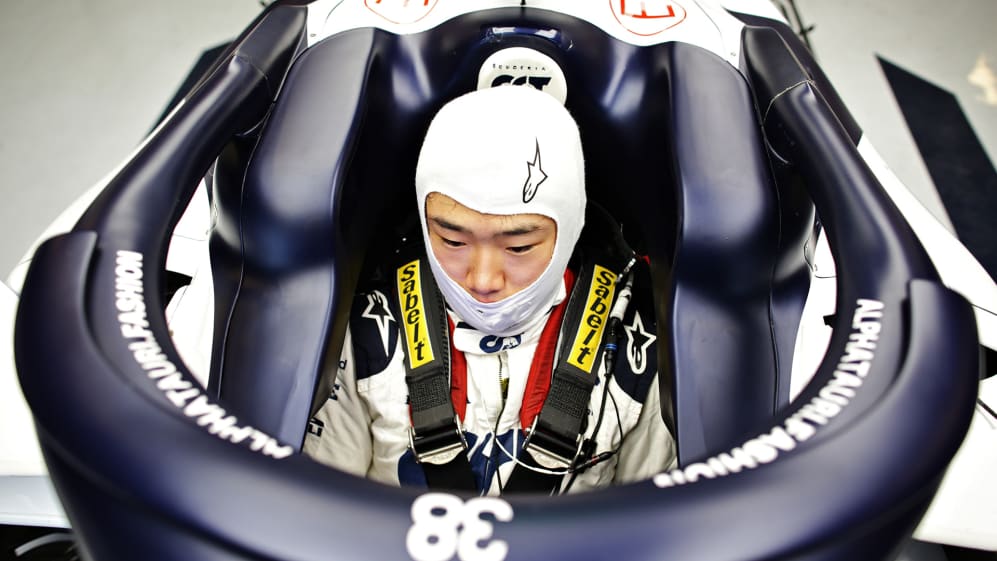 Japan will be represented on the Formula 1 grid for the first time since 2014 this season, when 20-year-old Yuki Tsunoda steps up to partner Pierre Gasly at AlphaTauri. But the Japanese driver has said that his nation – and F1 fans around the world – shouldn't expect perfection from his rookie campaign, as he predicted some first-year mishaps in 2021.
Tsunoda – who last week enjoyed an outing at Imola in an AlphaTauri-liveried, 2019-spec Toro Rosso STR14 – won three times en route to third in the 2020 Formula 2 standings with Carlin, helping him to earn promotion to the AlphaTauri alongside Gasly.
READ MORE: Tsunoda gets more mileage at Imola ahead of F1 debut
And although he said he was ready to push hard for the Italian team "right from the beginning", mistakes – he feels – are inevitable.
"This will be my rookie season," Tsunoda said, in an interview published on AlphaTauri's website, "and I will be pushing hard right from the beginning to adapt to the car as much as possible. However, I'm not afraid to make mistakes. I will of course try and limit them, but they are inevitable at the beginning. I am confident I can learn from my mistakes though, as I proved last year in Formula 2.
Oops! Error retrieving Twitter post
"I am really happy to have the support of Japanese fans," he added, "and I'm proud to be the one to bring another Japanese driver on the grid, after Kamui Kobayashi in 2014. As for the pressure, I put it on myself, so nothing changes in that regard for me – I want to push myself to succeed."
Tsunoda also opened up in the interview about the reasons for selecting his Formula 1 race number – 22 – as he revealed his respect for the number's former occupier, 2009 champion Jenson Button.
READ MORE: 'My dream is to be world champion' – Yuki Tsunoda on his F1 ambitions and impressing Helmut Marko
"My number when I was racing in karting was 11," said Tsunoda. "But in F1 that's already taken by Sergio Perez. So I doubled it to become 22, which I also liked because it was the number of Jenson Button, a driver I respect a lot when he won the Formula 1 World Championship in 2009. It's also a number used by Japanese driver Takuma Sato."
Tsunoda will get a taste of AlphaTauri's 2021 car when Formula 1 pre-season testing commences at the Bahrain International Circuit on March 12-14 – ahead of the season opener at the same venue on March 28.