Feature
'My dream is to be world champion' – Yuki Tsunoda on his F1 ambitions and impressing Helmut Marko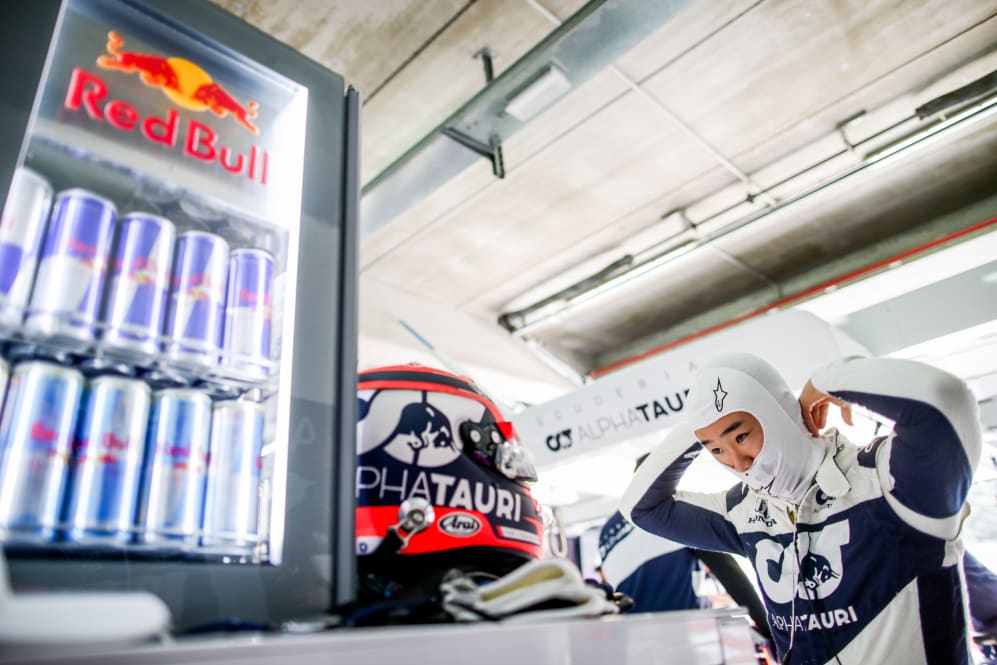 If he does get the call to join AlphaTauri next season, Honda and Red Bull junior Yuki Tsunoda will become the first Japanese driver to race in Formula 1 since Kamui Kobayashi. But what makes the 20-year-old tick, and how did he go from an underwhelming Formula 3 debut to being on the verge of an F1 seat? We spoke to him to find out...
The last few years have been a whirlwind for Yuki Tsunoda. He arrived in Europe less than two years ago, with just three years' experience in single-seaters and next to no knowledge of the circuits.
Backed by the Honda Formula Dream Project and Red Bull, he flew under the radar in the first half of his Formula 3 rookie season, acclimatising to a new continent and an entirely new championship.
READ MORE: Tsunoda part of Red Bull family on merit, says Tost ahead of Japanese star's Imola shakedown
"In Japan, I had confidence in myself to perform and be competitive," he told F1.com. "I'd never raced in Europe in my life before and had no experience.
"Helmut Marko told me that if I was going to be a Red Bull junior, then I would need to be competitive with the others drivers in F3; I'd need to be performing at a similar level and I had to deliver."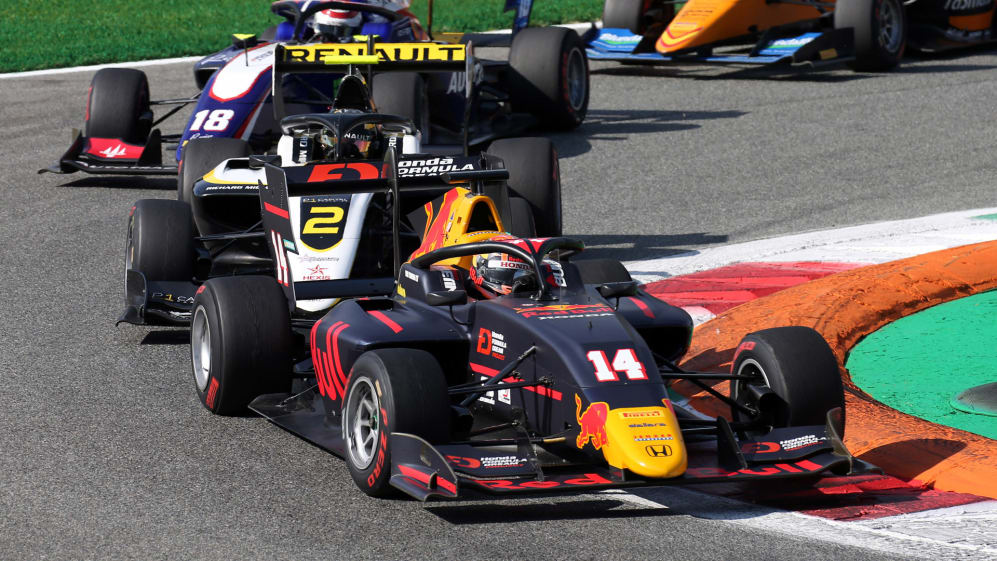 Tsunoda immersed himself in F3, moving to Switzerland in order to be close to his F3 team, Jenzer Motorsport. His initial results showed some promise, but few could have predicted the impact he would have in the final half of the season. Two points finishes from the first seven races were followed up by seven from the next seven, including a win and two podiums.
"I wasn't thinking much about the results at first," says Tsunoda. "I was just pushing hard and waiting to see how it went. Spa was a real turning point for me in 2019. We tragically lost Anthoine Hubert that weekend and he played a part in my results afterwards. I learned from him and raced for him and in Race 2, the day after his accident, I got a podium for the first time that season.
"The round after in Monza, I got another podium and my first win. It was a real turning point for my driving performances. That made Helmut a little bit impressed."
READ MORE: Tsunoda takes maiden F3 win at Monza
Tsunoda was a surprise graduate into F2 for 2020, signing a deal with British based outfit Carlin to drive alongside fellow Red Bull prodigy Jehan Daruvala. Despite his impressive end to the season, Tsunoda's P9 finish in F3 suggested he may need another year in the third tier. How wrong that has proven to be.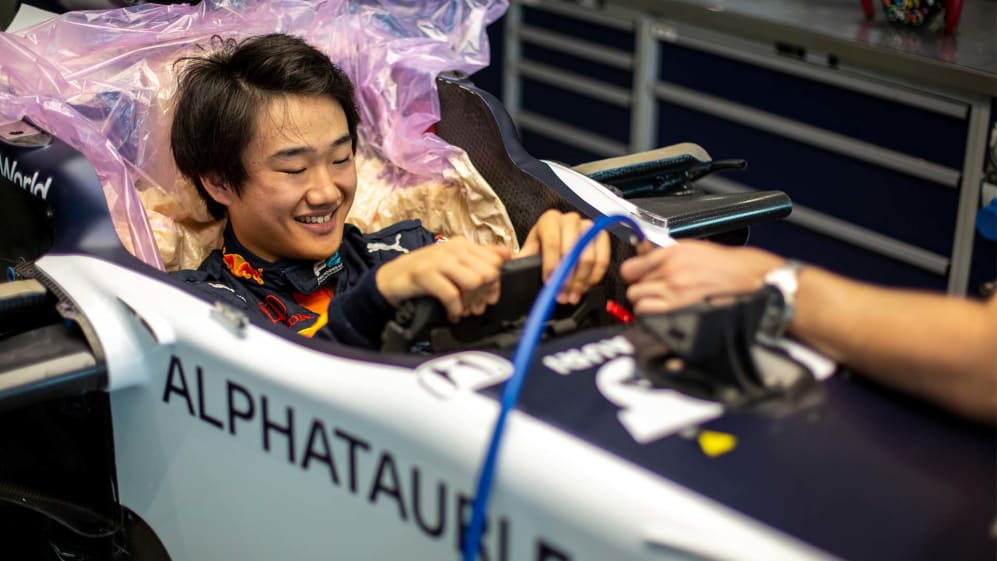 "Formula 2 was the biggest challenge in my whole life," he said. "But I came into the season feeling stronger than I had done at the start of my F3 season. I had good pace and I was with a good team."
Ahead of the campaign, the 20-year-old moved to Milton Keynes in England, basing himself on the doorstop of Red Bull and within driving distance of Carlin, who reside in Surrey. It was another culture shock.
"It was not easy to come here from Japan," he continued. "I struggled with the food when I first moved here. Japanese food for me is too good, and when I came to Europe, it wasn't the same – I miss Japanese food.
"I'm not a huge fan of English food, although I do like fish and chips, and I like sweet potato wedges as well. I love Italian and Spanish food like jamon and prosciutto, but for me, Japanese food is the best. On social media, I am always seeing photos of ramen and sushi and I get a little bit frustrated that I can't eat it.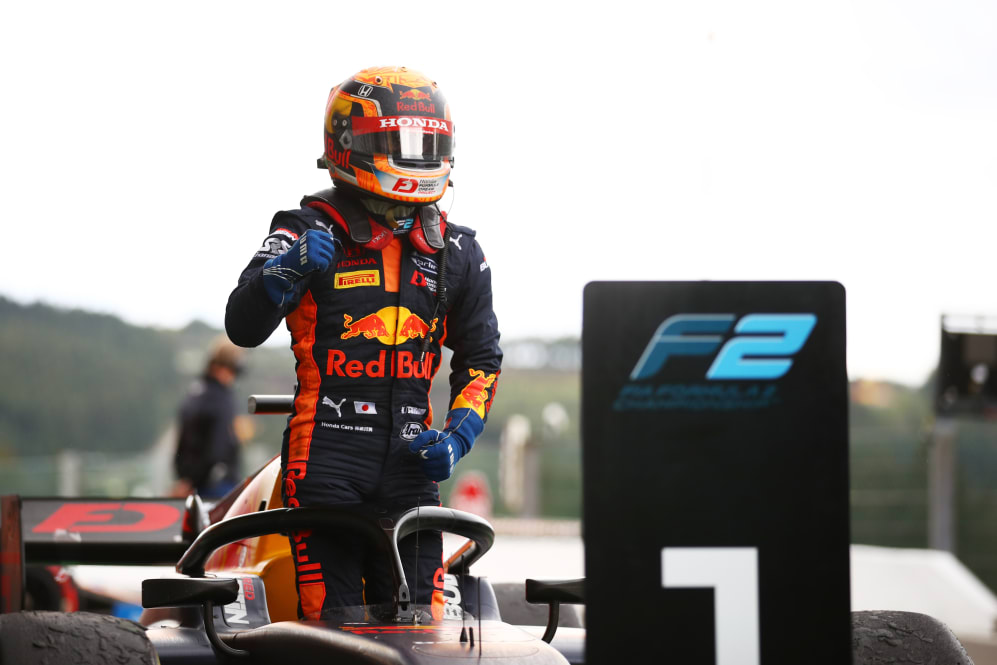 "If I achieve my targets this season, then I want to eat some really good sushi, that's how I would celebrate. Sushi tastes different when you celebrate. If you do an okay year and eat sushi, it tastes normal, if you get good news and eat sushi, it is a different taste – even if it is the same sushi. I'll work hard to eat really good sushi and real ramen."
But what are those targets, and what would qualify Tsunoda for some good news sushi?
"I was given information from Helmut that I had to do well this season and that I would need to be fifth to get a Super Licence," he explained. "He said if I was fifth, then I would qualify to drive in Formula 1, but if I was not, then I would need to drive in Japan again.
READ MORE: Tsunoda leads Carlin one-two in Russia F2 qualifying, as Schumacher takes P3
"It was strict, but I agree with him. If you're a good driver, like George Russell, Lando Norris or Charles Leclerc, then I think you only need one year in F2 – they didn't need two or three years."
So far, so good. Tsunoda sits third, with the second most pole positions, he's joint third for podiums and tied on second for wins. Quite remarkable considering the unexpected nature of his promotion to F2.
Tsunoda says that, like Max Verstappen, he has never really had an idol in motorsport, but instead chooses to take bits and pieces from his competitors. F2 graduates Russell, Norris and Leclerc pop up multiple times throughout the duration of a near hour-long conversation, as does Hubert. "He made me a better driver," Tsunoda says.
"You have to perform big in every single race," he continues. "That is pressure, but it's a good mentality. This year has not been too bad, but we'll see what happens in the future.
"My dream is to be a Formula 1 world champion and if I'd struggled in Formula 2, then this would have been really difficult. I had to deliver in my rookie season, like Lando Norris and George Russell did."
READ MORE: Tsunoda surprised by physical challenge of F1 car after maiden test, as FP1 debut beckons
Oops! Error retrieving Twitter post
Speculation continues to link Tsunoda with a seat at Red Bull's sister team AlphaTauri, as a replacement for Daniil Kvyat.
ANALYSIS: Why hasn't Gasly been promoted to Red Bull – and what now for Albon, Kvyat and Tsunoda?
He is expected to run for the Italian team in an FP1 session before the end of the season, after he recently completed the mandatory 300km required to get a basic Super Licence. He has also been lined up to take part in the Young Driver Test at the Yas Marina Circuit in Abu Dhabi in December.
"Fans in Japan are waiting for a driver to be in Formula 1," he said. "I can see this from social media. I would say that I have pressure from Japan, but a good pressure, not a bad pressure. They are waiting for a Japanese Formula 1 driver and I am one of the closest to achieving this. I would like to deliver for them."
Tsunoda stands on the cusp of delivering that, and while the decision remains out of his hands, he is on course to fulfil his part of the bargain: he just needs to prove he deserves a seat more than anyone else. Then, and only then, can he taste that good news sushi.