Tsunoda opens up about angry radio outbursts as he admits 'I was fully out of control'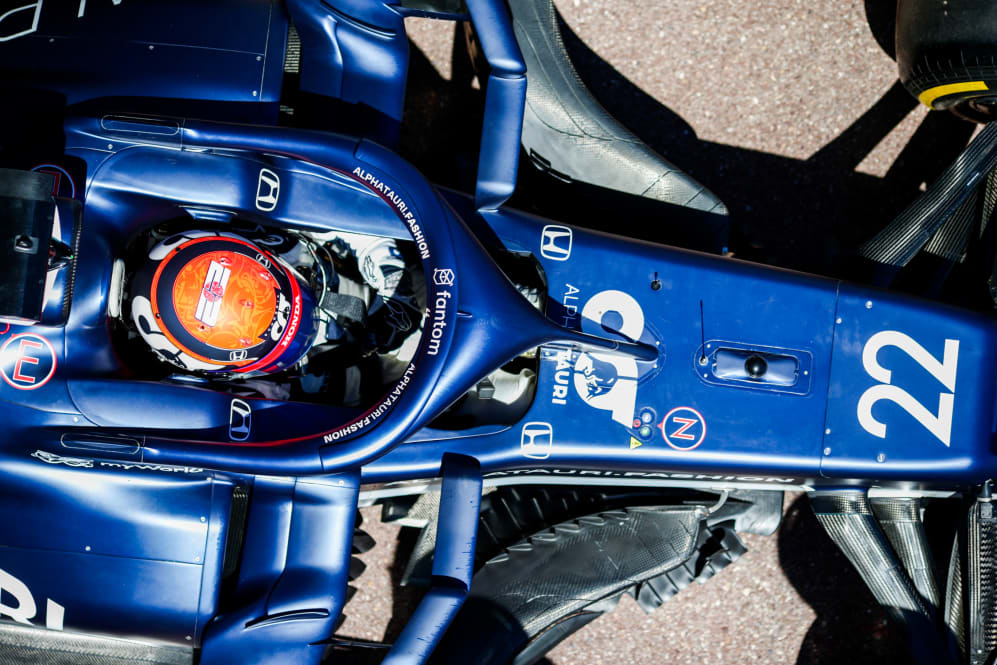 Rookie Yuki Tsunoda made his mark with a stellar Bahrain debut, but the AlphaTauri driver's frustrated radio messages have also become something of a trademark. But on the latest Beyond The Grid podcast, Tsunoda has said he's working on 'controlling' himself on the radio for future Grands Prix.
In Bahrain, Tsunoda raged at traffic and joked that being calm was his "weakest point"; had an expletive-filled rant at the "traffic paradise" at Imola; and was told to "calm down" by his race engineer after a radio exchange in Spain.
LISTEN: 'I was aiming too high' after stellar F1 debut, says Tsunoda on latest Beyond The Grid podcast
The 21-year-old Japanese driver said his radio communications were a sticking point, and something – especially after his Spanish GP outburst – that he's working on improving.
"Controlling myself is now the main topic for me now, 100%, and especially in Barcelona I was fully out of control," said Tsunoda. "I don't know why but I just pressed the radio. I didn't have to, but I just pressed the radio.
"I don't know why but I had to shout at them. this is definitely now my weak point and I have to now really improve on this radio communications. And from there it was getting better for radio things and I think it could be [even] better."
Tsunoda stressed that he gets most irritated by incoming radio communications when he's on a push, or flying, lap – something that other drivers, most famously Kimi Raikkonen, clearly also find frustrating.
"I don't know why I get too heated up in the [cockpit]. I really like to do the lap by myself naturally, even like I don't want to have something disturb in my push lap, especially if I'm having quite a good lap. I think most of the drivers have the same thing," he added.
The AlphaTauri racer added that he's in no doubt as to how crucial his radio messages to engineers back on the pit wall are.
"I think radio communication is the most important thing for Formula 1 especially; there's no point to shout on the radio, and if you want advice from then, say 'what's the issue now and what's the limitation of the car now?' really calm, and they are going to support us.
F1 POWER RANKINGS: Which Monaco podium finisher most impressed our judges?
"If you just shout, they can't do anything. Radio communications is important for now, I think."
Listen to the full episode of Beyond The Grid with Yuki Tsunoda in the player above, on Spotify, Apple Podcasts, Google Podcasts, Amazon Music, or your favourite podcast plaform, to hear him speak about food, his road to F1, the little details surrounding his debut F1 race, and much more!