Podcast
LISTEN: 'I was aiming too high' after stellar F1 debut, says Tsunoda on latest Beyond The Grid podcast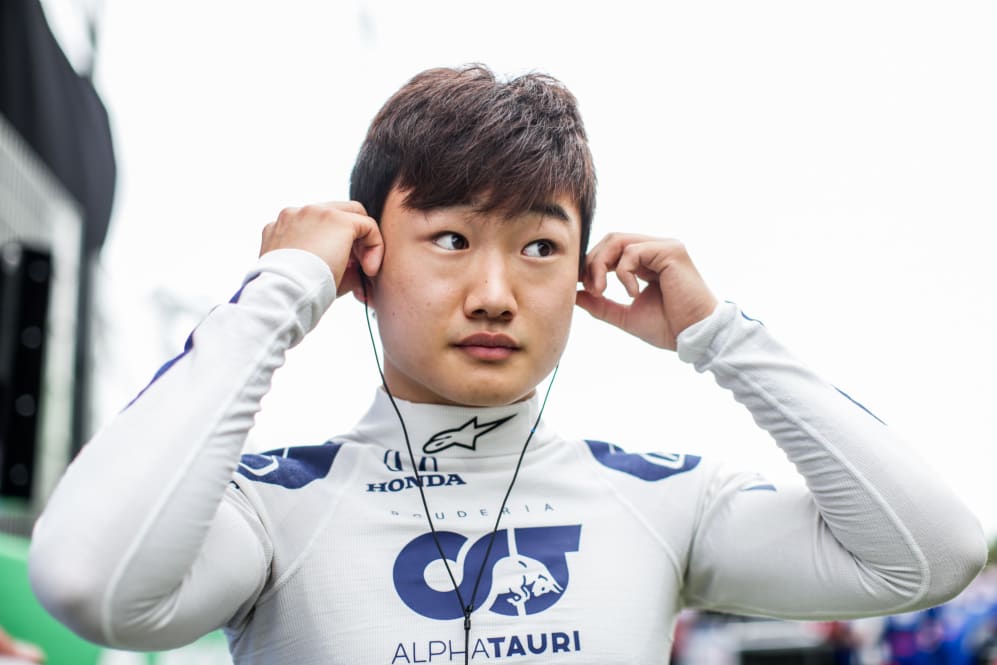 After a stellar Formula 1 season opener in Bahrain, where he passed the likes of Fernando Alonso and became the first Japanese driver to score points on his F1 debut, Yuki Tsunoda says he expected too much from the following races.
The AlphaTauri rookie is this week's guest on the Beyond The Grid podcast and the 21-year-old gives a candid assessment of his debut Formula 1 season so far, from his expletive-filled radio communications to getting to grips with the switch-laden steering wheels.
F1 NATION: 'I've never been completely convinced that Lewis likes Monaco' – Hill, Pinks and TC on the Monaco GP
Since finishing ninth in his maiden outing in Bahrain, Tsunoda crashed out of Q1 at Imola and struggled to P12 in the race, finished 15th in Portugal, retired from the Spanish GP in frustration, and finished 16th in Monaco. After that disappointing set of results, he was asked on the podcast whether that Bahrain Grand Prix set aspirations too high for him in the following races.
"To be honest, yes, I think. Especially from Bahrain I went really, really good, even having mistakes… having dropped to Q2, but still went well and got a point in the first race. I think from there, especially, I aimed quite high [with my] expectations for the future. Especially Imola, the next race… I was even aiming top five, like that. I think that means for sure I was aiming too high," he said.
At Imola, Tsunoda was targeting Q3 but crashed out in the opening minutes of qualifying, which he pointed out as a consequence of his heightened expectations after Bahrain.
READ MORE: 'I thought we'd both end up in the harbour' – Gasly relishes 'hard racing' with Vettel at Monaco
"In qualifying [at Imola] I tried to put an amazing lap, a dream lap. Especially in Q1 you don't have to do that kind of stuff in Q1," said Tsunoda. "My adrenaline and motivation was like that and I went into the wall. So I think in the beginning of the year I was really expecting high and I was aiming too high," he concluded.
Listen to the full episode of Beyond The Grid in the player above, on Spotify or Apple Podcasts, to hear Tsunoda's thoughts on his debut season, his path to F1, and his favourite foods...