Tsunoda reveals how Perez has been helping him through tough race weekends in his rookie F1 year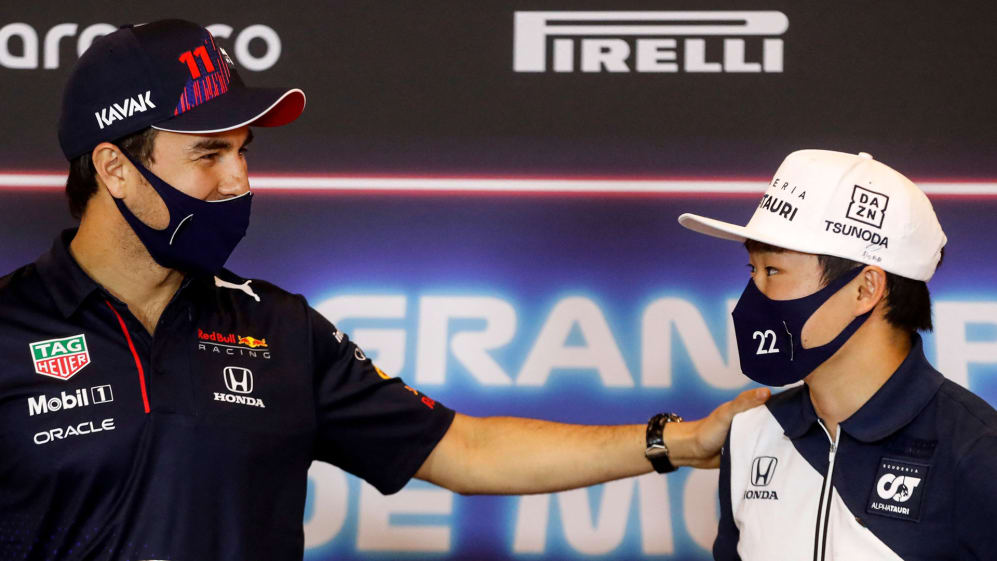 AlphaTauri's Yuki Tsunoda has revealed Sergio Perez has been helping him through his rookie Formula 1 season, with the Red Bull man being particularly helpful after some of Tsunoda's more difficult weekends.
Tsunoda finished 10th in the Styrian Grand Prix last week but said a radio miscommunication cost him better points. But that was far from his most challenging F1 weekend as he started the French GP from the pit lane having crashed in qualifying, and finished a lowly P16 in Monaco. But the kind words of Red Bull stable-mate Perez helped him through those lows, as Tsunoda explained ahead of this weekend's Austrian Grand Prix.
WATCH: Williams, AlphaTauri and Alfa Romeo team mates guess each other's F1 2021 game ratings
"Sergio gives me a lot of advice, especially after France or Monaco he gave me messages after I had a really bad weekend, he messaged me advice and positive words, which makes me more motivated, so thank you to Sergio," said the 20-year-old.
"Of course, Max [Verstappen as well], we have four drivers from Red Bull, we have a really good relationship and I will still keep pushing to improve and [be] inspired from them," he added.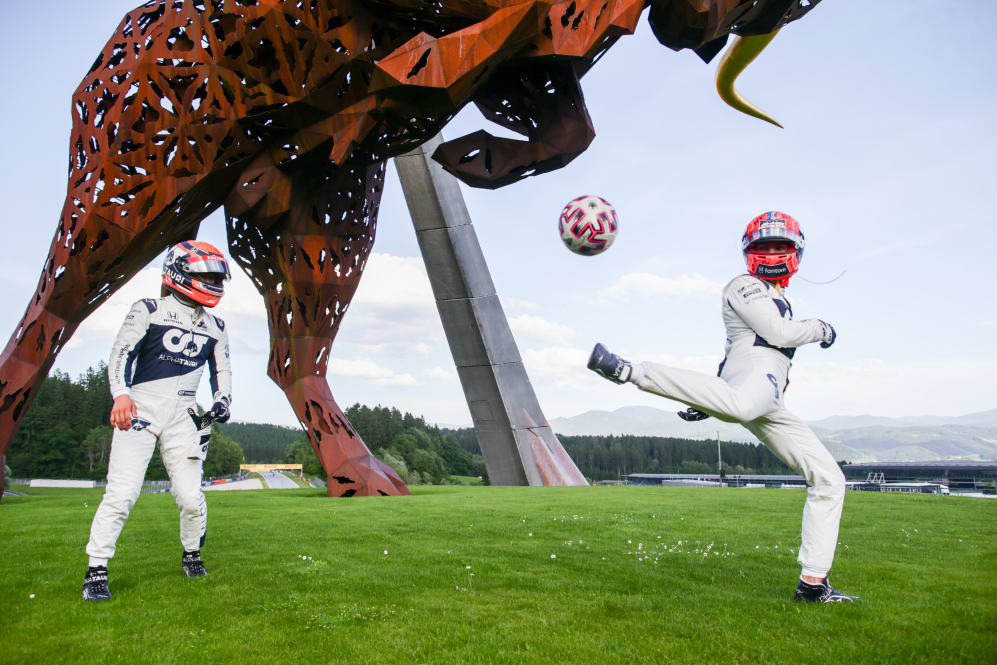 As for Pierre Gasly, Tsunoda said he enjoys a more jovial relationship with his team mate, and uses his data to improve himself rather than any choice words of advice from the more experienced Frenchman.
READ MORE: Unpredictable weather, Mercedes' response and more fans – 5 reasons we're excited for the Austrian GP
"I mean, I didn't get direct advice from Pierre, like when we normally chat it's not about racing," said Tsunoda. "But I just watch him for data, and I can see also how he's approaching on the radio and I am watching those things to improve myself, inspire from him and if there's anything that I can take I just always try."
The Japanese driver said he's got the pace to compete in the Austrian Grand Prix but said his priority is to improve in qualifying as he sits 14th in the table, with nine points.