Tsunoda reveals why he was surprised to be kept on at AlphaTauri for 2022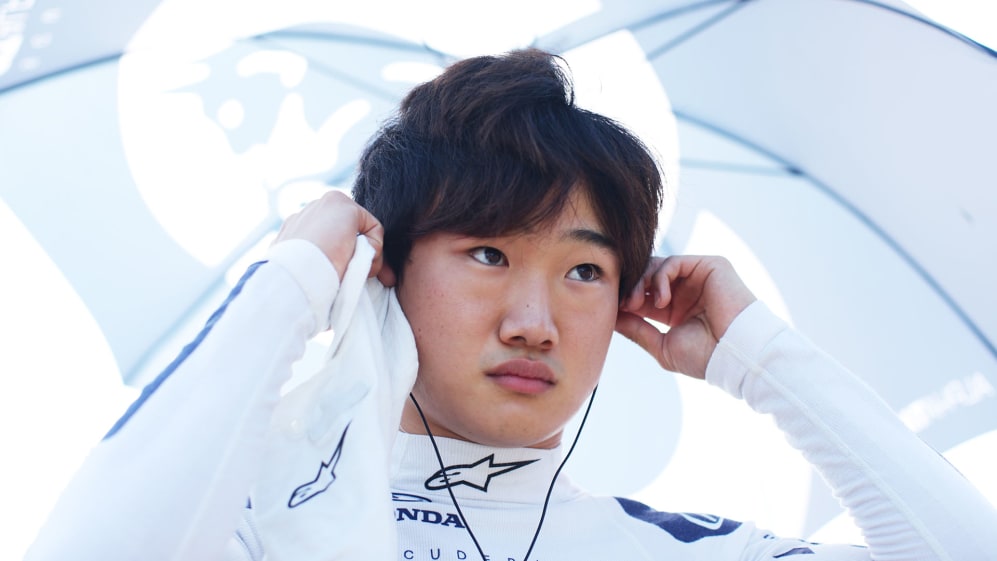 The news that Yuki Tsunoda would be kept on at AlphaTauri for 2022 didn't surprise many people in F1, but apparently it did surprise Tsunoda himself, who felt that his crash-heavy start to life in Formula 1 might have cost him his shot of staying in the series.
Tsunoda has scored at just five races in 2021, compared to the 10 scored in by Pierre Gasly, the Japanese driver with just 18 points compared to the 66 of his French team mate – who finished fourth last time out at the Dutch Grand Prix.
ANALYSIS: Why AlphaTauri have kept faith in Gasly and Tsunoda for 2022
But with AlphaTauri having opted to keep their 2021 line-up for next year, Tsunoda admitted he was equal parts happy and surprised.
"I'm really excited of course," said Tsunoda, speaking at Monza ahead of the Italian Grand Prix. "The first half of the season was quite inconsistent and also from my side, I was a bit surprised I'd be staying next year so first of all thanks to the team, and really excited for this opportunity again for next year. And for this year, just learn as much as possible."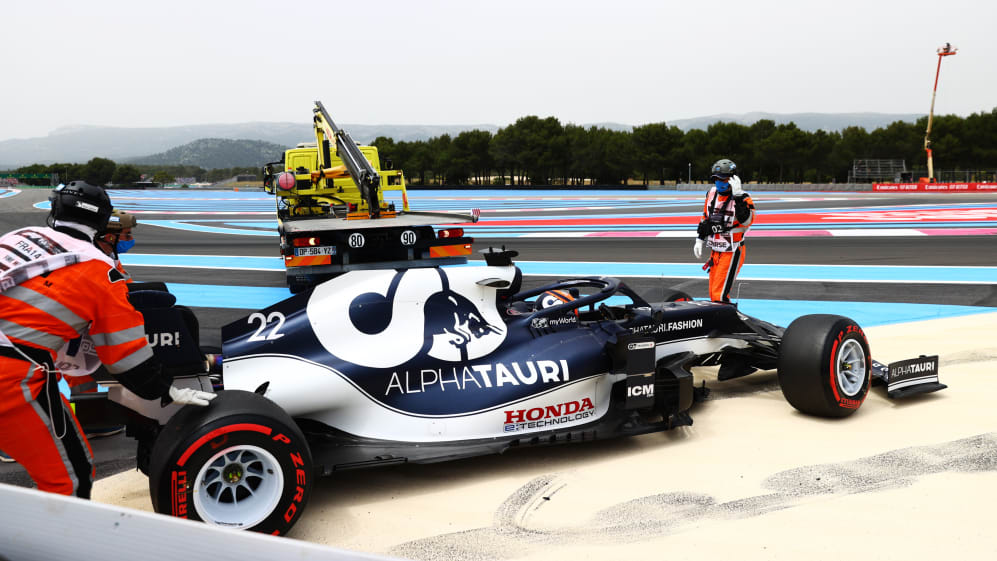 Pushed on why he'd been surprised, Tsunoda replied: "Because I just keep crashing! So I spent lots of money for the whole team. It's not a good way to end the first half of the season, especially like in Hungary, I went into the wall in FP1 and ruined the whole session, almost two sessions. I got [told] by Franz [Tost, AlphaTauri Team Principal] and by Helmut [Marko, Red Bull motorsports advisor] that you need a more consistent result... and also discipline in those sessions."
READ MORE: 'We were flying' – Gasly says AlphaTauri were forced to slow him down en route to 'amazing' P4
Tsunoda arrived in Formula 1 with plenty of fanfare, after a rapid rise through the junior ranks, only to heighten expectations by scoring points on his debut in Bahrain. But he admitted that a qualifying crash at the next race at Imola set him on a downward spiral that he's struggled to recover from – as he targeted more consistency in 2022.
"Especially in the first race, I didn't know what was going to happen in a Formula 1 race and I just fully sent it almost every session," said Tsunoda. "At that point I felt really good, I was controlling the car quite good, and for me, I was feeling I was driving well at that point.
"And then from Imola especially, after qualifying, I lost a little bit maybe the confidence or something like that," added Tsunoda. "I started to [re-build] it, and after that I kept doing mistakes every time, so I'd reset and rebuild confidence, and that made it a bit of a struggle.
"I didn't expect that much difficulty in Formula 1, because even in junior categories, I didn't have a massive snap or went into the wall. I never had this much [loss of] confidence, so that's one main issues. So that's why I'm building up and trying to have more consistent laps, more consistent sessions.
READ MORE: Gasly left 'wondering why' he missed out on Red Bull seat after impressive P4 in Dutch GP qualifying
"Also at the beginning of the season, the expectation was too high, and that's why I think, the first race went well but after that, it was getting confusing… each race week, and that made a bad spiral. I think now for me it's okay. The last three races, I was not maybe performing well in qualifying but I think I started to get a little more learning about the car, so now it's okay and going well I think."