Tsunoda says lack of pace was 'so frustrating' as he drops out of points in Miami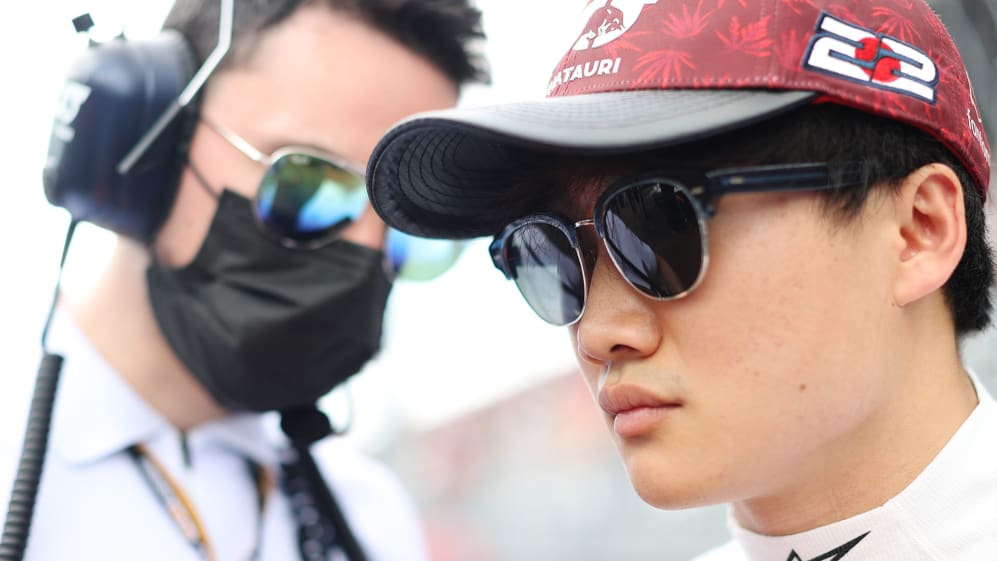 AlphaTauri's Yuki Tsunoda couldn't add a second consecutive points finish to his tally after a tough Miami Grand Prix, in which he started ninth but finished a disappointing 12th.
The Japanese driver managed seventh at Imola from 12th on the grid and was hoping for more points in Miami. But at the brand-new track he fell from P9 to P12 within the first 10 laps, before he pitted and dropped to 19th. A second stop for softs during the late caution saw Tsunoda at least recover to 13th, promoted one place thanks to Daniel Ricciardo's five-second penalty for leaving the track.
POWER RANKINGS: Who tops the charts after the 2022 Miami Grand Prix?
"From Lap 1, just no grip at all," said Tsunoda after the race. "I just really struggled to just keep up the pace and I got overtaken quite a lot. After that, even in free air, struggled to increase my own pace, just no pace at all today.
"It's the complete opposite to last time [at Imola], so frustrating – so it is what it is, we have to keep moving forward."
The team's Technical Director Jody Egginton added that Tsunoda's soft-tyred stint was his strongest, and the team need to analyse why the 22-year-old – his birthday landing on the Wednesday after the Grand Prix – couldn't find his feet on mediums or hards.
"Yuki struggled in the first stint, so we gambled on an early stop but the pace and car balance in his second stint was also inconsistent, meaning it was difficult to make sufficient progress," said Egginton.
SAY WHAT? A tetchy Tsunoda, 'broken' Ocon and victorious Verstappen star in the best radio from Miami
"We need to go through all the data to understand the reasons behind these issues. Yuki managed to show some better pace in his final stint on the soft tyre, but by this point we were running out of laps to move forward further, and he finished out of the points.
"We have a lot of work ahead of us before we arrive in Barcelona. We need to understand the various factors behind today's performance, so we can move forward with our package and get back to scoring points."
After team mate Pierre Gasly failed to complete the distance given his collision with Lando Norris, AlphaTauri left Miami without any points, and sit seventh heading to the Spanish Grand Prix on May 20-22.