Tsunoda to start Mexico City GP from back of the grid as AlphaTauri driver hit with penalty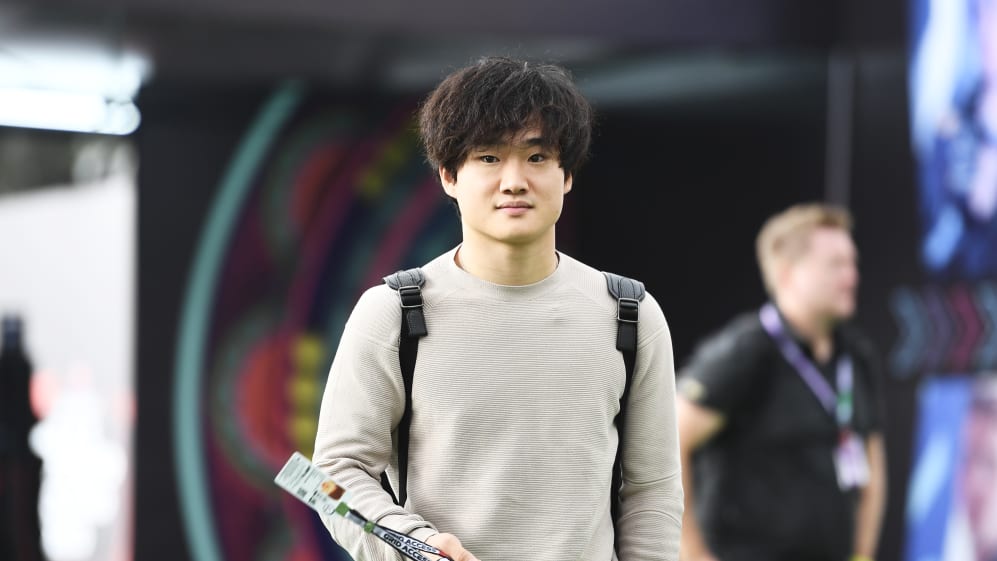 Yuki Tsunoda will start at the back of the grid for the Mexico City Grand Prix after being hit with a penalty due to wholesale changes on his car in FP1, including a new power unit, despite not participating in the session himself.
Tsunoda watched on from the AlphaTauri pit wall during the opening practice hour on Friday, with Formula 2 driver Isack Hadjar taking the wheel of his AT04 as part of the requirement for F1 teams to run a young driver – defined as someone who has started no more than two Grands Prix – in two FP1 sessions per season.
READ MORE: The five rookie drivers set to take part in FP1 at the Mexico City GP
A busy hour was in store for Hadjar in his Formula 1 weekend debut with the Frenchman seen sporting flo-vis on his car as the team gathered data before returning to the garage to take a new front wing. He ended the hour in P17 on the timesheets.
It has since been confirmed that the AlphaTauri was fitted with a number of new components during the session, which included several power unit elements such as the Internal Combustion Engine and Turbo Charger. Some restricted-number parts were also changed, with Tsunoda's car taking its fifth gearbox case and cassettes as well as undergoing a fifth change of the gearbox driveline, gear change components and auxiliary components.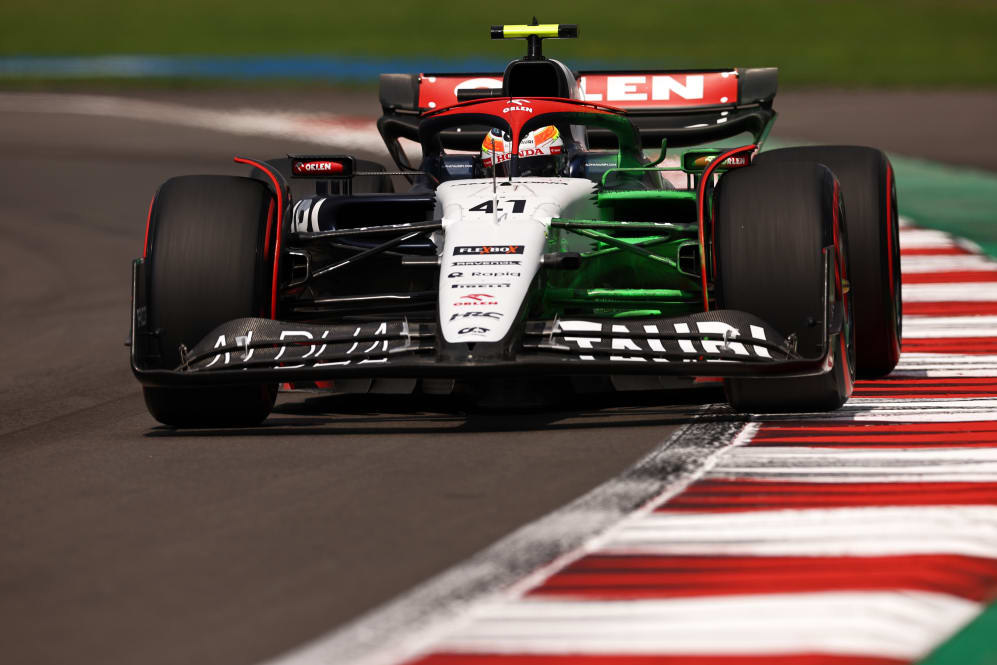 As a result of this infringement – which is a breach of Articles 28.2 and 29.2 of the FIA Formula One Sporting Regulations – the stewards have decided that Tsunoda will start the race from the back of the grid.
They also added in their verdict: "The penalty is imposed in accordance with 28.3, 29.2, 32.4, 32.5 and 42.3 d), noting that during the session the driver of the car was Isack Hadjar."
READ MORE: Recovering Ricciardo says hand feels 'really comfortable' in the car as he targets Q3 and points in Mexico
The news means that Tsunoda may have more of a fight on his hands if he hopes to follow up his points-scoring performance from last time out in Austin. The Japanese driver crossed the line in 10th before being promoted to P8 following the disqualification of Lewis Hamilton and Charles Leclerc.
On the other side of the AlphaTauri garage, Daniel Ricciardo ended Friday's FP1 session at the Autodromo Hermanos Rodriguez in eighth place on the timesheets.