Tsunoda upset with 'harsh' penalty while De Vries makes more 'good progress' in Barcelona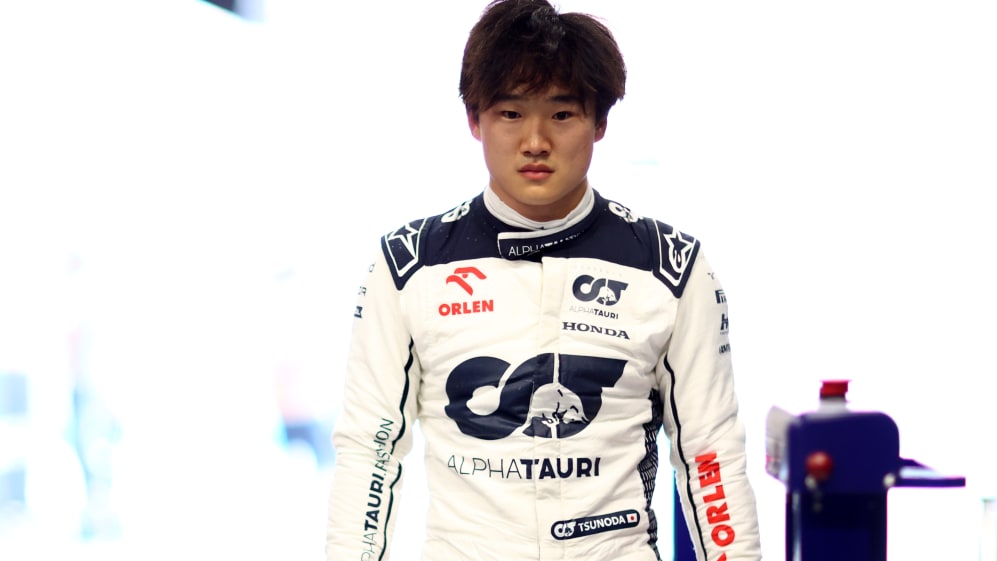 Yuki Tsunoda was left upset with the five-second time penalty that cost him points at the Spanish Grand Prix – while his AlphaTauri team mate Nyck de Vries was pleased with the progress he made over the three days after finishing 14th in Barcelona.
Tsunoda was battling Zhou Guanyu for ninth when the Alfa Romeo racer attempted to make it round the outside on the run down to Turn 1. However, as they made way to Turn 2, Zhou ran wide, believing that Tsunoda had run him off-track.
READ MORE: 5 Winners and 5 Losers from the Spanish Grand Prix — Who shone in Spain?
The stewards agreed with Zhou, adjudging that Tsunoda had forced the Chinese racer off the track, and penalised him with a five-second time penalty. This dropped Tsunoda from ninth to 12th – with Zhou, Pierre Gasly and Charles Leclerc all gaining a place.
Reflecting after the race, a saddened Tsunoda said: "To be honest after I've given literally everything, every lap, I feel like it's really harsh, that penalty to be honest.
"From my perspective, there is still space there, the other car suddenly runs off the area and pretends like he got forced. There was still space, he could've still stayed in the track.
"So, in my perspective, I don't know. I just have to accept the reality, that I lost points after that big race. This is disappointing, really really disappointing."
When asked whether his performance this weekend gave him confidence going forward, Tsunoda responded: "Yeah, I will try my best in the next one again obviously.
F1 NATION: A Verstappen masterclass and a Mercedes resurgence - it's our Spain GP review
"We [have to] qualify in the next one in a higher position, and have a better position to start, try to score points once more."
On the other side of the AlphaTauri garage, De Vries was left lamenting a difficult first phase of the Grand Prix that cost him time, although he believes their performance in Barcelona showed him and the team are making good progress.
"I think we lost too much ground in Lap 1. I don't really have a clear explanation for it. We were just in the wrong place.
"We obviously start on the inside and we stick to that through one and two. There was something happening in front, so I had to jump on the brakes.
WATCH: SAY WHAT?! Russell breaks a sweat as Alonso plays the team game in the best team radio from Spain
"In the beginning I was struggling a little bit but, from basically the last 25 laps onwards, we were very competitive. I think we need to try and put it better together and I think we are pretty competitive.
"I think we are making good progress. Last weekend was kind of decent and solid. I think this weekend has been competitive from the start so I definitely feel like we are making good progress."