Feature
5 Winners and 5 Losers from the Spanish Grand Prix — Who shone in Spain?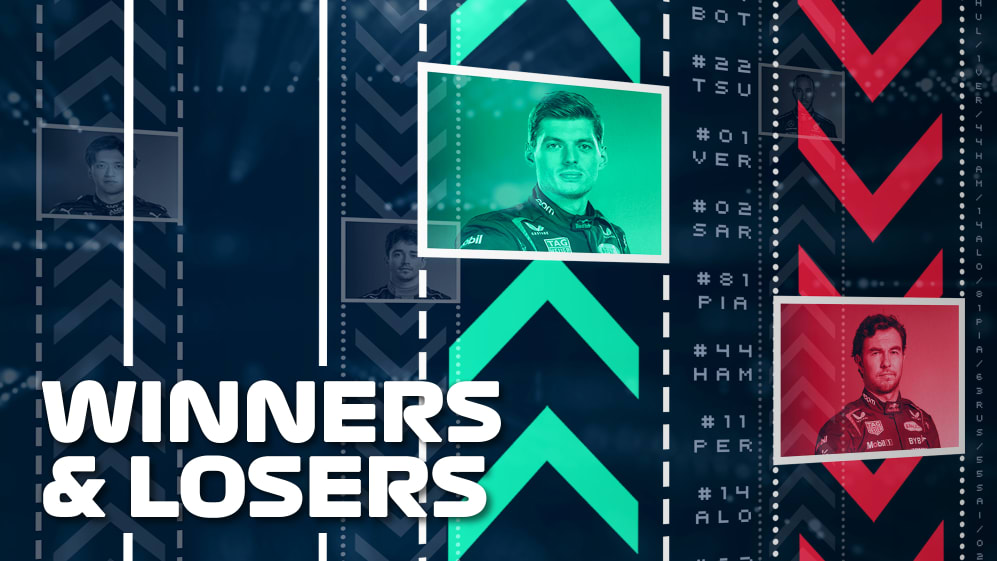 Max Verstappen continued his relentless march towards a third successive world championship with a commanding drive to victory at the Circuit de Barcelona-Catalunya, but it wasn't such an enjoyable day for some of his rivals in the Spanish sun. Here are our picks for this week's edition of Winners and Losers…
Winner: Max Verstappen
Once Verstappen fended off Carlos Sainz at the start, the Red Bull driver rarely had to look in his rear view mirrors as he converted pole into a fifth win in seven races – and added the fastest lap to boot despite his team warning him off doing it because he'd been given the black and white flag for track limits.
This was Verstappen's 40th win, seven years after his first, which incidentally was his first race for Red Bull and also in Spain.
READ MORE: 'We have to keep on working' – Verstappen vows not to ease off after fifth win of 2023 as he gets set for Mercedes challenge
The Dutchman – who has finished in the top-two in every race so far this season and finished 26 consecutive Grands Prix - now has an impressive 53-point lead in the championship, which is more than two victories and two fastest lap bonuses.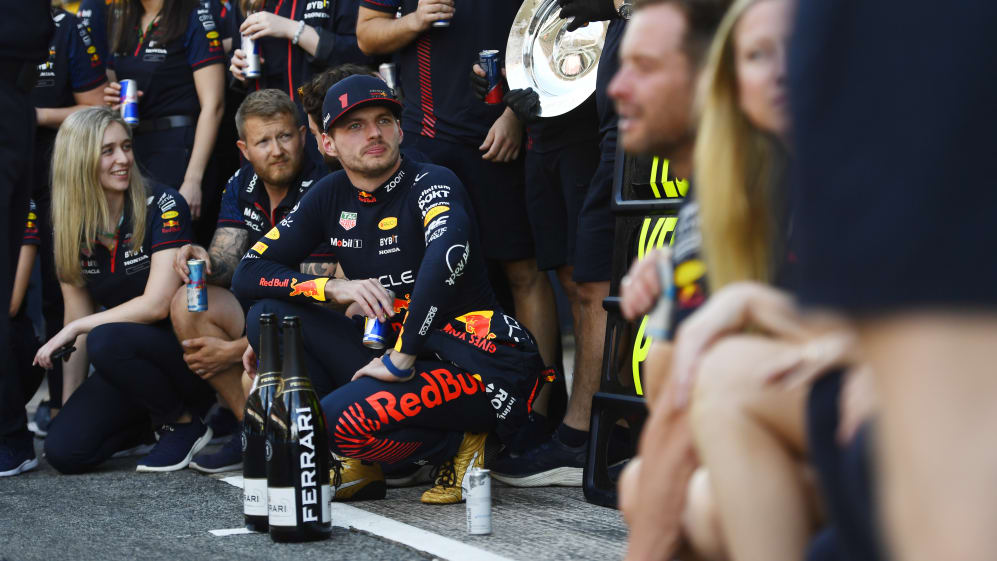 Loser: Charles Leclerc
This was a weekend to forget for Charles Leclerc, the Monegasque qualifying for Sunday's race a painfully low 19th – just a year after he'd started the same event on pole.
Ferrari made tweaks overnight, which meant he had to start from the pit lane but, while his pace looked okay in the last stint, it was disappointing for the rest of the race and that left him out of contention.
READ MORE: 'I did my absolute best' says 'gutted' Sainz as he misses out on a home podium
He ended up 11th for his third non-score in seven races this season and trails Verstappen in the championship by a huge 128 points.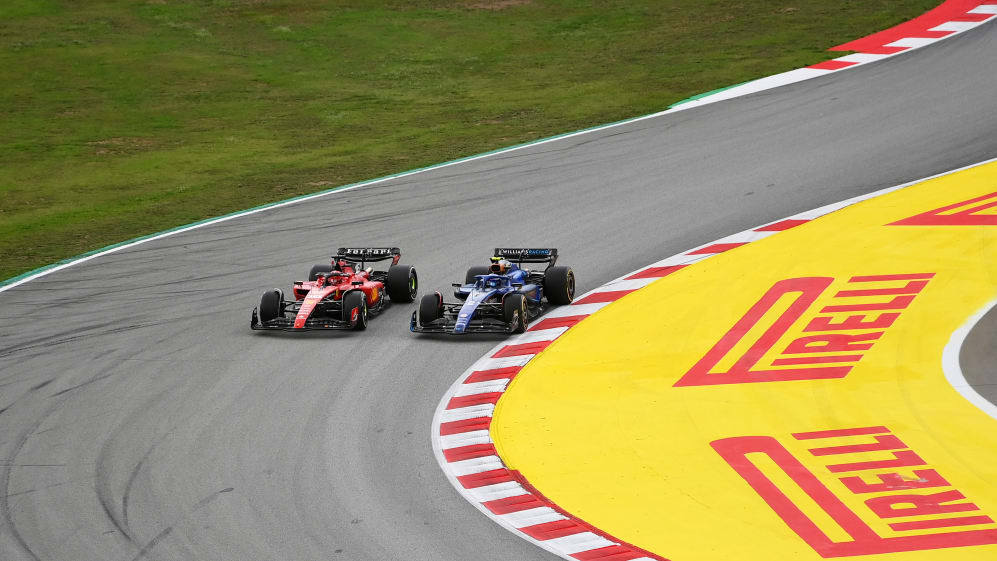 Winners: Mercedes
Mercedes boss Toto Wolff reckons the cool and consistent conditions helped the team get the car in the right window, as they secured their first double podium of the season with an accomplished display with a heavily updated car.
Lewis Hamilton was an impressive second – his last seven podiums have been for second place – and it's the 11th time he's stood on the rostrum in Barcelona.
READ MORE: 'Our sights are set on victory' – Russell wants more after terrific drive to third from P12
George Russell sliced his way through the field from 12th to secure an unlikely first podium of 2023. Together they helped move Mercedes above Aston Martin into second in the constructors' championship.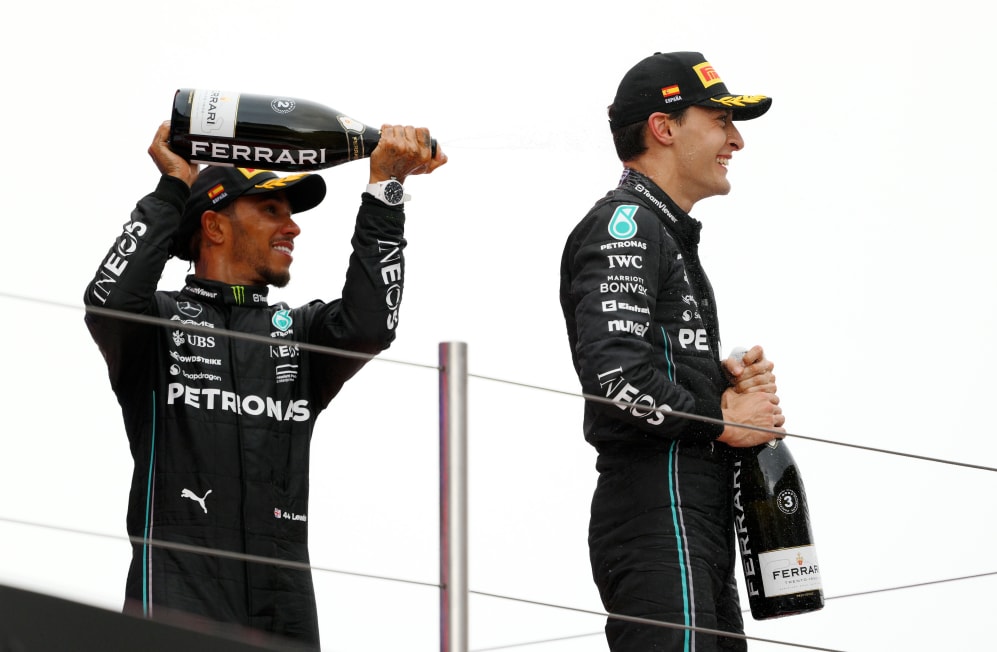 Loser: Yuki Tsunoda
For the second race in a row, Yuki Tsunoda saw a couple of points slip through his fingers. The Japanese racer fought his way into the top 10 with a slew of impressive overtakes.
But the AlphaTauri driver was handed a five-second time penalty for forcing Zhou Guanyu off track when they fought for P9 heading into Turn 1 – and that dropped him to 12th at the flag.
Winner: Lance Stroll
Lance Stroll made the most of an off-weekend for his Aston Martin team mate, Fernando Alonso, to take sixth.
The Canadian outqualified Alonso for the first time this season before ending his run of two races outside of the points.
HIGHLIGHTS: Watch the action from the Spanish Grand Prix as Verstappen dominates to take victory
He could relax in the final stages as Alonso told his team on the radio that he would not attack his team mate, having battled his way up from 10th to seventh after a late stop.
Loser: Sergio Perez
Sergio Perez's disappointing run of form continued as he fell further behind Verstappen in the title race with a lacklustre all-round race weekend performance.
He was bumped out in Q2, following his problematic Monaco weekend, and then struggled to make progress quickly enough in the race to finish fourth.
READ MORE: 'It is what it is' – Perez rues costly qualifying display in Spain but aims to reset and 'come back strong'
Winner: Zhou Guanyu
Zhou Guanyu followed up his best qualifying performance since the second round in Jeddah with a punchy drive on Sunday afternoon in Barcelona to secure his second points finish of the season.
Ninth equalled his best result of 2023 (scored in Australia) and that moved his Alfa Romeo team level on points with Haas in the fight for seventh in the constructors' championship.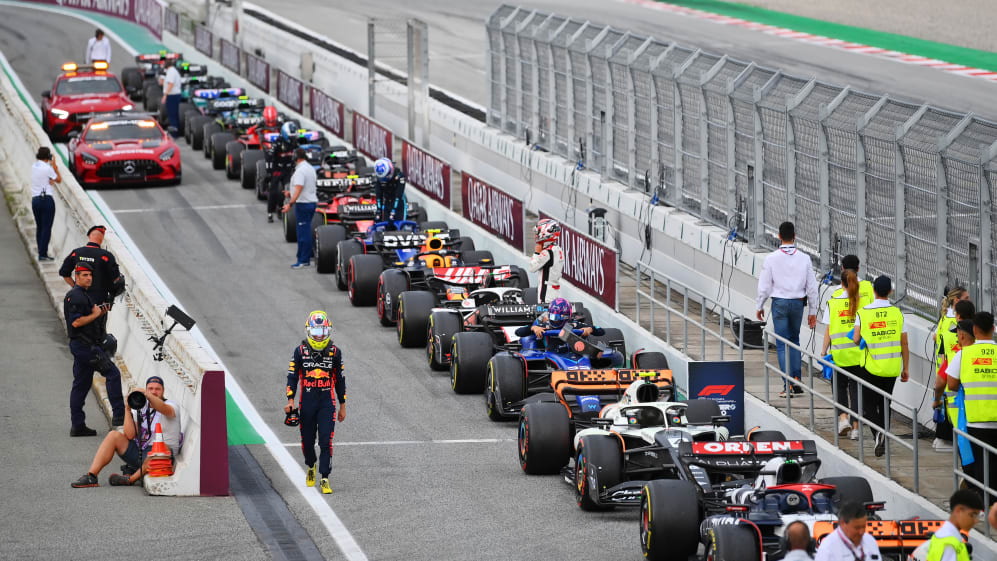 Loser: Fernando Alonso
Seventh wasn't a bad result for Alonso in 2022 – but the bar has significantly risen for him this season – having scored five podiums in the first six races.
But the Spanish double world champion was unable to conjure up some magic for his adoring home fans, first making an error in qualifying that left him P8 on the grid – his worst start of the year.
READ MORE: What the teams said - Race day in Spain
In the race, the Aston Martin didn't look particularly quick on either the soft and hard and, as a result, a recovery to the podium was never realistically on the cards.
Winners: Alpine
Alpine continued their recent bounce in form with a third successive double points finish, as Esteban Ocon took eighth – his third straight top-10 finish – and Pierre Gasly finished 10th.
It could have been so much better, had Gasly not picked up two three-place grid penalties for impeding in qualifying.
But another healthy points haul has solidified their fifth-place in the constructors' championship, putting good daylight between them and the bottom five teams.
Loser: Lando Norris
Lando Norris delivered one of the finest qualifying performances of his career in Spain to finish a superb third.
But he barely spent 30 seconds in that position after the lights went out, the McLaren driver making the smallest of contacts with Hamilton as the field bunched through the first turns.
READ MORE: Norris rues 'unlucky' first lap collision with Hamilton but says Spanish GP went 'as expected' after lowly P17 finish
He was forced to pit for a new front wing and that dropped him to the back of the field, way out of contention. Norris said after the race that he would have struggled to stay in the points even without that contact – but it would have been fun to at least see him try.