Tsunoda survives early soft tyre stint to nab first points since Hungary, in his 'best race of the year'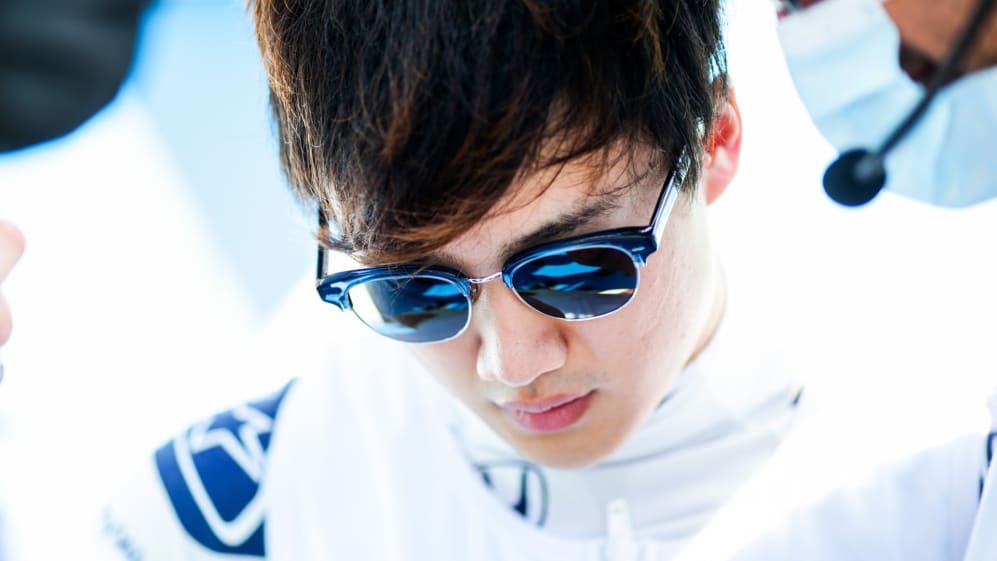 Soft tyres weren't considered the favoured compound on which to start the United States Grand Prix but AlphaTauri's Yuki Tsunoda withstood the heat to take two points for the team with a ninth-place finish.
Tsunoda made it to Q3 for the fifth time this season on Saturday and clinched consecutive top 10 spots on the grid with a solid qualifying performance. However, he would be one of two drivers to start the race on softs – along with Ferrari's Carlos Sainz, who lamented his tyre choice before the race. Yet the choice worked out and the rookie managed to score useful points for his team given team mate Pierre Gasly ended up retiring.
WATCH: See the tense final lap in full as Hamilton pushes Verstappen all the way in Texas
"Yes, I maximised the advantage in the first lap, managed to overtake two cars," said Tsunoda. "After that, saving the tyres and in the end other cars had a retirement, unfortunately, and I had a bigger responsibility to score points especially when we think about the teams' championship.
"Yes, I managed to score points – long time, no points – and I'm happy, and thank you to the team," he added.
With P9 in the US, Tsunoda scored for the first time since August's Hungarian GP – ending a five-race point-less drought – and even managed to hold off Mercedes' Valtteri Bottas early on at COTA. He revealed just how determined he was to keep him at bay at the start of the race.
"Yes, I don't want to even any other car, any other drivers, [let them by] easily so I just did the right thing, normal thing, and I sacrificed a little bit by using the tyre but again, I am quite happy – I enjoyed that battle," he said.
READ MORE: 'I was completely gone' says Perez after lack of drinking water put him in 'surviving mode' in US GP
And his race engineer Mattia Spini even exclaimed, as Tsunoda crossed the line: "P9 – best race you've done this year, good job".
Praise indeed for the Japanese youngster as he readies for a first Mexican Grand Prix appearance.