Ultrasoft tyres the preferred choice for Canada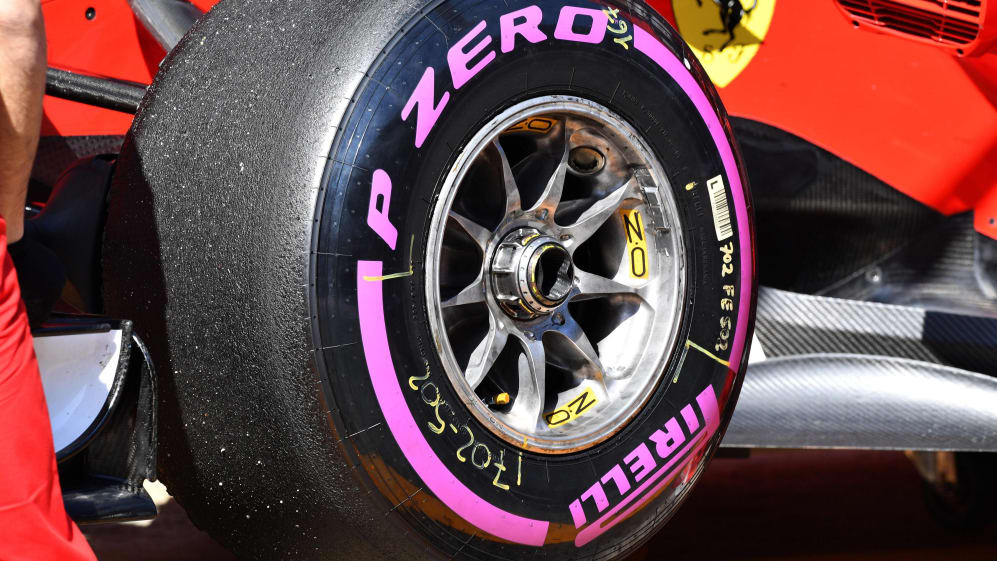 Pirelli have released details of each driver's tyre compound selections for next month's Canadian Grand Prix, with the fastest, ultrasoft rubber proving the most popular choice for use on the Circuit Gilles-Villeneuve.
Drivers are permitted 13 sets of dry tyres for the Montreal event, split between the yellow-marked soft compound, the red-marked supersoft and the purple-marked ultrasoft. All of them have chosen at least seven sets of ultras.
Most conservative in their selection have been Sauber, with Pascal Wehrlein opting for seven ultrasofts, four supersofts and three softs. At the other end of the spectrum, McLaren's Fernando Alonso has gone for for a 10-2-1 split, while team mate Stoffel Vandoorne has also taken 10 sets of the purple-marked rubber, which showed impressive durability in Monaco.
Tyre compound selections for Canada: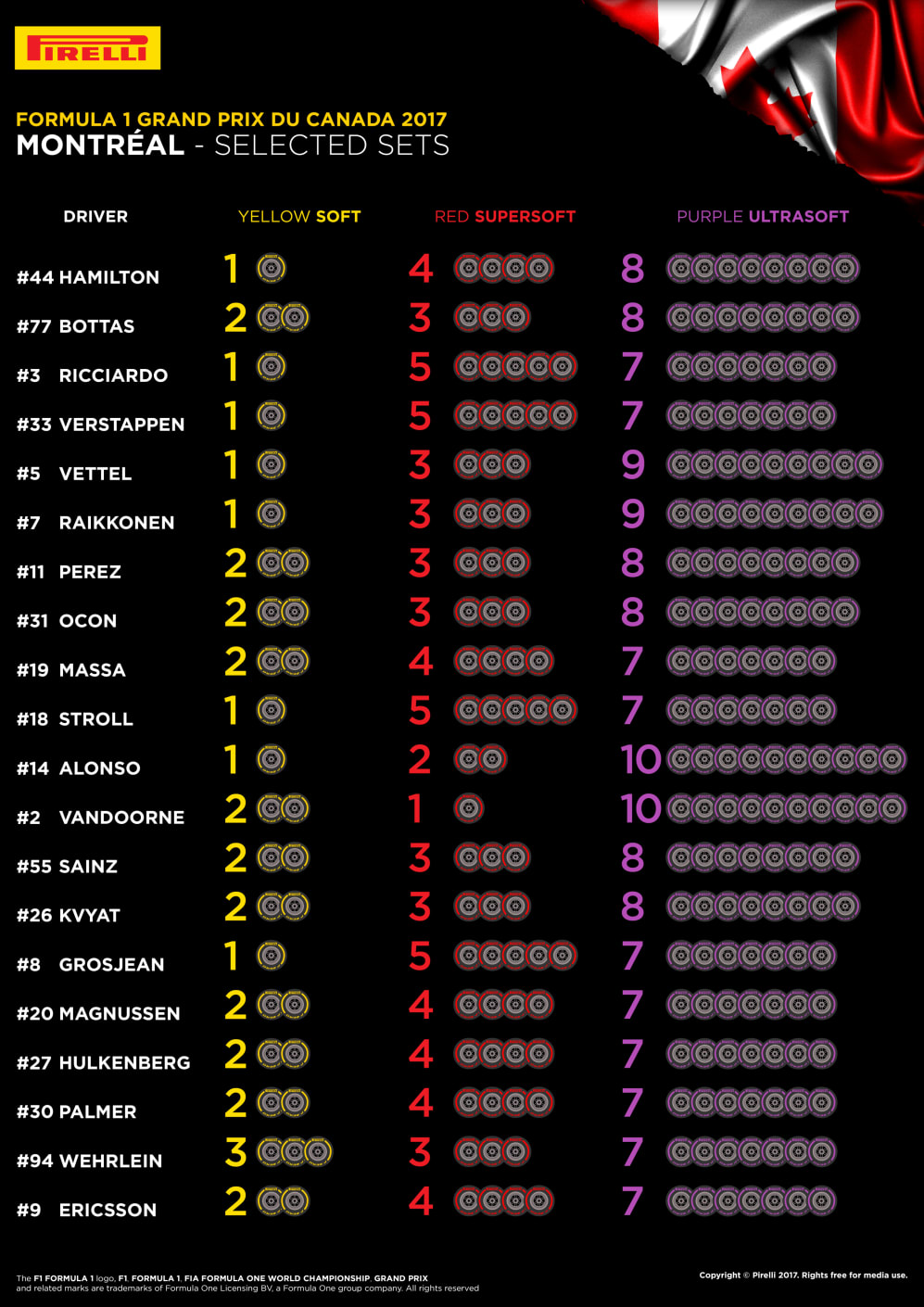 The Formula 1 Grand Prix du Canada 2017 takes place on June 9-11. Tickets are available here.