United States Grand Prix voted the best race of 2018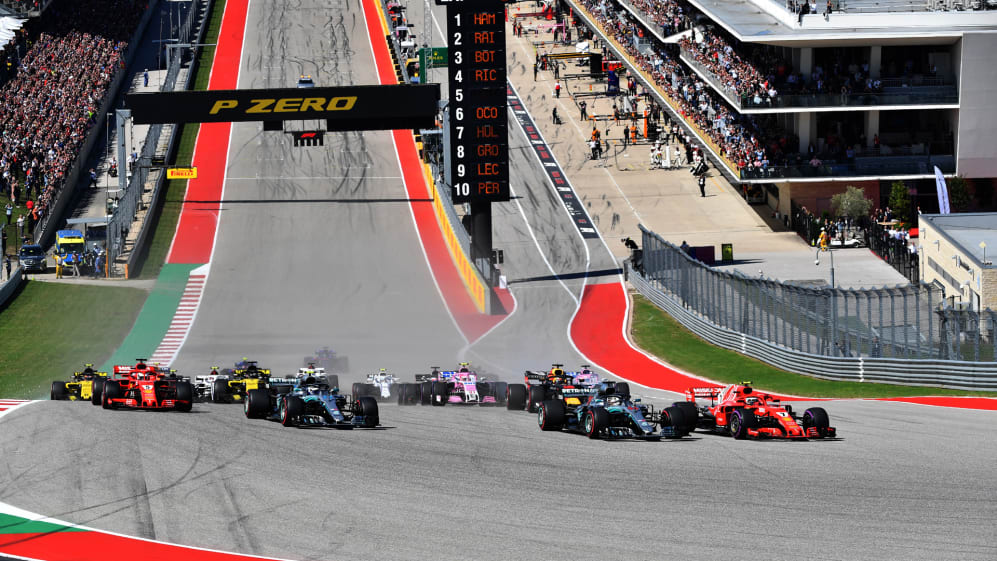 We asked the question, and you – over 16,000 of you, in fact – voted. The United States Grand Prix has emerged as your favourite race of 2018, followed by the Azerbaijan Grand Prix, while the British Grand Prix at Silverstone came third.
The Circuit of The Americas race this year witnessed some fantastic action, from Kimi Raikkonen breaking a five-year winning drought, to Max Verstappen's rebuffing of Lewis Hamilton in the closing stages, to Sebastian Vettel and Daniel Ricciardo coming together on lap one.
And that's to say nothing of Lance Stroll and Fernando Alonso's dramatic first-lap crash, Ricciardo flipping the bird at his broken down Red Bull RB14, or Pierre Gasly getting a lesson in how to trash talk from WWE wrestler The Miz (no, seriously).
In the end, it was enough to give the United States Grand Prix a comfortable win in the vote. Here were your top five races of 2018:
You voted for it – now binge on the best videos from the 2018 United States Grand Prix, starting with the race highlights...