Interview
Valtteri Bottas Q&A: Still plenty to be 'unlocked' in Mercedes package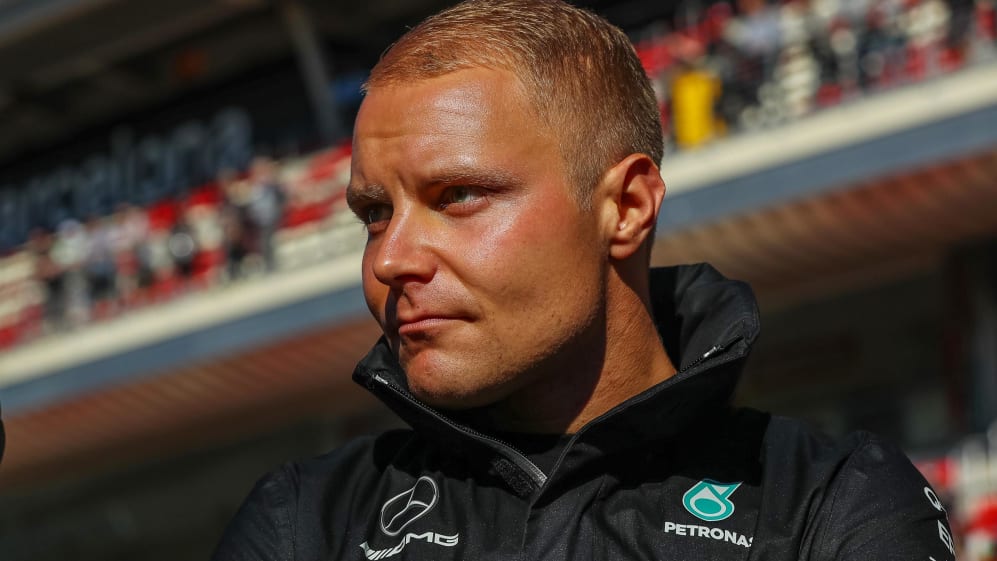 Fresh from his maiden win in Russia two weeks ago, Valtteri Bottas spoke with the media in the Barcelona paddock on Thursday. Among the conversation topics were his Sochi victory celebrations, the upgrades Mercedes have brought to this weekend's Spanish race, and the critical trade-off between qualifying speed and race pace…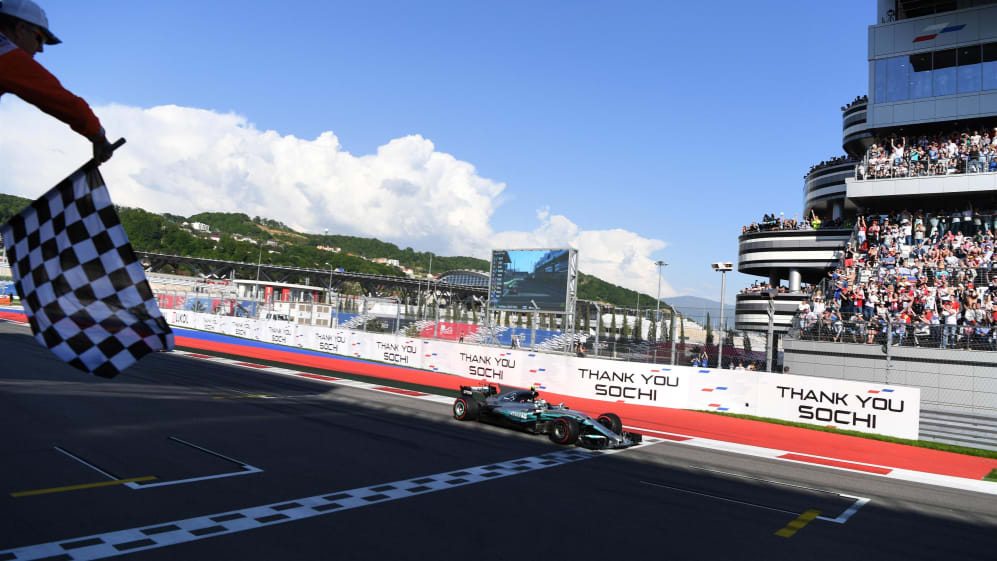 Stay too long up in the clouds, you'll probably fall down very hard
Q: How much do you have to focus on set-up for this weekend and the races to come?
Valtteri Bottas: This year it is not easy, as it is a tight battle against Ferrari and it is all about the details. Every single bit counts. We are trying to develop the car as quickly as possible with all the new bits. At the moment we are trying to focus on [being able] to perform with any of the tyre compounds at the optimal window. At the beginning of the season I think Ferrari has been better in consistently working in the operating window with all of the compounds, especially on Sundays. So there is a lot of work going into that, but also bringing new bits to the car and putting everything together. There are still quite a few more things to unlock with the package that we have. We feel that we have a strong car and there is potential and room for improvement in all areas to have an even stronger car.
Q: What is the outlook for the race here in Spain?
VB: For sure also here the qualifying is very important. But we cannot rely on qualifying only, as it is a long race and it is certain that should we lack pace Ferrari will get and take the opportunities to get us with their strategy. Should they have more pace at any of the future races they will undoubtedly get the chance to get ahead of us. This is how it goes, even if it might be difficult to overtake. We do not want to take away too much of our qualifying pace, which has been a bit of an advantage for us so far. There is, of course, a very fine line on what to focus and how much, but we are doing our best.
Q: Looking back at Sochi, how did you celebrate your first ever Formula One win?
VB: For sure it would have been rude not to celebrate my first win in Formula One racing. There was no party on Sunday night in Sochi, as I had to fly out for an event I had in Budapest on Monday, so I had a bit of fun there. For sure, all of this is a dream come true, as everything before was a dream come true as well. It did take me 81 races to achieve that, which of course is quite some water under the bridge! (Laughs). It is another milestone in my career and this really feels very good. For sure a lot of memories, and you remember how much you have been working towards this result. That is the reward of this sport, and this is why I love it. It is difficult to describe. It really feels special. Winning always does and now that I had the taste again I know what I have been missing all those years and the 81 races! I am basically still that very same guy that raced in a go-kart at the age of six. I love what I am doing. It did take me a few days to realize, that 'Damn, I really won the race'. It is quite nice, but then after a few days of course this is done and you take the good vibes with you. During the season, of course, there is always a next race, and the next thing to focus on. Should you stay too long up in the clouds, you'll probably fall down very hard. I thought it was a better plan to focus on the next race and try to do it all over again!
Q: How did your family and friends react to your first win?
VB: My wife, of course, was very happy, and if she is happy I am happy! (Laughs). Then, of course, my family have sent me some very impressive congratulation messages and calls. There have also been some unexpected ones, like from Mr Chase Carey - I did not even know he had my number - and then from Dr Z (Dieter Zetsche) from Daimler. This was very cool and made me very happy.
Q: Are you allowed to keep your first winner's trophy, or will you get a replica of it?
VB: I think I can keep it. There was a bit of a discussion about that, but I think I will get it.
Q: Your start in Russia was very good. Did you have a strategy in place for that?
VB: Normally there is not that much of a plan that you can make. Of course you investigate from the previous years what had worked and what not going into Turn 1. Russia is special, as it is such a long drag race going into Turn 2. It is all about getting a good tow and start at the same time. For sure, my plan was to get a better start than the cars ahead of me and be ahead before getting into Turn 2, and luckily exactly that happened. That, for sure, was the most critical point for my race, and that was what made the win really possible. That was Sochi. This now is Barcelona - but believe it or not, I want a repeat!