Interview
Valtteri Bottas Q&A: Still too early to think about helping Lewis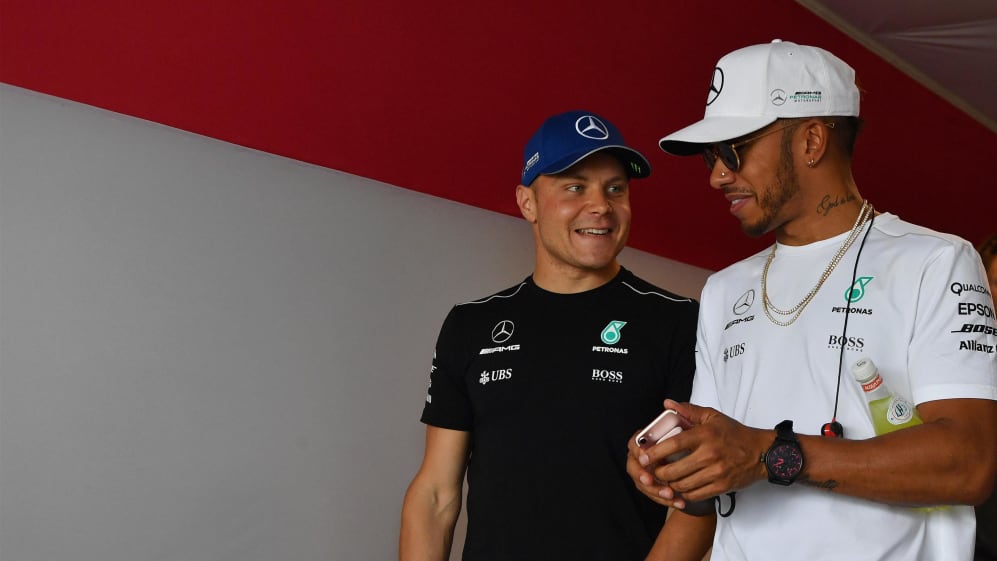 It's hard to see how Valtteri Bottas's maiden season with Mercedes could have gone much better – the Finn has become an F1 winner (twice!), stood on the podium more than anyone bar Sebastian Vettel, and still has a mathematical shot at the title with six races remaining. The question is, with Lewis Hamilton looking the Silver Arrows' more likely championship winner, has the time come for Bottas to throw his full weight behind the Briton? We put that question to the 28-year-old in this exclusive interview…
Q: Valtteri, it has of course been confirmed that you will be staying with Mercedes in 2018. Some time has passed since the announcement, but what emotions come up? Do you still get goosebumps?
Valtteri Bottas: Of course! Still a wow-effect even though it is lessening a bit with every day. (Laughs) I know that I am very fortunate to be racing with this kind of team. It is a privilege. A team with such a massive history - in automotive and motorsport…
Q: That is advertising for the team - but what about you? The individual who wants to succeed?
VB: Yes, of course it is a massive opportunity for me. It is my ticket for having a shot at the title win one day. Next year most likely I will have another shot at the title. For me it is the perfect scenario. The best environment to go for wins!
Q: What was your Plan B? Would the door at Williams have opened had Mercedes opted for another driver?
VB: I would say that there was never really a residue of doubt. The season simply was going too well! All signs were positive. So definitely no need for a Plan B - going back to somewhere…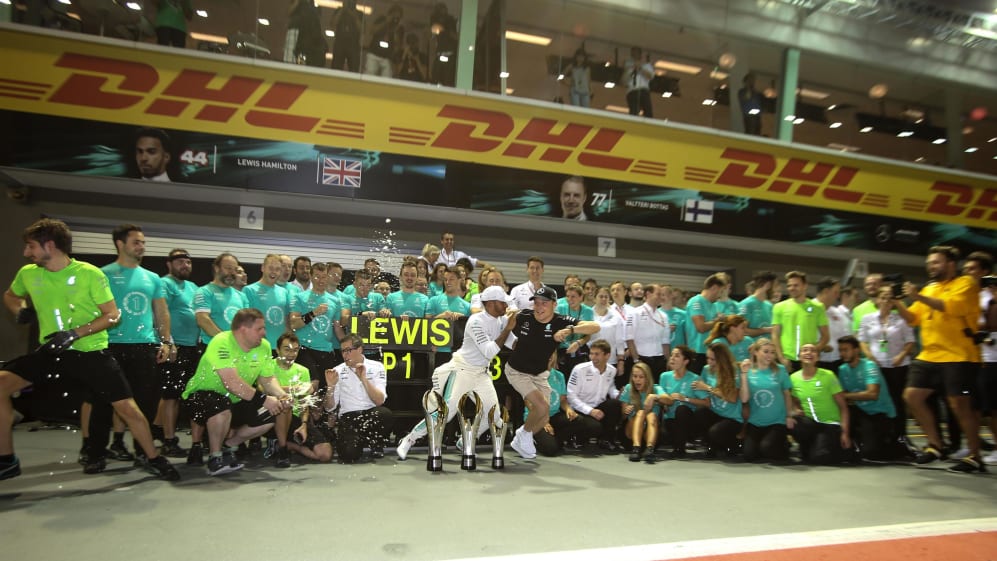 Q: The time to make it public and when it was signed are not necessarily the same. Now that it is all common knowledge, when was the deal really signed?
VB: Ah, well, I have learned that in F1 nothing is sure until it is signed - and it was signed in Singapore. So the signing and going public with it was almost simultaneous…
Q: …but you knew before…
VB: …yes. You feel it!
Q: Your team mate Lewis Hamilton is leading the standings by 28 points - but that doesn't mean the championship is a done deal. Ferrari are concentrating everything behind Sebastian Vettel - including Kimi [Raikkonen]. Do you expect something similar to happen at Mercedes when the going gets tough? If asked, would you drive for Lewis?
VB: Well, the first priority for the team is to win the constructors' title. There it looks good - even if it is not the done deal that people think it is. We still have to do a good job to achieve it. Goal number two for the team is to win the drivers' championship. Lewis has clearly the upper hand compared to me so I understand that there could be situations where the team - Lewis - needs help, and then I would accept it. That is the name of the game. I know the ambitions of the team - but it is not like I am going into this weekend thinking that I will go out on the track helping Lewis. I want to win - very clearly. I am still allowed to win races if I have the pace.
Q: Theoretically you also still have a shot at the title, being 52 points shy of Lewis - and only 23 points off Vettel when there are still 150 points waiting to be allocated. Is there still a voice in your head that keeps your own ambitions for the title alive?
VB: I know the plain facts and that means we still have six races to go and proper points still in the pot, so I will not give up on the title unless all theoretical chances are over. So let's see what happens!
Q: Singapore was the biggest present Ferrari could have given Mercedes. When you saw the scenario, what was going through your head?
VB: Ha, everything happened very quickly! (Laughs) And time for thinking flies with light speed. Yes, it was very good for us - it helped our championship ambitions massively. Also my position in the race.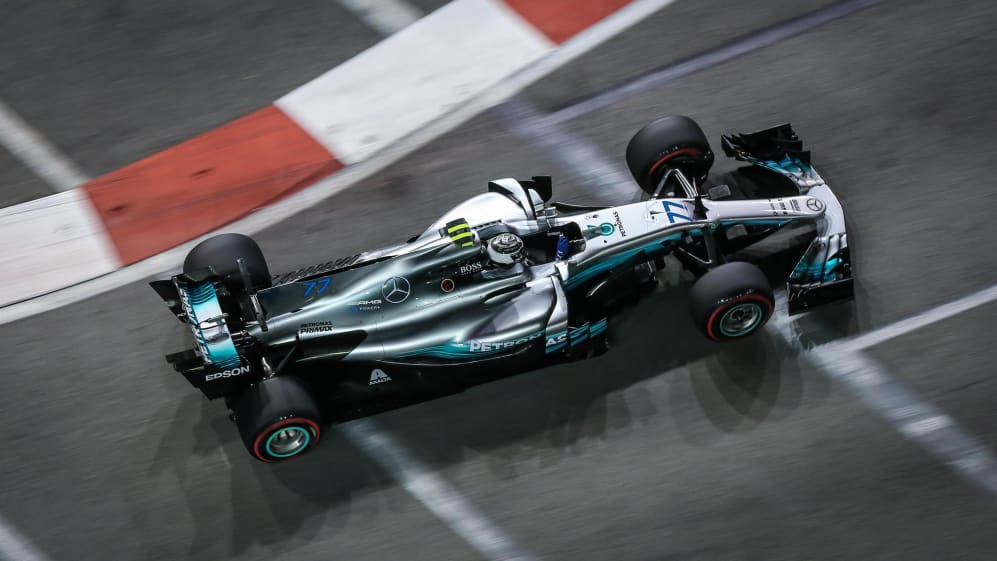 Q: Obviously the scenario Ferrari encountered in Singapore is one Mercedes want to do without. Have you been told to better use your brain?
VB: That goes without saying! (Laughs) 'Common sense' is I guess the politically-correct term. But that is normal with Lewis and me.
Q: Out of the car, you have a lot of team and sponsor commitments. However, you don't look as aggravated or bored as some others do. Is the sensation of being so much in demand still prevailing?
VB: Yes, it is more busy than ever before. But that is part of F1 from where I am now. I want to do my job well - also outside the car. I am fine with it. Yes, my relaxation time is very limited - but that comes with the decisions you take in life. I am not complaining.
Q: Does it feel nice that people watch you with admiration?
VB: No, I don't get a thrill out of that. If I really could choose I would like to be invisible! (Laughs)
Q: You've finished fifth in Malaysia for the last two years with Williams. How much better can it get on Sunday - in a Mercedes?
VB: It needs to be better. P5 was good for Williams - it should be better with Mercedes. We have to show performance, because of all our friends at Petronas - and it is the last race in Malaysia so we want to finish the era of Malaysia on a high. We want to do a one-two - that is the target!
Q: Who is one and who is two?
VB: I want to be first! Always and very clearly!