Verstappen 'rejuvenating' Formula 1 – Stewart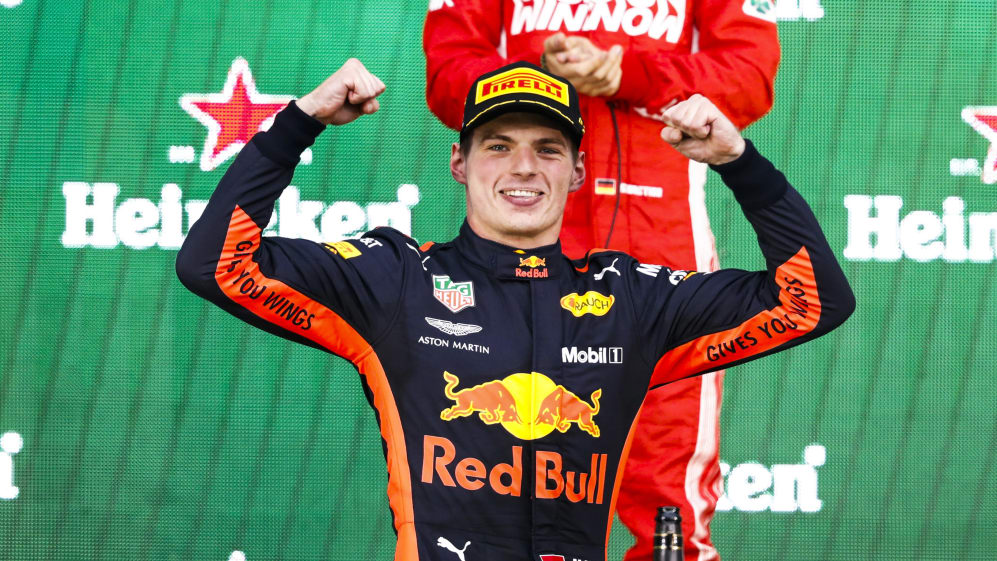 It's fair to say that, in his four seasons in Formula 1 to date, Max Verstappen has more than fulfilled the promise Red Bull saw in him when they signed the Dutchman up to the Red Bull Junior Team midway through his 2014 European Formula 3 campaign. And according to Sir Jackie Stewart, the Verstappen model needs to be used as an example of how to get the best young talent racing in Formula 1 in the future.
Verstappen has been the fourth most successful driver in F1 since stepping up to the series in 2015, winning five times from his 81 Grand Prix starts so far – including taking victory in his first ever appearance for Red Bull Racing at the 2016 Spanish Grand Prix – alongside 17 other podium appearances. His end-of-season form in 2018, meanwhile, saw him score the second highest number of points behind Lewis Hamilton from the Belgian Grand Prix onwards, including an emphatic win in Mexico, while he appeared on course to repeat his triumph two weeks later in Brazil before his clash with Esteban Ocon demoted him to second behind Hamilton.
Nonetheless, the Dutchman, says Stewart, is a perfect example of young talent being supported on the journey to Formula 1 – and the three-time world champion wants to see more of the same in the future.
"We need young drivers, we need new blood," said Stewart, speaking during an exclusive F1 Fan Voice Q&A session. "And they're out there – and suddenly, a Verstappen arrives and blows the place apart, and that's rejuvenating, in a way, for Formula 1, that he's come in and done so well so quickly. But Red Bull had [a lot to do with that], by bringing him on through the formative classes of the sport.
"But it's tougher today than it's ever been for a young driver to come along, to find the resources."
One possible solution to finding those resources, according to Stewart, is for car manufacturers to invest more heavily in supporting young drivers, lifting the financial burden for those drivers while the companies themselves benefit from closer links to the glamorous world of motorsport.
"If more multinational corporations were to take an interest – because everybody drives a car, whether it's a Fiat or a Ferrari, they're all driving cars, so some of the commercial enterprises of the world should see that and use motorsport… because it's infectious, and bring young drivers along and hopefully bring them to the highest levels [of motorsport]."
It's not all doom and gloom though. The 2019 Formula 1 grid will feature three rookies – or four if you count Antonio Giovinazzi, who started two races with Sauber in 2017 – all of whom have benefitted from being on a driver development programme at some point in their careers. Alexander Albon was on the Red Bull Junior Team for a season in 2012, while George Russell, Lando Norris and Giovinazzi were part of Mercedes, McLaren and Ferrari's young driver programmes respectively before securing their full-time F1 drives.
Ferrari and Red Bull, meanwhile, will field Charles Leclerc and Pierre Gasly next season, promoting both drivers after their first full seasons in F1, and having supported them through their junior careers.
To listen to the full Jackie Stewart Q&A, sign up to F1 Fan Voice and have a say on the future of the sport, by clicking here.
Listen to Sir Jackie Stewart on Beyond The Grid, presented by Bose