Verstappen 'positively surprised' by Red Bull performance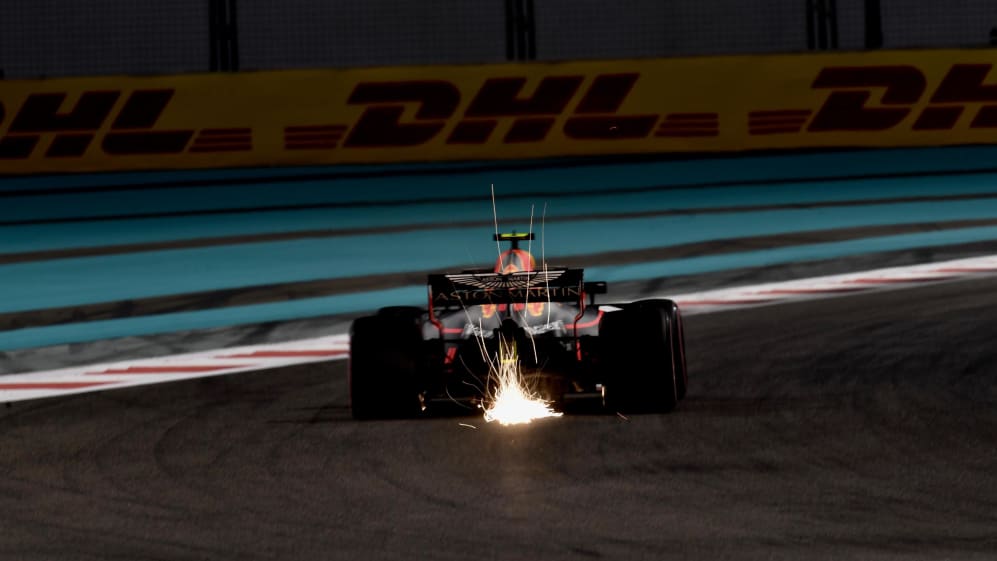 Prior to opening practice in Abu Dhabi, much of the attention had been on Max Verstappen and his Brazil tussle with Esteban Ocon, an incident that ultimately cost him victory at Interlagos. He'll be desperate to bounce back this weekend - and the early signs suggest he may well do just that, with the Dutchman delighted with his performance on Friday…
Verstappen spent the large part of Thursday's press conference defending his actions two weeks ago, the Red Bull driver insisting that he had no regrets for the way he played the on-track clash or the resulting garage squabble with his Force India rival.
But he let his driving do the talking when Formula 1 action resumed today, topping the timesheet in the opening session before securing second in the evening run-out, though he had a moment in FP2 when he beached his RB14 on the sausage kerb.
There was seemingly little damage to his car and the overall performance suggests Verstappen will be up there fighting for victory on Sunday, and that's no doubt the aim for the 21-year-old, who was pleased that his RB14 delivered a promising performance at the Yas Marina Circuit.
"I was positively surprised with the car so that's always good," he said. "The car seems to be working really well again, better than expected just like we experienced in Brazil.
"I felt positive right from the start which usually results in a good Friday performance. It was mostly smooth apart from a little moment I had and bottomed out on the long kerb. Luckily there wasn't too much damage so we carried on as usual.
"I don't expect these kerbs to be an issue during the race as we should not be going that wide with our line. As we have seen already this season we are good at managing the tyres.
"I would expect this to be another circuit where tyre management is key to a good result, hopefully it plays into our hands again. Both long runs and short runs look good for the tyres so I'm pleased with how it has gone so far. A good final Friday of 2018, now time to focus on qualifying."
Verstappen's team mate Daniel Ricciardo was in a similarly positive mood after a morale-boosting Friday performance, with the Australian preparing for his final Grand Prix with Red Bull before joining Renault next season.
"It was a pretty good Friday and it went well for both cars," added Ricciardo, who finished immediately behind Verstappen in each session. "Hopefully it will stay the same tomorrow as it's all very close at the moment.
"We looked strong on the long runs today and although there is still a bit to find on the short runs, the exciting thing is that there's more to come from the car.
"Since Monaco I've been hoping for a strong weekend and now this is my last chance with the team, I want it even more. It's only Friday so I don't know what's possible in the race yet, but hopefully we can be somewhere on the podium if we perform well in qualifying."