Verstappen admits he and Red Bull were 'all over the shop' during run to P2 in Hungary qualifying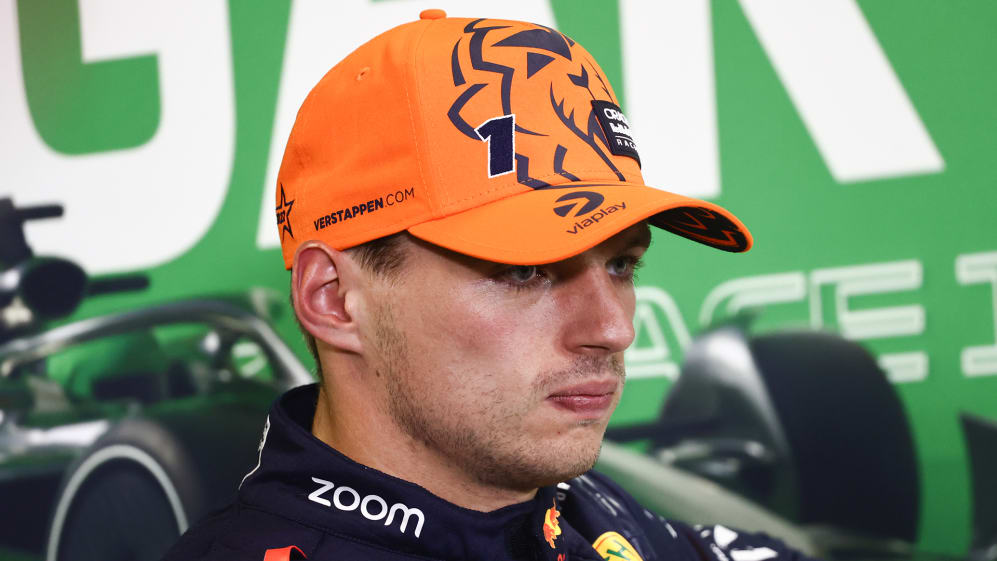 Max Verstappen expressed some frustration after qualifying for the Hungarian Grand Prix, explaining that he has "struggled the whole weekend" to find a comfortable feeling with his Red Bull around the Hungaroring.
Verstappen arrived in Budapest with seven pole positions from 10 rounds but had to settle for second on the grid this time out, having been pipped by the Mercedes of Lewis Hamilton after the chequered flag had dropped in Q3.
READ MORE: Hamilton beats Verstappen and Norris to Hungarian GP pole in qualifying thriller
While Hamilton improved with his second attempt, Verstappen could not find any more time, and the reigning two-time world champion had to make do with the second spot on the front row by a tiny margin of 0.003s.
Asked what happened on his final lap, Verstappen replied: "Not much happened. I've been struggling the whole weekend to find the good balance. Every session has been up and down.
"Today, also in qualifying, it was really difficult… Q1, Q2… to just feel confident to really attack corners. I thought my first one in Q3 was quite good, the second run again [I had] no feeling. I try to push a little bit more, lose the rear, lose the front.
"I mean we are still second, but I think we should be ahead with the car we have normally. So far this weekend we haven't been on it."
He added: "The update [we brought here] worked but I think we just didn't put everything together set-up wise. I think today we have just been all over the shop and not where we want to be."
READ MORE: Hamilton ecstatic with breakthrough Hungary pole after 'big rollercoaster ride' amid Mercedes' recent struggles
Verstappen now faces the prospect of a race-day battle with 2021 title rival Hamilton – and the likes of McLaren pair Lando Norris and Oscar Piastri behind – as he looks to keep Red Bull's 100% winning record for the season intact.
"It depends a bit on the temperature," said the Dutchman. "It's going to be quite hot, so normally the rear tyres are going to be quite difficult. I think for the race, everything settles down a bit more, I would have just hoped to have a bit more fun balance in qualifying to really attack it."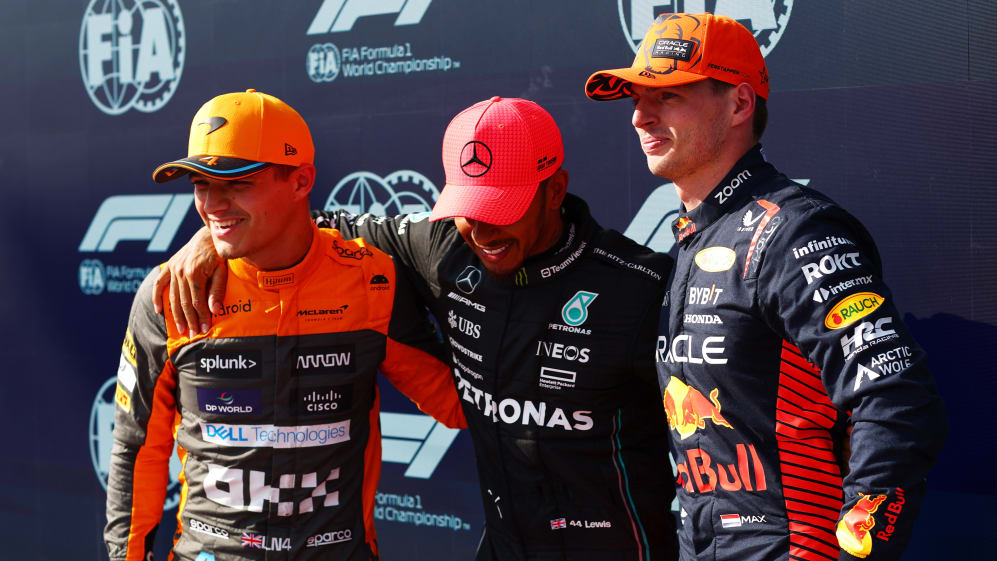 Meanwhile, team mate Sergio Perez ended his tricky qualifying run to make it through to Q3 for the first time since the Miami Grand Prix five rounds ago and secure P9 on the grid.
"It was such a tight battle, you know, and especially going through all the compounds," he reflected. "We were digging around with the softs there in the end and I think we got caught out with it in the final run – in Sector 1 I lost quite a bit – like a tenth-and-a-half – that would have put us easily I think P4 or something Like that.
READ MORE: Formula 1 to race in Hungary until 2032
"But anyway, I think we've got a good race car and after [final practice], we found a good rhythm. We focused quite a lot into tomorrow's race, so hopefully that pays out."
Asked if the result is a psychological weight off, Perez added: "I think we always knew that we had the pace and we just needed a solid weekend and it's been a solid day. It could have gone either way, but I think what matters is tomorrow, and I believe that we can fight from there."