Verstappen bemoans braking issues as he misses out on landmark pole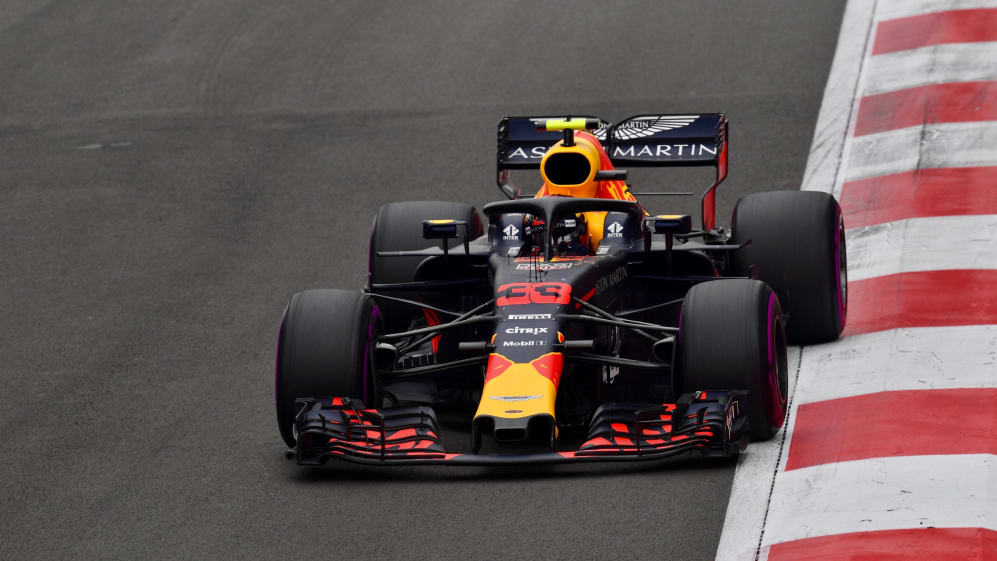 As the dust settled from a thrilling qualifying session in Mexico, Christian Horner reflected on seeing his drivers hand Red Bull a first front-row lockout in five years. Clearly delighted that Daniel Ricciardo had overturned his recent run of bad luck to snatch a third career pole, Horner was also mindful that Max Verstappen had missed out on the chance to become F1's youngest ever polesitter by just 0.026s.
"Max is going to be feeling that," he mused. And he was right.
Having rather succinctly described his qualifying session as "crap" on immediately stepping out of the car, Verstappen, who topped all three practice sessions and was fastest after the first runs in Q3, was still nonplussed when he arrived in the press conference, suggesting his car had let him down when he needed it most.
"It was just not good," said the Dutchman. "I was struggling the whole qualifying, with the same problems I had in FP2, when I had a lot of rear locking, on the down-shifting and when I come off throttle. Somehow the behaviour was not correct.
"So we couldn't do anything throughout qualifying, so I just had to lock a lot of tools, go forward on the brake balance to try and stabilise the whole car. It's not how you want to do qualifying, normally you go more aggressive and be more aggressive on all the tools. That's it."
Asked if he expected the issues to be problematic in the race on Sunday, Verstappen added: "We'll find out. At the moment I don't know.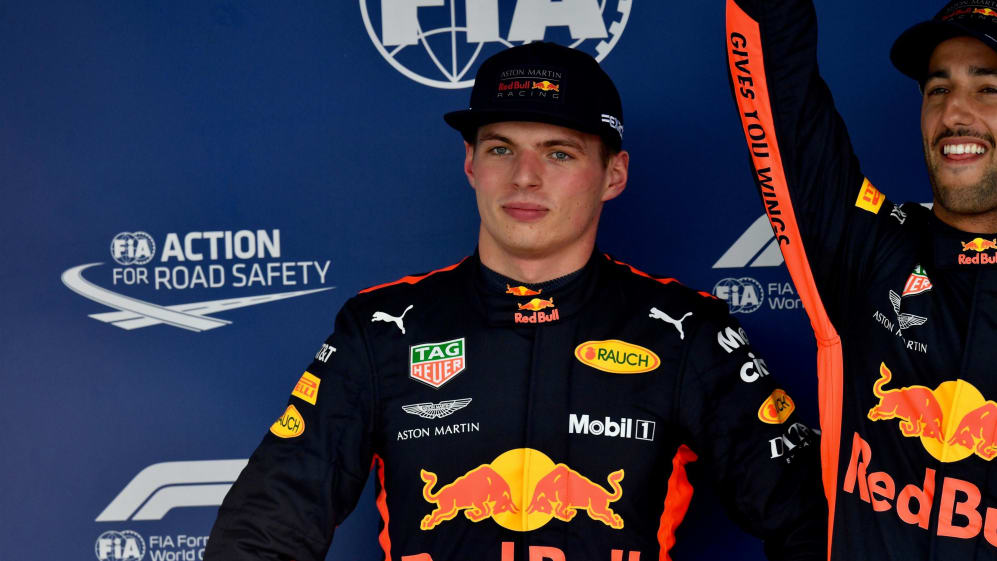 "Let's say it like this, I was still surprised that I was first in Q3, because I didn't feel good at all. Like I said before, it's really difficult to anticipate those things. I was driving around the issues – but in qualifying, that's not what you want."
The good news for Verstappen is that not only did he win in Mexico last year, he did so from second on the grid. However, that victory saw him overcome Sebastian Vettel's Ferrari at the start. This time he'll need to get past Ricciardo, who he famously tangled with in Azerbaijan earlier this year.
Horner has said he'll tell his two drivers in the pre-race briefing they need to do some 'synchronised driving down to Turn 1' and 'drive as wide as they can' in order to stop Lewis Hamilton or Sebastian Vettel making use of their straight-line speed advantage at the start. So will Ricciardo and Verstappen heed that advice, or fight as in Baku?
"I don't even think about Baku anymore," was the Dutchman's clipped reply when asked the question.
But after the disappointment of Saturday, few – including, you suspect, Ricciardo - expect Verstappen to give anything less than his maximum to get ahead at the start on Sunday…