Verstappen calls on Red Bull to be 'stronger at the beginning of the season' in 2021 after Abu Dhabi win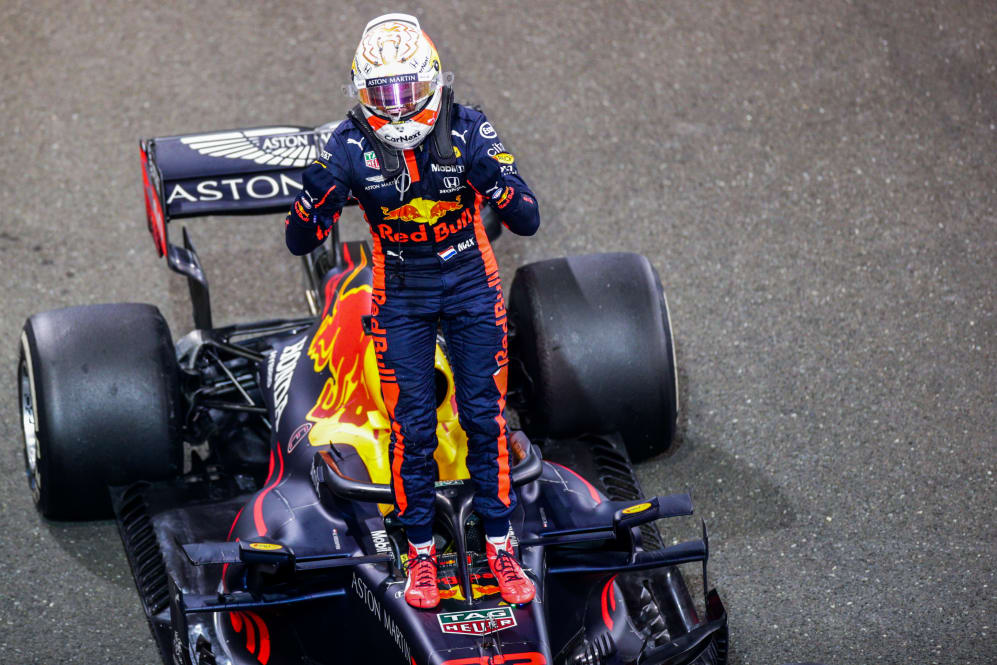 Max Verstappen may have won the final race of the 2020 season at the Abu Dhabi Grand Prix, but even as the fizzy rose water was still drying on his overalls, the Dutchman was turning his attention to 2021, as he issued a rallying cry to Red Bull to hit the ground running next season.
On an evening where Mercedes had no answer to pole-sitter Verstappen's pace, the Dutchman's 10th career victory saw him finish over 15s up the road from Valtteri Bottas and Lewis Hamilton, as team mate Alex Albon claimed P4.
READ MORE: Dominant Verstappen comfortably holds off Mercedes to seal victory in Abu Dhabi season finale
"It was really enjoyable," said Verstappen, who this weekend ended Mercedes' dominant run of taking every pole and win at Yas Marina since 2014. "Today we had a good start and from then on of course you look after the tyres, but the car was having a really good balance."
Asked if any worries had blighted his evening in Abu Dhabi, meanwhile, Verstappen replied: "Just a bit of vibration on the tyre, so I was thinking back to Spa and of course Imola [the latter race having witnessed a tyre failure that cost Verstappen second place]. But luckily all good. The pace was still there, the tyres were still performing."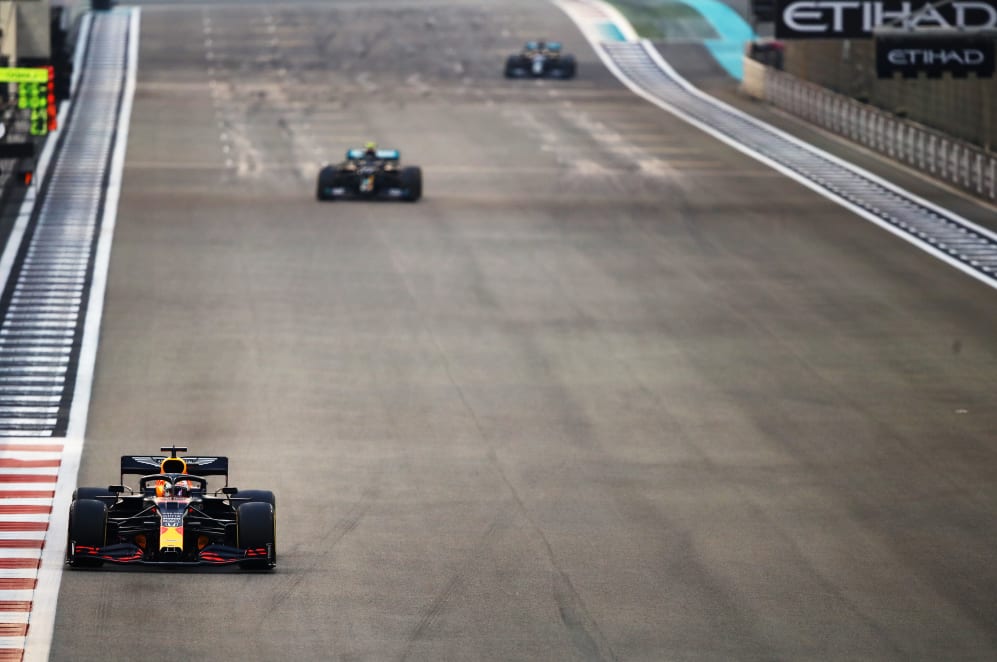 Verstappen's victory may have been dominant – but it was only his second of the season, in a year that's seen Mercedes take wins in 13 out of 17 races. And the 23-year-old used his post-race media comments to call on his Red Bull team to now carry this momentum through the winter and into next year.
"To be honest, I didn't expect before I got here to win the race here and be on pole," said Verstappen. "I read that [Mercedes] had to turn the engines down a bit, so of course that's not helping for them, but in general, still the car performed very strong and better than expected, so of course very happy with that.
READ MORE: 'I don't think I've ever been so blown' says Covid-hit Hamilton after finishing P3 in season finale
"It's a great way to finish the season, it's a good boost for everyone in the team here, but also back at the factory, and I just hope of course that we learn from the previous years that we have to be stronger at the beginning of the season."
Verstappen's team boss Christian Horner echoed his driver's sentiments, meanwhile, after praising the Dutchman's "unbelievable" performance in Abu Dhabi.
"Max all weekend has just been absolutely clinical, the way he's driven – whatever [Mercedes] had, he had a response to today," said Horner. "He did an unbelievable job. His qualifying lap set everything up beautifully yesterday and then he just totally controlled the race. I think it's the most dominant, or straightforward race, he's done for us.
MUST-SEE: Vettel serenades Ferrari with Italian song after final race with team
"We've got to take this momentum," Horner added. "Mercedes have done an absolutely top-class job this year and they're not standing still, they're pushing.
"We carry over a large element of this car into next year, and that's why we've kept pushing to learn and learn and learn, and that gives us great momentum. Next year's not that far away now, so that's important for us, and I think [this win] gives everybody a good shot of confidence."