'I don't think I've ever been so blown' says Covid-hit Hamilton after finishing P3 in season finale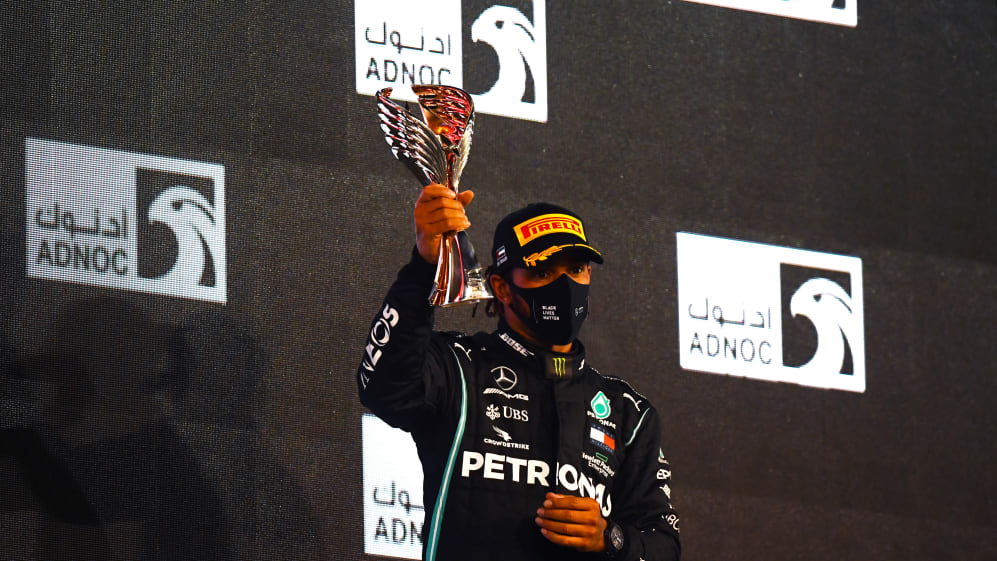 Lewis Hamilton made it a seventh-straight podium in the Abu Dhabi Grand Prix on Sunday but said the effects of Covid-19 made his race a physically gruelling challenge as he finished third at Yas Marina for the first time in his Formula 1 career.
The seven-time champion had a relatively lonely race to third-place, not able to seriously challenge Mercedes team mate Valtteri Bottas or Red Bull's victor, Max Verstappen. Having spent the Sakhir Grand Prix recovering from coronavirus, Hamilton made a stunning return for the final race of the season – but admitted after the race that his body was "not feeling so great."
READ MORE: Dominant Verstappen comfortably holds off Mercedes to seal victory in Abu Dhabi season finale
He said: "I don't think I've ever been so blown. My body is not feeling so great. But look on the bright side, I made it through, and I didn't think any time last week that I'd be here so I'm just really truly grateful for my health and to be alive.
"I'm looking forward to recovering over the next period of time we have and getting back to training and getting my body back to where I know it should be."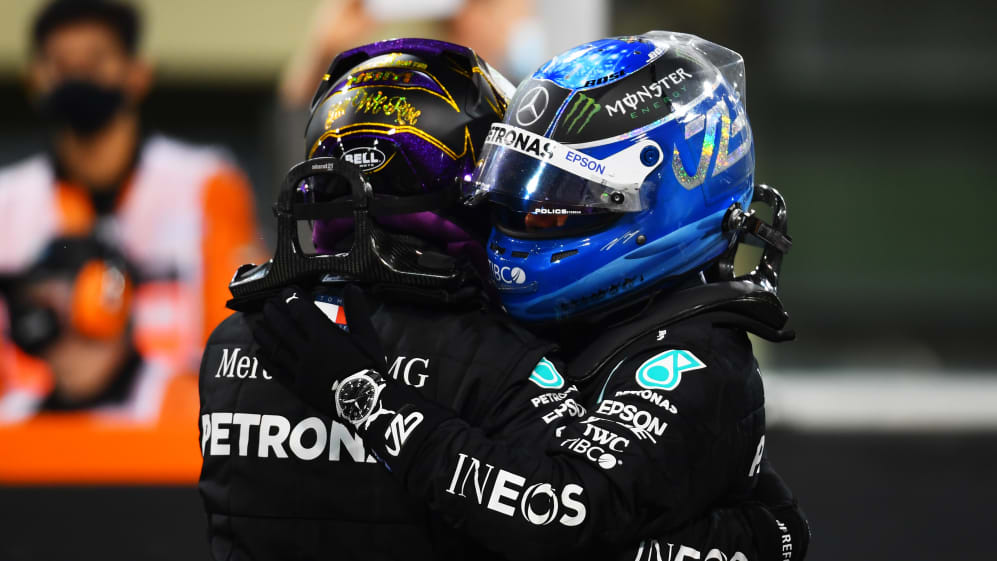 The last time Hamilton finished worst than second in Abu Dhabi was at the 2013 race for Mercedes, but, rather than expressing disappointment over missing out on the win, he was content over making a return.
"You can't win them all," he said. "So, I mean I think considering the past couple of weeks I've had, I really generally happy with the weekend.
DRIVER OF THE DAY: Verstappen's perfect Abu Dhabi drive gets your vote
"It's obviously not 100%, it's not as good as perhaps we would like, but congratulations to Max.
"That was a really hard race for me physically, all year physically I've been fine, but today I definitely wasn't."
In the last race of 2020, it was Verstappen who stopped Mercedes' run of poles and wins in Abu Dhabi and Hamilton conceded that he couldn't catch up to them – adding that Alex Albon, who finished fourth and hasn't yet been confirmed as a Red Bull driver for 2021, was a welcome presence.
"Yeah, the Red Bulls, I think this weekend were too far to reach for us," he said.
READ MORE: Silverstone renames pit straight in honour of seven-time champion Hamilton
"We couldn't hold onto the pace that they had and fantastic, fantastic job to see Alex right but there with us, so we were having a two-team battle which is what I think the sport needs," he concluded.
Hamilton finished his season with customary donuts on the pit straight to paint the Yas Marina surface with Pirelli rubber and, by finishing 2020 with a 144-point lead over Bottas, ensured he has never won a title by a bigger margin.