Verstappen encouraged despite afternoon stoppage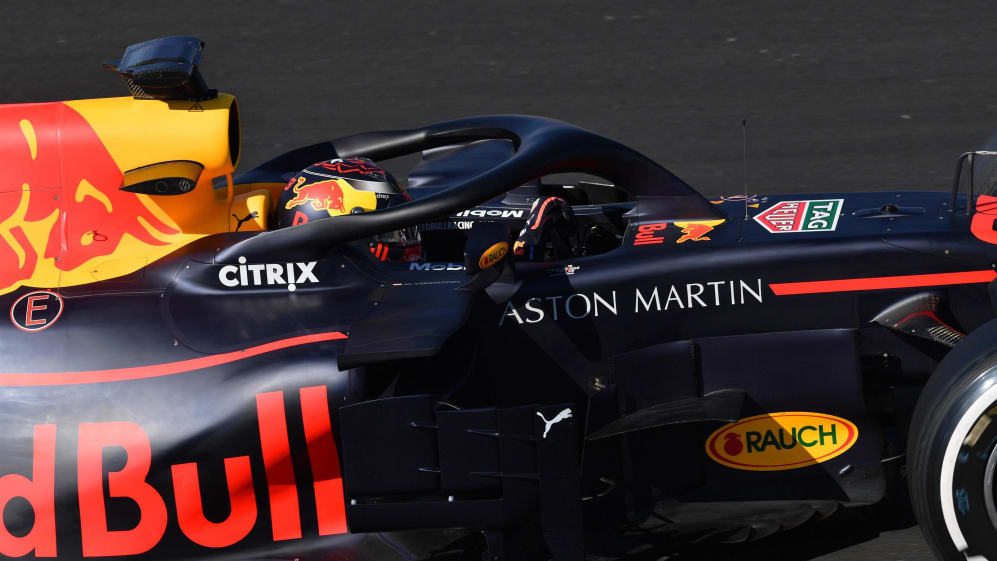 Even a stoppage on track during the opening day of the second test couldn't dampen Max Verstappen's enthusiasm after a productive outing for Red Bull.
Last week's first test ended badly for Verstappen as only 35 laps were possible due to reliability issues and a spin into the gravel on the final day, leaving Red Bull with the third-lowest lap count overall for the week. But test two started in much better fashion as the Dutchman racked up 130 laps in warm and dry conditions, despite bringing out the final red flag of the day when he stopped on the pit straight.
"We did a lot of laps, that was very important to get the mileage on the car," Verstappen said after the end of running. "It was a good day. We had one small battery problem so we had to change that - it always takes a little time - but afterwards it was all good again.
"The most important thing was to get a lot of laps under our belt, see how the car was behaving, so we managed to do that."
Verstappen believes Red Bull is "absolutely" stronger than it was a year ago, but last week's poor conditions make him wary of trying to guess where the team is in the pecking order at this stage of pre-season.
"[The initial feeling is] all good but we still don't know what the others are doing, so we have to wait for Melbourne and see how good or bad we are.
"It's difficult to say [where the car improved] because of the new tarmac. It really changes the whole car, the whole way of driving, also with the new tyres. It feels alright. The car is definitely faster than last year, so that is positive."
A coy Verstappen would also not be drawn on Red Bull's development plan ahead of the opening race in Melbourne, telling reporters "you have to keep your eyes open" to see if any major upgrades will be introduced later this week.