Verstappen expected 'better' qualifying as he reveals where session 'fell away' in Mexico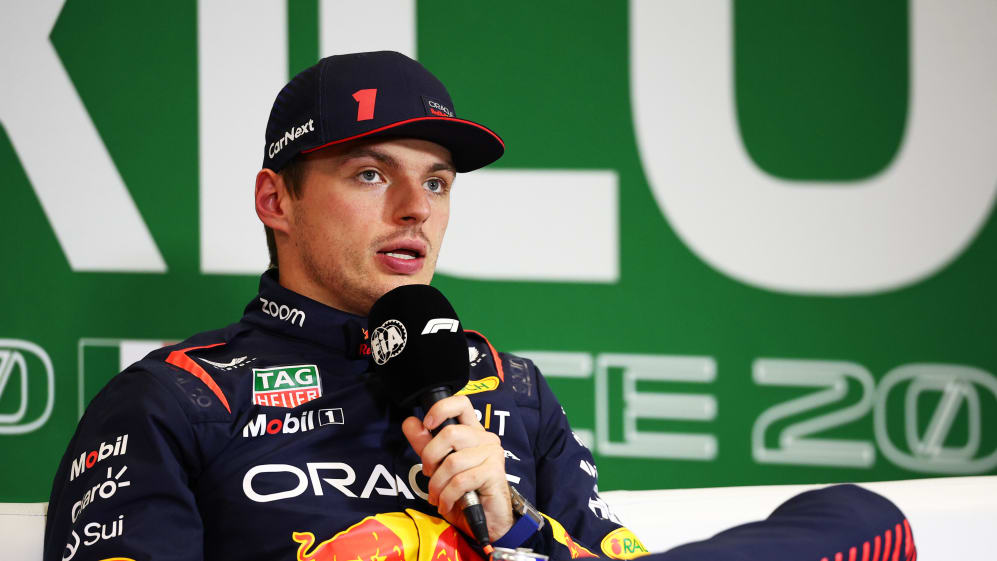 Max Verstappen has admitted that he expected his Red Bull to improve more as qualifying for the Mexico City Grand Prix progressed, with the world champion ending the session in P3 behind a Ferrari front row lockout.
It was a strong start to the hour for Verstappen, who set the pace in Q1 but found himself set to be investigated by the stewards after the session for alleged impeding at the pit exit, though this later resulted in no further action. He then topped the times during the first runs of Q2 before Lewis Hamilton displaced him, while a mistake in his first flying lap of Q3 resulted in the RB19 hitting the kerb hard at Turn 8.
READ MORE: Leclerc takes sensational pole ahead of Sainz and Verstappen as Ferrari lock out front row in Mexico City
Verstappen was unable to take the top spot in his final attempt, leaving Charles Leclerc to claim pole position at the Autodromo Hermanos Rodriguez.
When asked after qualifying if he had been surprised by Ferrari's performance, Verstappen responded: "It's always difficult to tell. I'm not a part of their team, so I don't know what's going on. I personally just expected it to be a little bit better in the evolution though qualifying from our side, and I think that's where we were lacking a little bit.
"I think Q1 was okay, Q2 wasn't too bad but then it just seemed to fall away from us, like the improvements were not big enough coming into Q3. But this track is also extremely difficult in qualifying to basically almost hit the perfect lap, because it's so low grip, if you try to push a little bit more you might overheat the tyres or you have a little slide.
"That's I think what happened to me today, where I tried to find a little bit more time and then the balance wasn't exactly there and then you're sliding, you overheat your tyres and then in the last sector you have no tyres left, and that's basically a bit I think what happened. Yeah, it's just this track is very, very difficult to put a perfect lap together."
READ MORE: Norris explains shock Q1 exit from Mexico qualifying as he sets target from back of grid
Verstappen had looked impressively quick during the middle sector of his flying lap, but this fell away in the final sector.
On whether in hindsight he may have pushed too hard in that middle part of the lap, the Dutchman confessed that he had actually still been struggling at that point.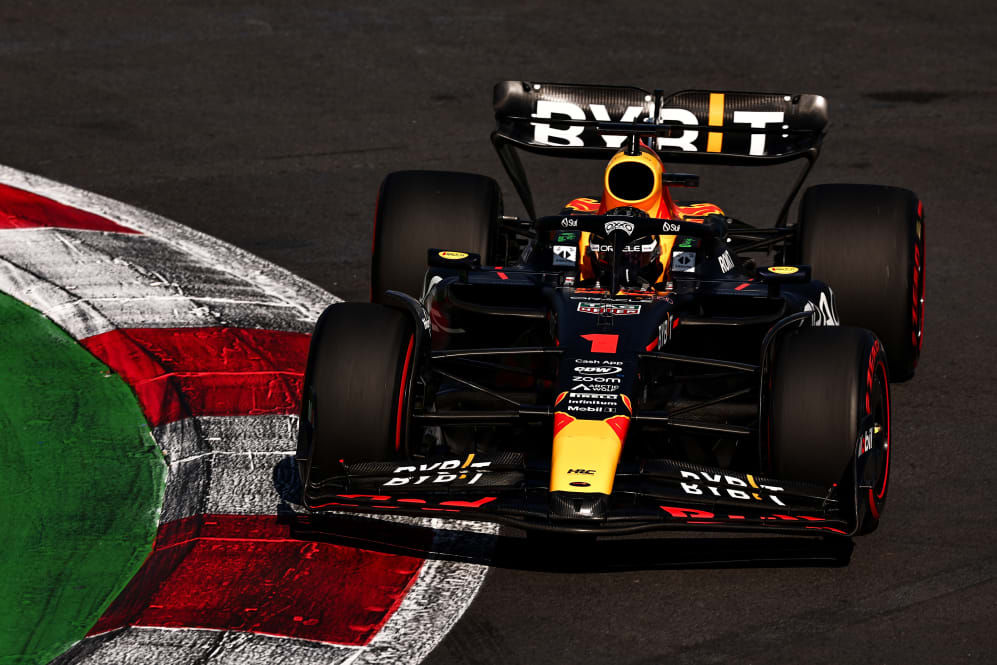 "I still felt quite bad in the middle sector, I was sliding around quite a bit, so again, yeah, I tried to get a bit of time back,' he said. "My first sector wasn't probably ideal. I mean, I improved a bit but not enough. But yeah, it's just feeling, and then around here when you slide a bit too much it doesn't come together. When it's so tight, one [or] two tenths can be easily found or lost. I think that's what happened in qualifying."
Despite this, Verstappen is still feeling positive about what he can achieve in Sunday's race as he looks to potentially score a record 16th win of the season.
FACTS AND STATS: Bottas maintains his Mexico qualifying form as Alfa Romeo surprise with two cars in the top 10
Questioned on how much confidence he has going into the event, Verstappen answered: "Good. I also have two hard tyres, so nobody else has them really around me so that's also maybe an advantage for tomorrow."
He also gave a cheeky glance to the Ferrari duo of Leclerc and Carlos Sainz next to him as he added: "But a lot can happen into Turn 1 already."