Verstappen explains why he's 'particularly happy' with Bahrain pole after 'unusual' approach by Red Bull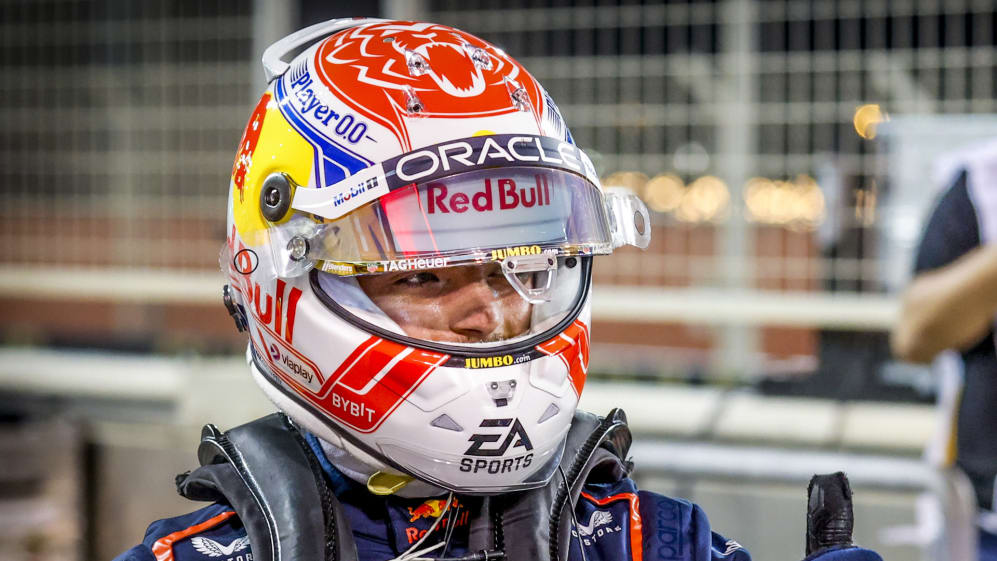 Reigning champion Max Verstappen continued as he left off from last season with pole position for this season's opening Bahrain Grand Prix – and the Dutchman explained why this one felt satisfying to earn – while Red Bull team mate Sergio Perez backed up a front row lock-out.
Verstappen took pole in a nailbiting qualifying session that saw Ferrari's Charles Leclerc and Carlos Sainz take P3 and P4 on the grid respectively, and Fernando Alonso take P5 for Aston Martin. Despite having aced pre-season testing, Verstappen had not led a practice session before qualifying – while Alonso topped FP2 and FP3.
READ MORE: Verstappen beats Perez to pole for 2023 opener in Bahrain GP qualifying thriller
As a result of the turnaround, Verstappen said he was: "Particularly happy, because my whole weekend up until qualifying was very difficult. I couldn't really find the comfortable balance I had in testing, and I was just struggling a lot to just get the car together, really. I went into qualifying and everything already felt a bit better but it was still not, let's say, perfect.
"So yeah, I'm very, very happy. Then in Q3 we put these laps in. I still think it's not perfect but in a better direction so for sure for the next race we will have to analyse a bit why from the test to the race it's so difficult for us. Also, for me driving-wise. But nevertheless, we are sitting here with two cars, so coming off last year I think this is again a very strong start for us so, very happy with that."
The Dutchman added that Red Bull had explored a number of set-up avenues to find that elusive pace.
"I went left and right and back to the midde and found a bit of a compromise, so that's a bit unusual to make such big changes. But like I said, luckily in qualifying that's probably the best balance I've had throughout the weekend," he said.
VISOR CAM: Check out some spectacular driver's eye footage from Fernando Alonso in Bahrain
Perez, who missed out on pole by just over a tenth of a second, echoed his team mate's comments on the set-up of the car.
"Just like Max said, you know, the balance has been really different from testing. We've done plenty of kilometres here, but we came to this race weekend and we found a very different balance to testing, so we've been working our way through, we've been making massive changes from one side to the other."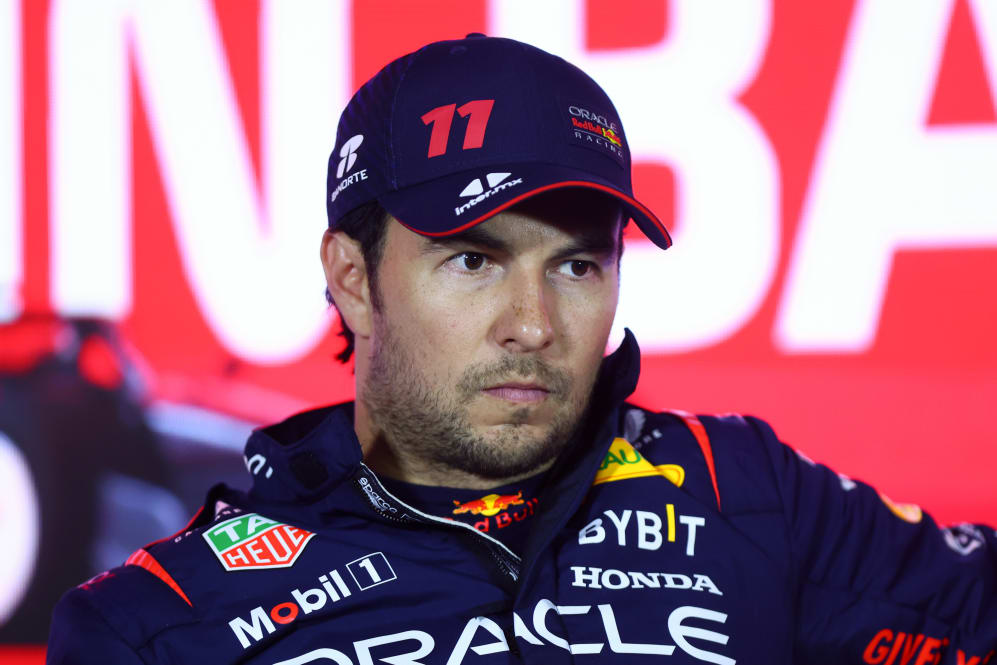 He added: "I think in the end, we knew we had to compromise a bit the quali pace for tomorrow's race so hopefully that will pay off tomorrow. Generally, I wasn't that confident in my balance in qualifying but I think as I progressed, I was able to learn my way around the balance I had and get a good Q3 lap in the end – but not enough to beat Max."
TECH TALK: F1's development race is on in Bahrain
Despite expressing confidence over Red Bull's race pace, Perez pointed out that Ferrari could still prove a threat – as could Aston Martin.
"Well, they've been really strong in all conditions yesterday [and] today, so I definitely expected them to be around us. So it will be a very close battle I think, with a few cars racing each other throughout the race. And you know, if there is a Safety Car at the right time for you, it can change the story with this track that is pretty high-deg… I think tomorrow we can expect a very strong Aston Martin," said Perez.