Verstappen: Final day gearbox problem related to Gasly crash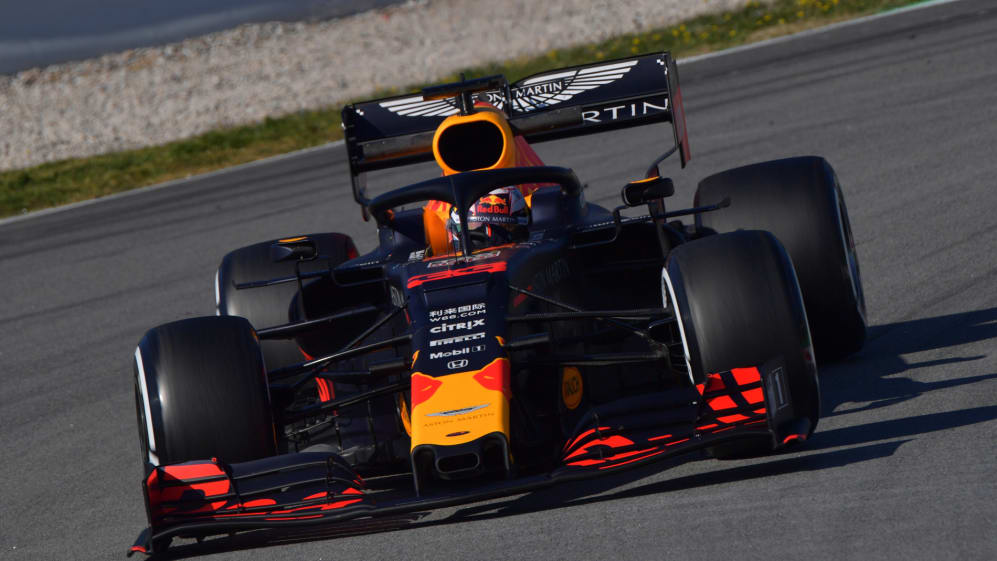 A strong start but a stuttering finish. Red Bull opened pre-season testing with six strong days of running, but they were pushed onto the back foot when Pierre Gasly crashed heavily on the penultimate day and that had a knock-on effect on Max Verstappen's running on the final day…
Red Bull Honda clocked 739 laps in six days, but added just 74 in the final two. The team worked hard overnight to repair the car, with spare parts arriving in the morning, and that allowed Verstappen to get out and about in the RB15 – only to suffer a gearbox issue.
"It is related to the crash yesterday," said Verstappen of the gearbox problem. "We did [change the gearbox] but you're always limited with parts you have in testing. When you already have two which are destroyed, it won't be ideal.
"Still, the team did an amazing job to turn the car around last night. A lot of parts were flown in and the team was working really hard to get the car ready and only half an hour into the session, we were out again.
"Hopefully it will not hurt us too much that we didn't run a lot today. But I'm quite confident we can have a good start to the season."
Mercedes and Ferrari once again look like the teams to beat in 2019, but Verstappen said he is "not too worried" about their pace and instead pointed to the good feeling he has in his own car.
"They are very quick, but I'm happy with what we've done so far. Melbourne is a different track again, different temperatures, so it'll be about finding a good set-up. Also, Melbourne is the first race, it's still a long season.
"If we look to the longer runs, it looks all pretty promising. I think we have a pretty good package. From my side, it is better than last year, I feel comfortable in the car, and I didn't really have moments apart from the one I had in 13. But in general, I've felt very good from the start."
Honda have had a strong pre-season, particularly in terms of reliability, and Verstappen only had good words to say about the team's new engine partner.
"It was always a question mark for many people how it would perform," he said. "But what we saw already from dyno testing and then again here on track, it was very reliable and it did exactly what I wanted it to do. So I'm very happy about that."