Verstappen 'happy' to split Mercedes drivers as he explains angry team radio messages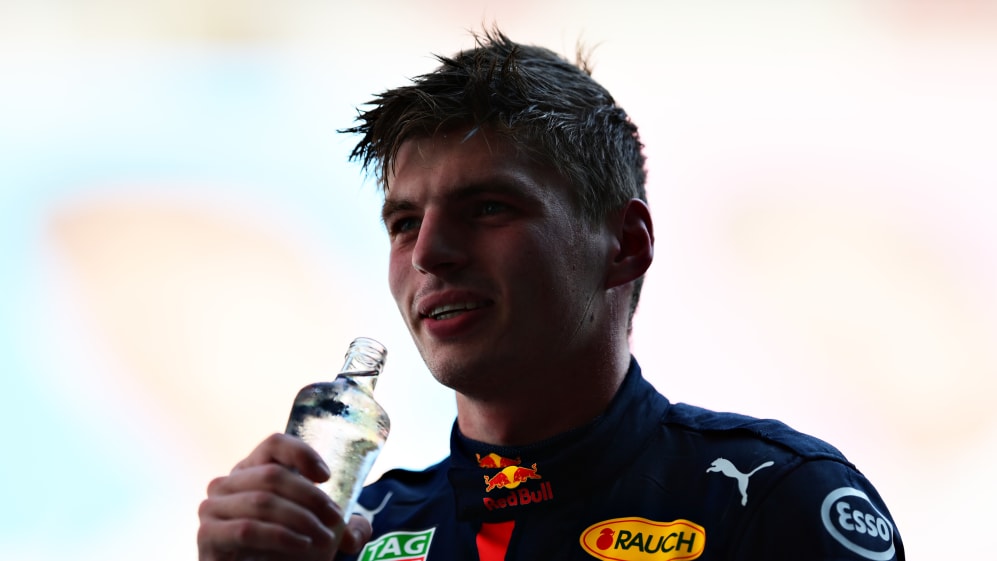 It wasn't the race victory that Max Verstappen will have hoped for in the Spanish Grand Prix, but the Dutchman was "happy" to finish second between the Mercedes cars, even if he'd sounded angry and frustrated over team radio at various points during the race…
Starting third, Verstappen, winner of the last race at Silverstone, leapt ahead of Valtteri Bottas at the start to run second, but was unable to making any in-roads into race leader Lewis Hamilton and subsequently could not react when the Mercedes started pulling away.
READ MORE: Dominant Hamilton eases to fifth Spanish GP win as Verstappen splits Mercedes
From there, he comfortably held on to second to maintain his 100% record of scoring a podium in races he has finished this year (five from six).
"The start was OK and then I could get into the tow of Lewis, so I could get past Valtteri into Turn 1 and from there I tried to follow Lewis a bit," he said. "Of course initially it was just managing tyres so I tried to back out of it as well but of course Valtteri's got back into P3 so you can't drop back too much.
"Then as soon as Lewis started to push a bit more I couldn't follow the same pace, and he just drove off. From then onwards I just tried to do my own pace and do the fastest strategy that we could do, and stay ahead of Valtteri and that worked out quite well today so I'm happy about that. We split the two Mercedes cars again so I don't think there is much more I can do at the moment."
But what about those spicy team radio messages? As you can see and hear in the video above, the Dutchman made his voice heard at various points as he complained about the state of his tyres and the fact he felt his team should focus on his race rather than on what Hamilton and Bottas were doing.
READ MORE: Leclerc had 'good chance' of P6 before hitting electrical issue and undoing belts
"At the end of the day you can't control what they're doing, you can only control what we do so we just have to make sure we do the fastest strategy possible for us," he said in explaining his messages.
"I wanted to pit, and they didn't call me in. I was massively struggling on the tyres and I lost quite a lot of lap time over the last two laps and I already said on the radio I don't care if you put me out behind the Racing Points because I will pass them easily because we're a lot faster, especially on new tyres. So that was the conversation."
He may not have gained any ground on Hamilton in the drivers' championship, now 37 points behind, but Verstappen is now six clear of Bottas in second place.