Verstappen has a good teacher in Ricciardo – Horner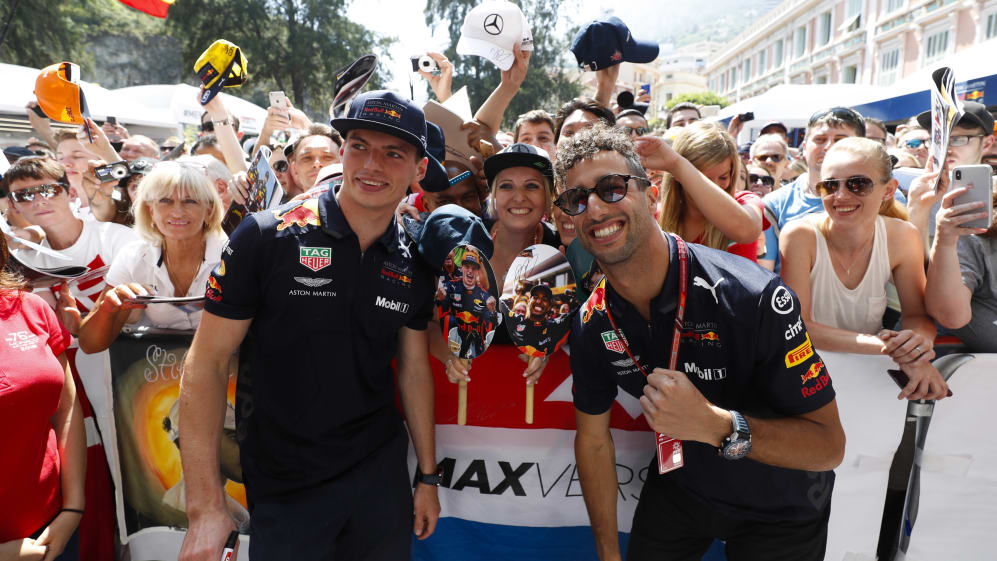 Challenging. That would be one way to describe Max Verstappen's start to the 2018 season. The Red Bull driver has been involved in crashes or incidents in every race and has scored just 35 points, whereas team mate Daniel Ricciardo - who is no less hard charging - has racked up a tally of 72. As a result, team boss Christian Horner has suggested Verstappen can have no better 'teacher' than the Australian...
Red Bull were favourites in Monaco, and Ricciardo duly delivered on those expectations, dominating practice, qualifying and the race to secure his second win in six races.
But hopes of a one-two were dashed as early as Saturday when Verstappen crashed heavily in FP3 and missed qualifying.
The Dutchman recovered to ninth place from the back of the grid in the race, but afterwards he admitted he had adopted a different approach, being mindful he can't "go all in" as "that's just the situation I am in at the moment".
Horner said he has spoken to his charge regarding his incident-filled start to the season but "the only person who can address it and deal with it is Max".
However, he added a "modified approach" and taking a leaf out of Ricciardo's book would be a good move.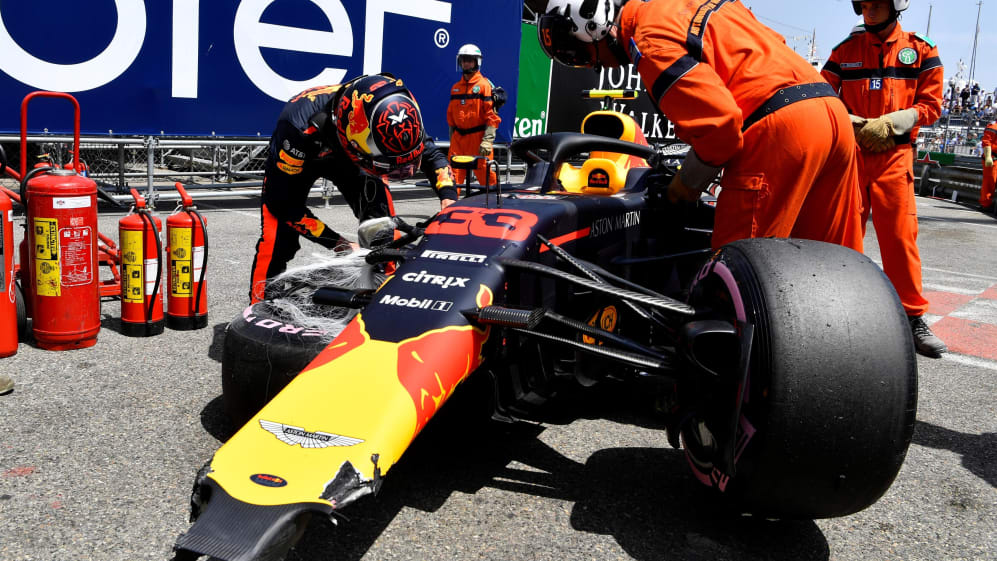 "He has a very good teacher in the car next door to him," said Horner. "Max has an abundance of talent and had some harsh lessons this year and I think a modified approach will benefit him. [The Monaco] weekend was very painful for him.
"He's very aware. We talk weekly. Of course what frustrates him is that he's working harder than ever, feels fitter than ever and it feels like he's just trying a bit too hard at the moment. When you get into a spiral and try harder I think you just need to hit the reset button."
Verstappen was just 17 when he made his F1 debut with Toro Rosso and is still only 20, 18 years younger than the grid's oldest driver Kimi Raikkonen. Horner believes his age should be taken into account when judging his form.
"Max arrived in F1 very quickly so he is doing his learning in a very public arena and is in a front running car very quickly," he said.
"Most guys would have gone through some of this in the lower formulas that you wouldn't have even seen, whereas he is having to deal with it in a very public arena. I'm sure he will emerge from it on the other side."
Verstappen heads to this weekend's Canadian Grand Prix having yet to grace the podium in three attempts. His best finish was fourth in 2016.