Verstappen: Holding off Ricciardo 'not nice'
Max Verstappen enjoyed a race of contrasts in China on Sunday, charging through the field on the opening lap, but then having to go very much on the defensive in the closing stages, when he came under intense pressure from Red Bull team mate Daniel Ricciardo for the final podium spot.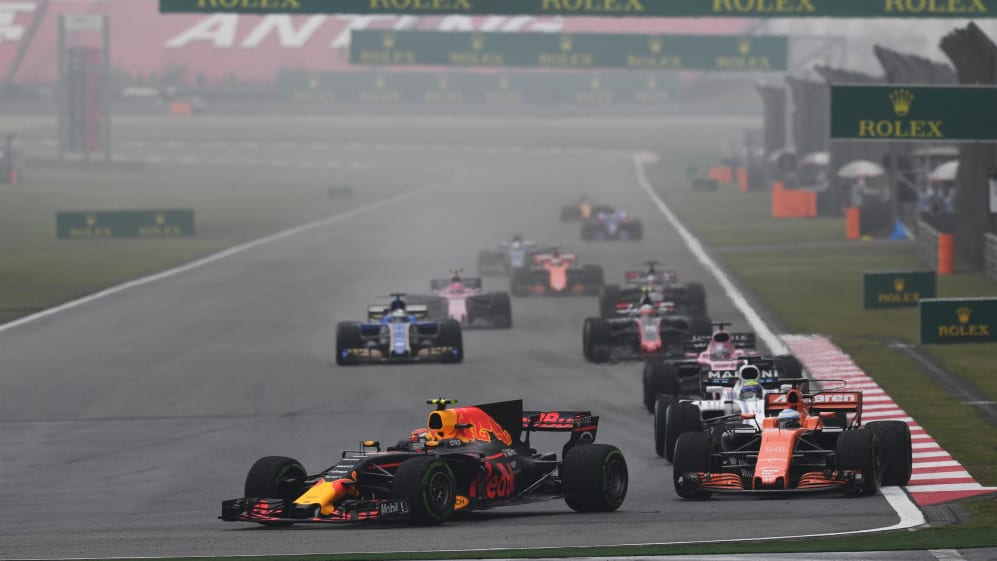 I really enjoyed that first lap...
Starting 16th on the grid after an engine software problem in qualifying, Verstappen made the most of the damp conditions when the lights went out, moving up to seventh place by the end of Lap 1, before ultimately going on to finish third behind Mercedes' Lewis Hamilton and Ferrari's Sebastian Vettel - earning Driver of the Day honours in the process.
"That was not bad I think," said the Dutchman modestly. "I really enjoyed that first lap where I passed nine cars and from there onwards I think there were some good moves as well to overtake.
"I was struggling a little bit with the balance of the car because yesterday I didn't run a lot, of course, in qualifying, so I didn't really have a good picture of it because we changed a lot from FP3 on the car.
"I don't think it was perfect in the race especially with the cold temperatures, so this track is already a lot of understeer and I got even more. And then it was just trying to keep the left front (tyre) alive and it was very hard. I was very happy to stay in touch."
Verstappen's race was at its most tense in the dying laps when - with his tyres fading and Romain Grosjean's lapped Haas in front - he had to work hard to hold off the charging Ricciardo, whose challenge only ended with a failed, last-ditch attempt to out-brake his team mate as they went into the Turn 14 hairpin for the final time.
"It was not nice because I didn't have a perfect car balance, then it's not really nice to defend," said Verstappen. "But I managed to hold on and it was a good race for the team as well."
The result puts Red Bull a lonely third in the constructor standings on 37 points, while Verstappen sits third in the drivers' table on 25, 13 points and three places ahead of Ricciardo.