Ricciardo predicting two-stop excitement after finishing fifth fastest in Bahrain FP2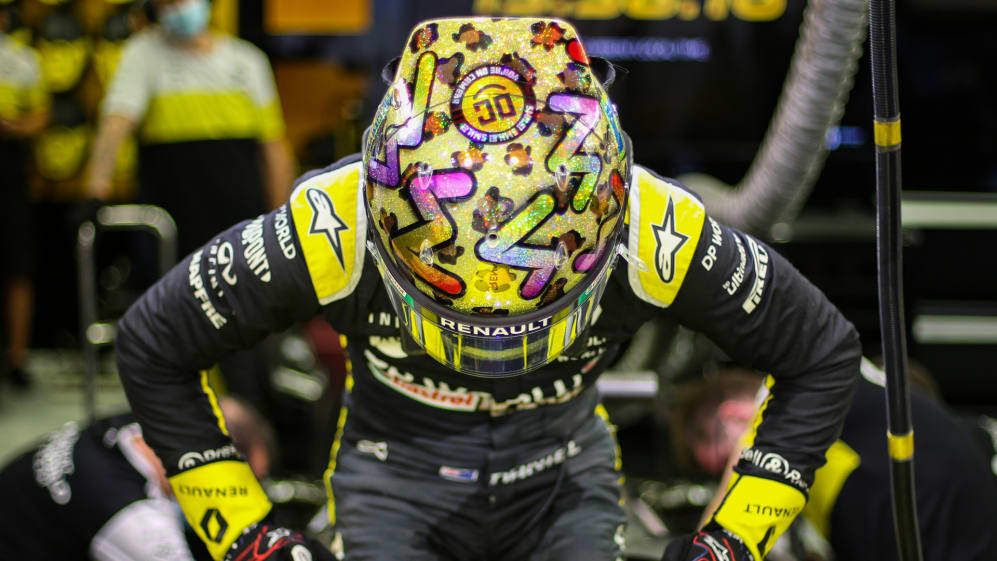 Daniel Ricciardo couldn't hide his excitement ahead of the Bahrain Grand Prix on Sunday as he predicted that the race would be a two-stop affair, after Friday's practice sessions in the Kingdom.
The Renault driver, who finished fifth fastest behind Racing Point's Sergio Perez in FP2 under the floodlights, said that long runs indicated that drivers would have to stop twice in the race – opening up a number of strategic possibilities for Sunday. Is he excited?
IDEAL LAP: Hamilton quickest on day 1 in Bahrain – but is Verstappen actually the man to watch?
"I am, definitely," Ricciardo replied. "In the morning we were steady but the evening we picked it up and [made] a few changes for FP2 and yeah, the car felt good. I think one lap pace was decent; long runs, I think it's going to be a two-stop, quite clearly, here.
"We haven't had one of those in a while in a dry race, so that should create a bit more of variation on Sunday."