Verstappen laments frustrating run to P9 in Hungary after being 'taken out by a Mercedes again'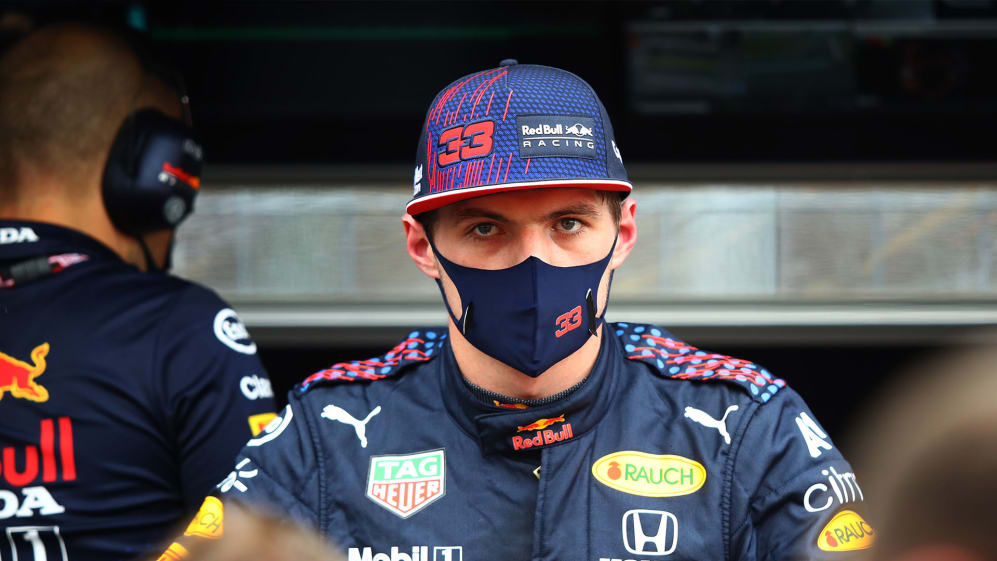 Max Verstappen will head into the summer break having lost his title lead to rival Lewis Hamilton, after a Hungarian Grand Prix that saw Verstappen finish 10th (which became P9 when Vettel was disqualified), having been hit on the opening lap as a result of contact between Hamilton's Mercedes team mate Valtteri Bottas and McLaren's Lando Norris.
Verstappen – who DNF'd at the last round at Silverstone after Lap 1 contact with Hamilton – had made his way from P3 to P2 off the line when behind, Bottas misjudged his braking and slammed into Norris, who then hit Verstappen, while Bottas also made contact with Verstappen's team mate Sergio Perez, forcing him into retirement.
READ MORE: Ocon beats Vettel to claim shock maiden victory in action-packed Hungarian Grand Prix
Verstappen suffered extensive damage to his right-hand barge board and floor in the incident, the Dutchman able to continue but without the performance to finish higher than P10, as Hamilton recovered from a poor Mercedes strategy call that dropped him to last at one point to take P2 – having undercut his was past Verstappen in the pit stops – as Esteban Ocon won his maiden F1 race.
"Again taken out by a Mercedes so that's not what you want," said a disgruntled Verstappen after the race. "You could see Valtteri just completely misses his braking point and causes a big crash.
"From then on, I was missing the whole side of my car and the whole barge board area, the floor was damaged as well so it was almost impossible to drive to be honest," added Verstappen.
"I still tried my very best and I scored one point, so it's at least something, but it's of course not what we want."
READ MORE: Perez fears costly engine damage after 'big mistake' from Bottas
Hamilton's recovery drive allowed him to move to the head of the championship, eight points clear of Verstappen as we now enter the summer break – with Verstappen having taken just a solitary point in the past two Grands Prix.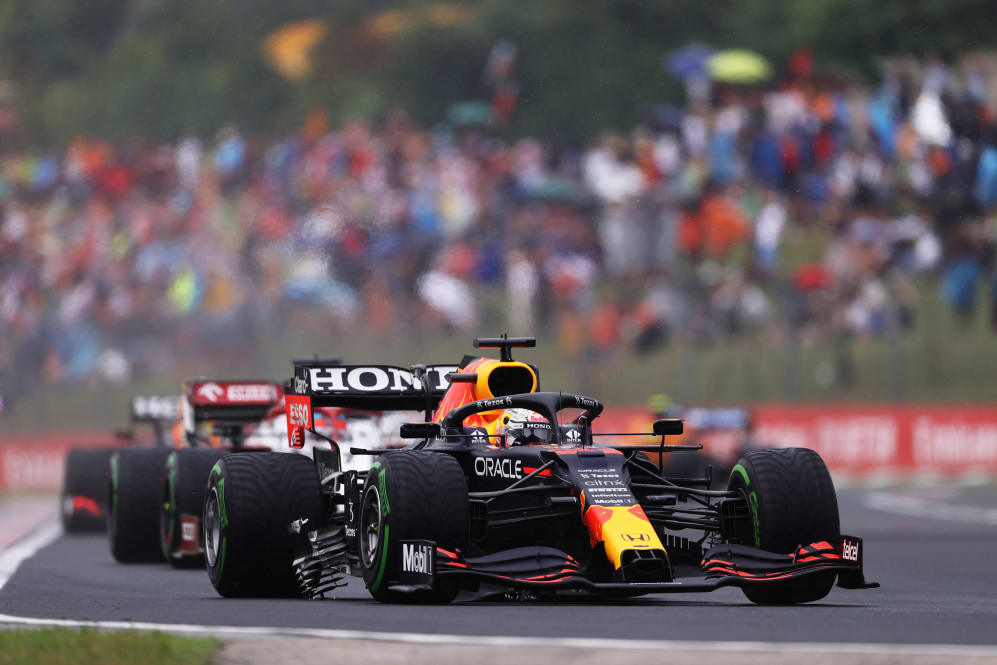 But the Dutchman dismissed any notion that he would spend the August break soul-searching, as he vowed to bounce back at the Belgian Grand Prix from a recent run of "freak" incidents, as he called them.
"These moments, it doesn't do anything [to me], it's just disappointing," said Verstappen. "I know that when we go again, I will be there again, I'll try my very best and I hope my car's going to be competitive. But we'll find out.
READ MORE: Bottas handed five-place grid drop for Belgian GP for triggering Turn 1 crash in Hungary
"It's a lot of freak moments at the moment that cost us a lot of points," added Verstappen, when asked whether Mercedes now had the upper hand performance-wise, having now also moved 10 points clear of Red Bull in the constructors'. "They're of course very quick, but we will focus on ourselves, we keep pushing and we'll see where we end up."