Verstappen looking forward to 'amazing atmosphere' on return to Zandvoort as champion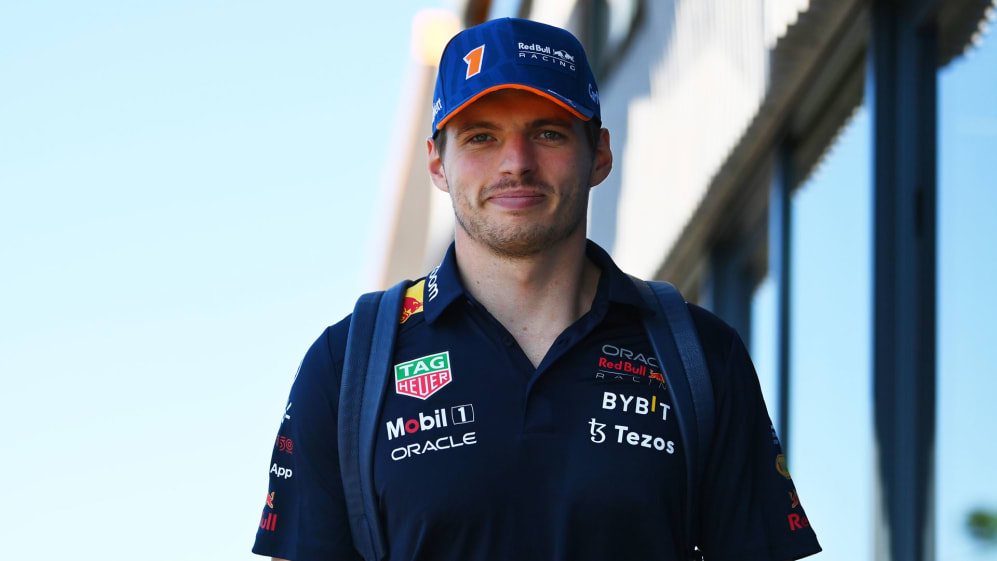 Max Verstappen enters his home race not only as reigning champion and championship leader, but also a member of the Order of Orange-Nassau – as the Red Bull driver was on Thursday awarded a highly-ranked merit from the Dutch Royal Family. He spoke about the crowd at Zandvoort, and his new award, ahead of the Dutch Grand Prix.
Verstappen cruised to victory in last year's Dutch Grand Prix with a sea of orange fans urging him on, and the driver seems to be easing his way to a second title after a dominant show last Sunday at Spa-Francorchamps. Asked if he was excited to return to Zandvoort as the reigning Formula 1 champion, he replied: "Yeah, I mean it was already incredible last year.
READ MORE: Max Verstappen pays tribute to father Jos with special Dutch Grand Prix helmet design
"And yes, it's an amazing track, I think, with a Formula 1 car, especially on a quali lap. Amazing atmosphere, there will be a lot of orange around, so again, looking forward to the weekend.
"Unfortunately, no lap time [advantage from the home fans]," he jokes, "but it's definitely nice to see all the time; when you are even in the box, you see the people in front of you, they are having a bit of a party going on, and when you drive out as well they are cheering for you, and I'm just going to try and enjoy it as much as I can."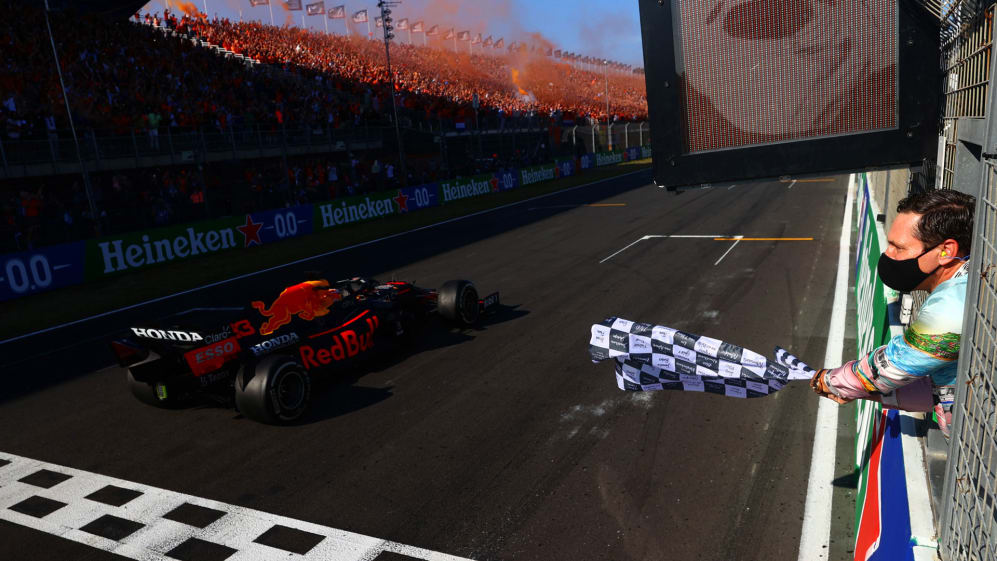 The Red Bull driver, however, echoed his comments from last Sunday, and explained why he expected a tougher challenge and less of an advantage over his rivals this coming weekend.
"Spa was amazing for us and I think also better than expected. I think our car, with the layout, it suited the car really well. Here you run a lot of downforce on the car as well, completely different track layout, less straight-line speed as well.
"Yeah, really interesting and I'm sure if we nail our car set-up it's going to be quick; it's just going to be a bit of a question mark as to how quick it will be compared to the others."
FORM GUIDE: The fans back Verstappen to deliver again at Zandvoort – but will it be that simple?
Oops! Error retrieving Twitter post
As for being appointed an Officer of the Order of Orange-Nassau, an award granted by the Dutch Royal Family for "longstanding meritorious service to society, the State or the Royal House", Verstappen said he was honoured.
"You don't even expect things like this to ever happen to you," he said.
"It was something really special, also for the whole family, a really nice moment and really nice to get something like this presented to you at this stage of your career.
"I'm proud of it, but in general I was looking forward to this weekend and hope we can have a positive weekend."