Verstappen: P2 and fastest lap was 'maximum possible'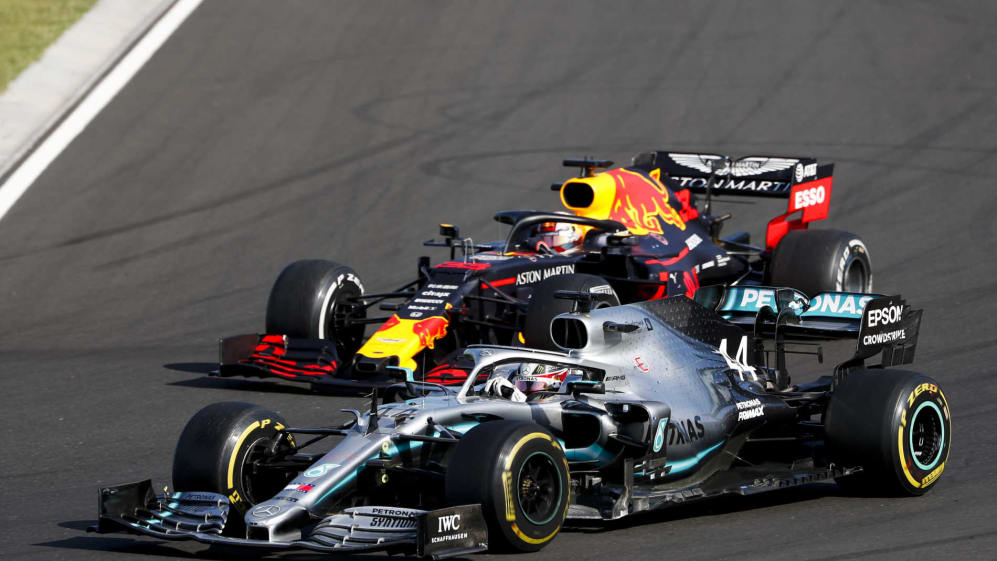 Formula 1's latest pole-sitter Max Verstappen said that P2 in the Hungarian Grand Prix was the "maximum" he could've achieved, given that Lewis Hamilton had the luxury of a second pit stop for new tyres in his chase for victory.
Having tried and failed to get past Verstappen, Hamilton reluctantly pitted from second place for new medium tyres on lap 48, and it was that stop for shiny new Pirellis that proved pivotal to the race's outcome. With four laps remaining, he had closed down a near 20-second gap and passed the Red Bull to seize the win.
Verstappen, however, wasn't fazed by the late lead-change, explaining that Hamilton was in an ideal position to pit, with nothing to lose. Verstappen - whose crew opted to keep him out - only pitted late on, once Hamilton had passed, in order to take on soft tyres and bag the Fastest Lap bonus point.
"He was clearly a bit faster than us and I was struggling for grip after a few laps," said the Dutchman. "It was just not our day in terms of pace compared to Lewis, but compared to the others we were still way faster and overall, it was a good weekend."
"Also looking back, to get that pole position was great for us. When you start on pole you want to finish first but you have to be realistic: today we didn't have Mercedes' pace and then to be second with the fastest lap is the maximum we could do.
"You always have to be realistic and today, Mercedes were faster, Lewis was pushing hard, and of course when you're in second you can gamble a bit more and go for a two-stop.
"Worst-case scenario, you stay second, best case you overtake me. And today that worked out for them."
REPORT AND HIGHLIGHTS: 2019 Hungarian Grand Prix
Could Red Bull have pitted Verstappen for medium tyres, emulating or pre-empting Mercedes' strategy? No chance, said the man behind the wheel.
"No, because if I would've done a two-stop [Hamilton] would've stayed ahead of me because they just had a bit more pace, so the only thing was to try and keep him behind on the same tyres. But of course, then they had the option to do a two-stop and it worked out for them.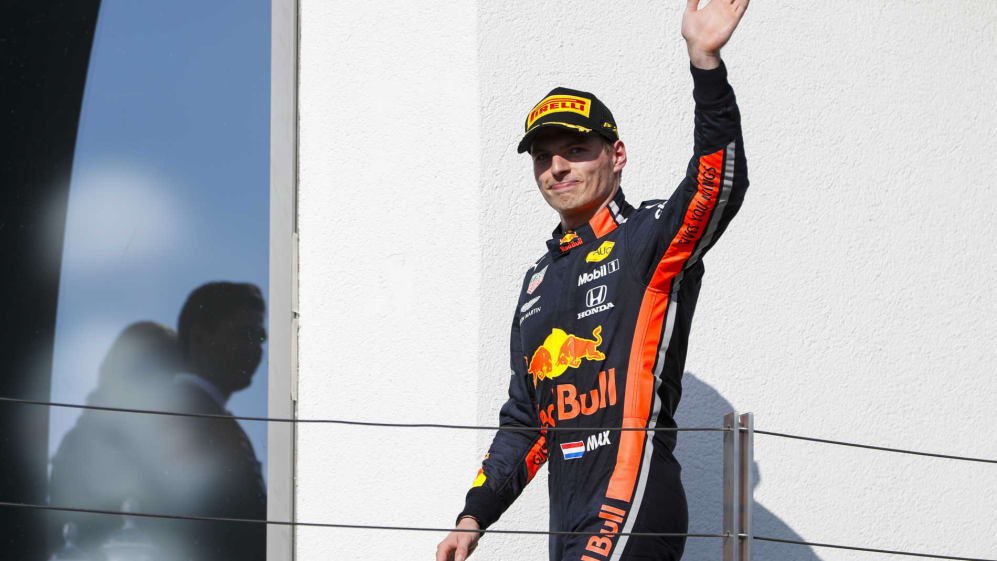 "It was also not a big surprise to me once he passed me, you see him on the laps before with the amount he's closing in to you. It is what it is. I'm also not too disappointed, you have to be realistic that we were not quick enough," he added.
Verstappen does indeed have a number of positives to take away from the Hungarian Grand Prix weekend, having become F1's 100th pole-sitter, the fourth-youngest driver to take pole, and ended the race second ahead of both Ferraris.
Furthermore, he has nine races left in which to try and secure at least second in the standings, which currently belongs to Mercedes' Valtteri Bottas – who is now just seven points ahead of Verstappen.